Sims 3: Showtime, Supernatural and Seasons Album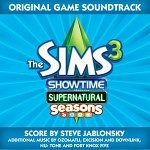 On November 13th, a full music album of songs included with Showtime, Supernatural & Seasons will be available via Amazon! There are new build/buy mode clips and plenty of new music by Steve Jablonsky.

Check out a preview of the music available in this album below. Big Thanks to Rincon Del Simmer for the info!

Leave a Reply