Sims 3 Master Suite Approved by MDA (Singapore's ESRB)
EA's listing on the EULA pretty much confirmed this SP, however Singapore's Media Development Authority (their version of ESRB), has approved the game. I guess this is one step closer to confirmation. Now if only one of these sites would leak some info!

Thanks to Rincon Del Simmer for passing this along!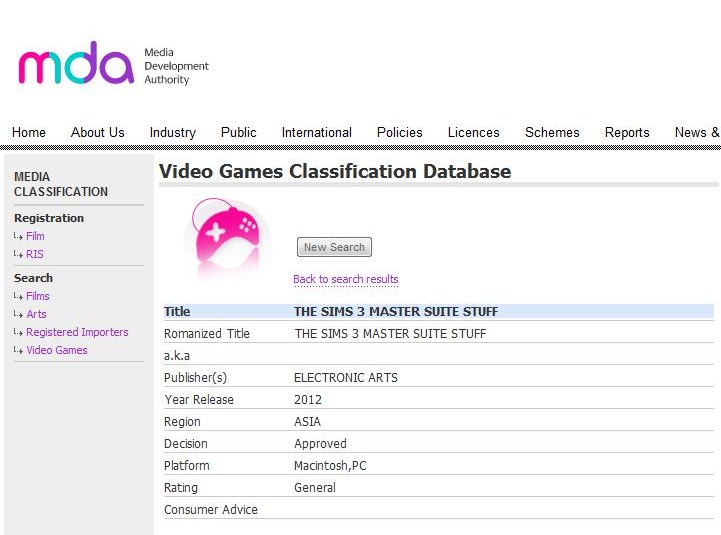 Leave a Reply