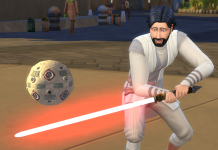 The Sims 4 Star Wars Journey to Batuu Game Pack introduces colorful glowing swords that Sims can use to battle other Sims. Lightsabers are...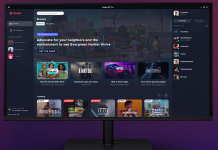 Electronic Arts has opened up registration for players who want to test the new EA Desktop App, formerly known as "Origin Beta". For those...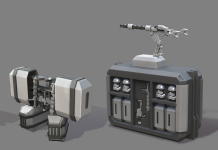 Kyle Wang, concept artist for The Sims 4, recently published some concepts he made for various objects in The Sims 4 Star Wars: Journey...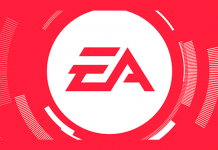 Among several changes announced last month by Electronic Arts, comes the latest move to phase out the Origin name and rebrand under the EA...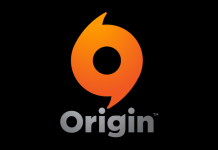 There's a new update available in Origin: Version 10.5.83.43781 - 764677 Version 10.5.83 We squashed bugs, fixed crashes, and made Origin that much better.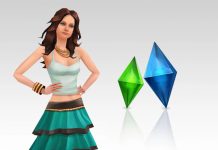 Kenneth Toney, 3D artist who worked on The Sims 4 during its original development recently posted some new images of prototype sims that were...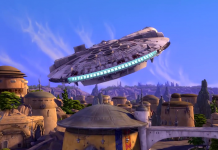 The Sims team released an official quiz for The Sims 4 Star Wars Journey to Batuu Game Pack. Click this link to head over to the...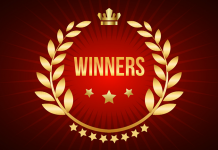 The time has come to reveal the winners of our Star Wars Journey to Batuu giveaway! …and the winners are… • Pamela • Cupidsarrow94 • Belle_G • lubsoil • Caitlin Winners, please...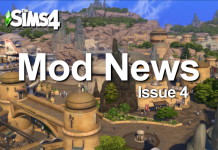 For each issue of Mod News we will bring you important news and information that mod users should know. This includes: Mod/CC News – Overview...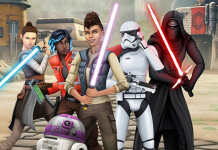 The Sims 4 Star Wars Journey to Batuu Game Pack is now available via Origin. Open the Origin client, search for the game and...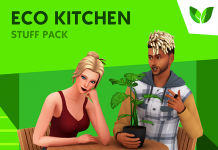 Here to kick off SimVIP's September's Community Spotlight is talented Custom Content Creator littledica! In a brief introduction below, littledica gives readers a chance to learn a...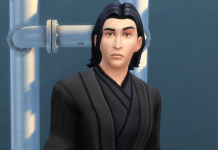 With the release of Star Wars™: Journey to Batuu just days away, it is the perfect time to download some player-created Star Wars creations from The...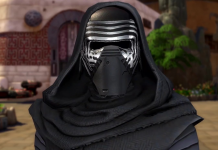 The Sims team has released a new blog for The Sims 4 Star Wars Journey to Batuu. Whether you're searching for adventure, riches, or purpose,...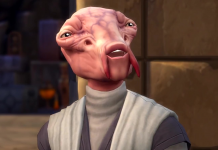 SimGurus took to Twitter to respond to questions regarding the upcoming Sims 4 Game Pack, Star Wars Journey to Batuu. Me. I decided it was a...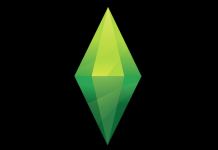 In today's letter from The Sims team, SimGuruLyndsay confirms that details on the next Sims 4 Expansion will be released "in a matter of...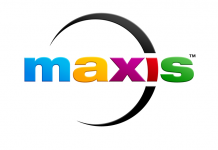 The Sims team has released an official blog discussing various concerns surrounding skin tones, wildly popular requested content, and details about the development process....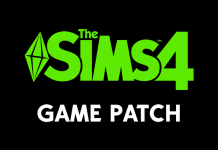 There's a new Sims 4 update available for PC/Mac and Consoles. If you have auto updates enabled in Origin's "Application Settings", the game will...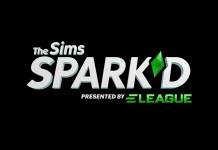 Want a chance to be considered for a future season of The Sims Spark'd or a chance to be featured on TheSims.com as a...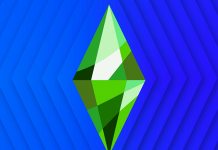 Twitter user TheKixg shared a screenshot today, showing a listing of the 18th Stuff Pack for The Sims 4 within the Origin client. Aside from the...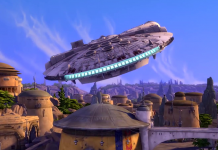 Direct Album Link – Slideshow below
Painter Career The Sims 4 Painter Career is one of ten careers available in the game....
SimsVIP provides in depth, detailed game guides to the community. If our guides have helped...
The Sims 4 Outdoor Retreat Game Guide is now complete! If there is anything I...
The SimsVIP Kids Room Guide is now complete! If there's anything we have missed, or...
We're excited to announce that SimsVIP's Sims 4 Spooky Stuff PDF Guide is now available for...
Tired of staring at two rows of build/buy items in The Sims 4? Want to...
TwistedMexi here, This time I have a mod that will let you bring back the original...
Hey everyone, TwistedMexi here again! This time I'm bringing you a gameplay mod that I've personally...
Hey guys, TwistedMexi here! SimsVIP has kindly invited me to do an article here. So if...
If you create or use Custome Content in The Sims 4, then you've probably been...