Hey, guys! I'm back with another restaurant build and this time I wanted to build something close to home. So I decided on an English country pub. I live in an area of England where I see these restaurants a lot and I visit them often too. So let's get started!
Preparation
Going back to my previous Asian-inspired restaurant, pull out the items from build mode you feel have an English pub feel to them. The Get Together expansion pack is great for this aesthetic because of the strong European influence it has. Again depending on your personal taste, make a wall and decide on a color/texture palette for the exterior of your pub restaurant. After your happy with your choice of wallpapers, get a basic shape of the build you're trying to implement. There is no set style of English pub, so get on Google or use inspiration from English Pubs that you have visited!

First Steps
1. Decide on a floor plan. English pubs tend to lean on the cozy side because most of the pubs in England are hundreds of years old. So by keeping the floor plan cozy and less cramped, it will make the build feel more realistic. Remember to make sure your Sims can comfortably maneuver around the restaurant.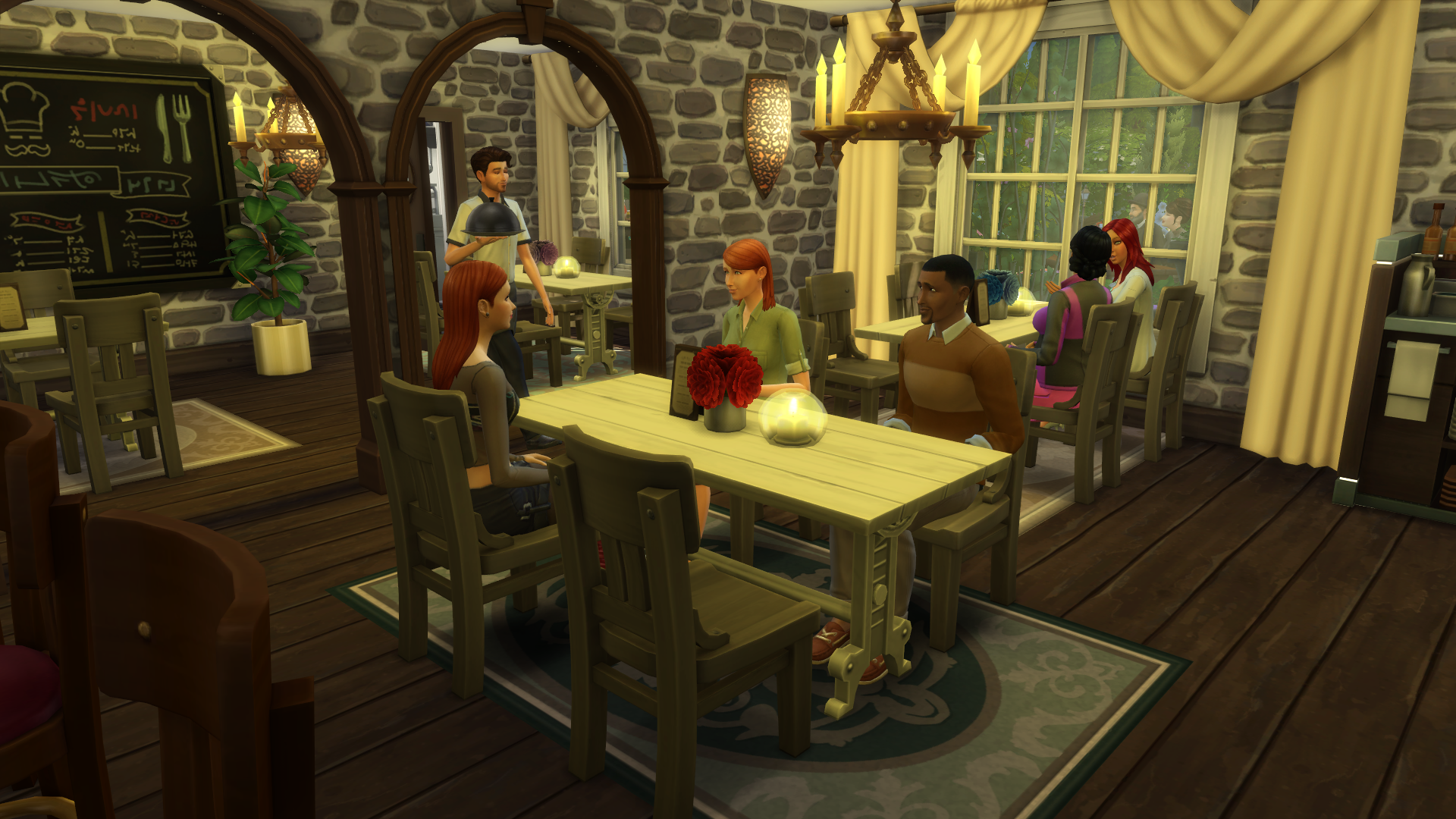 2. Place the host station. I kept the host station in the entrance hallway in this build separating it from the restaurant areas, as I have said previously this will help keep a steady flow in the restaurant and stop the Sims from getting in the way of the serving staff.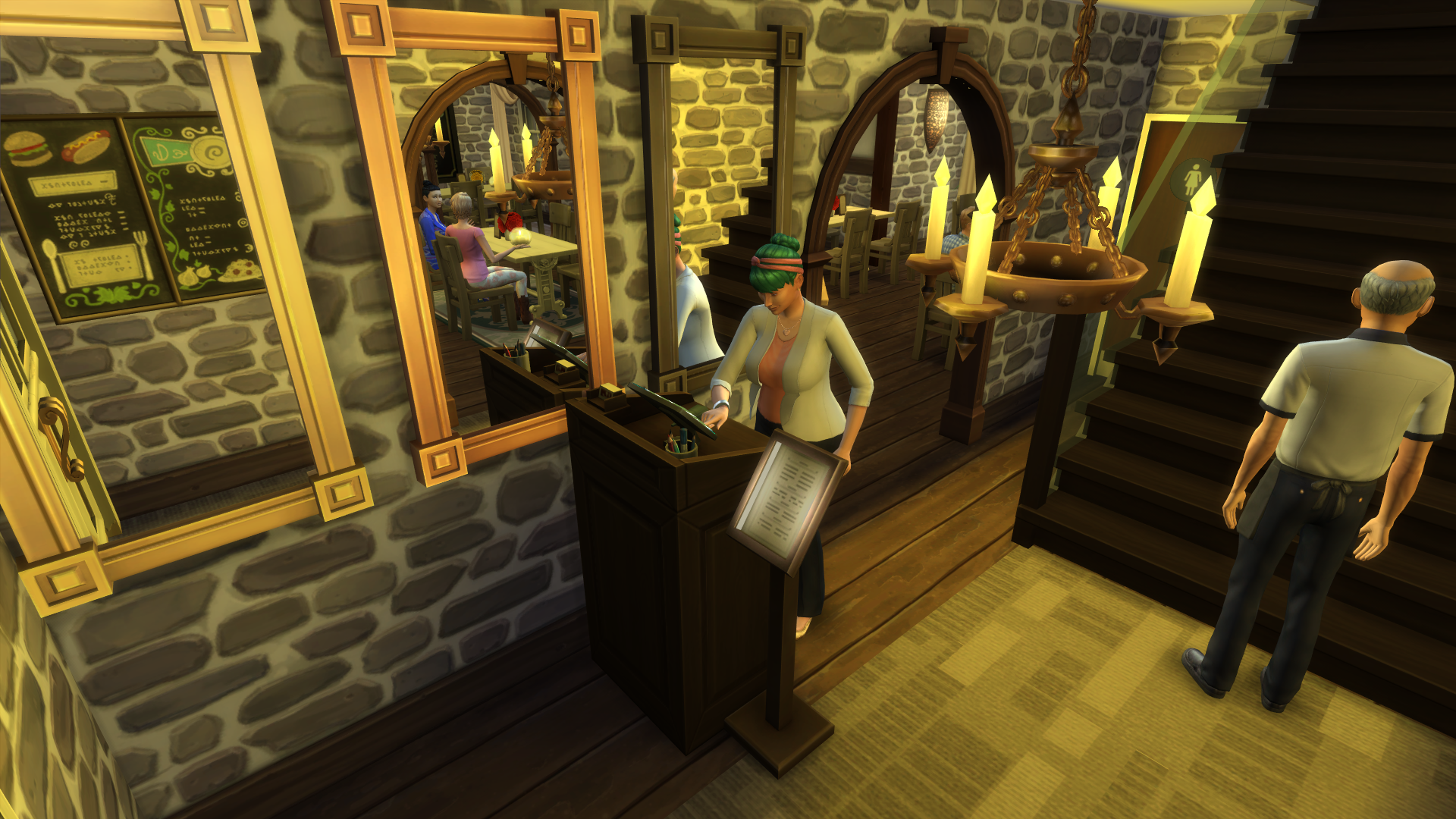 3. Build the kitchen. I went for a closed off private kitchen for this restaurant. I wanted it on a larger scale as well in order to help with the amount of available seating in the restaurant. This will allow you to have more than 1 chef station, therefore allowing a larger volume of food to be cooked for your customers.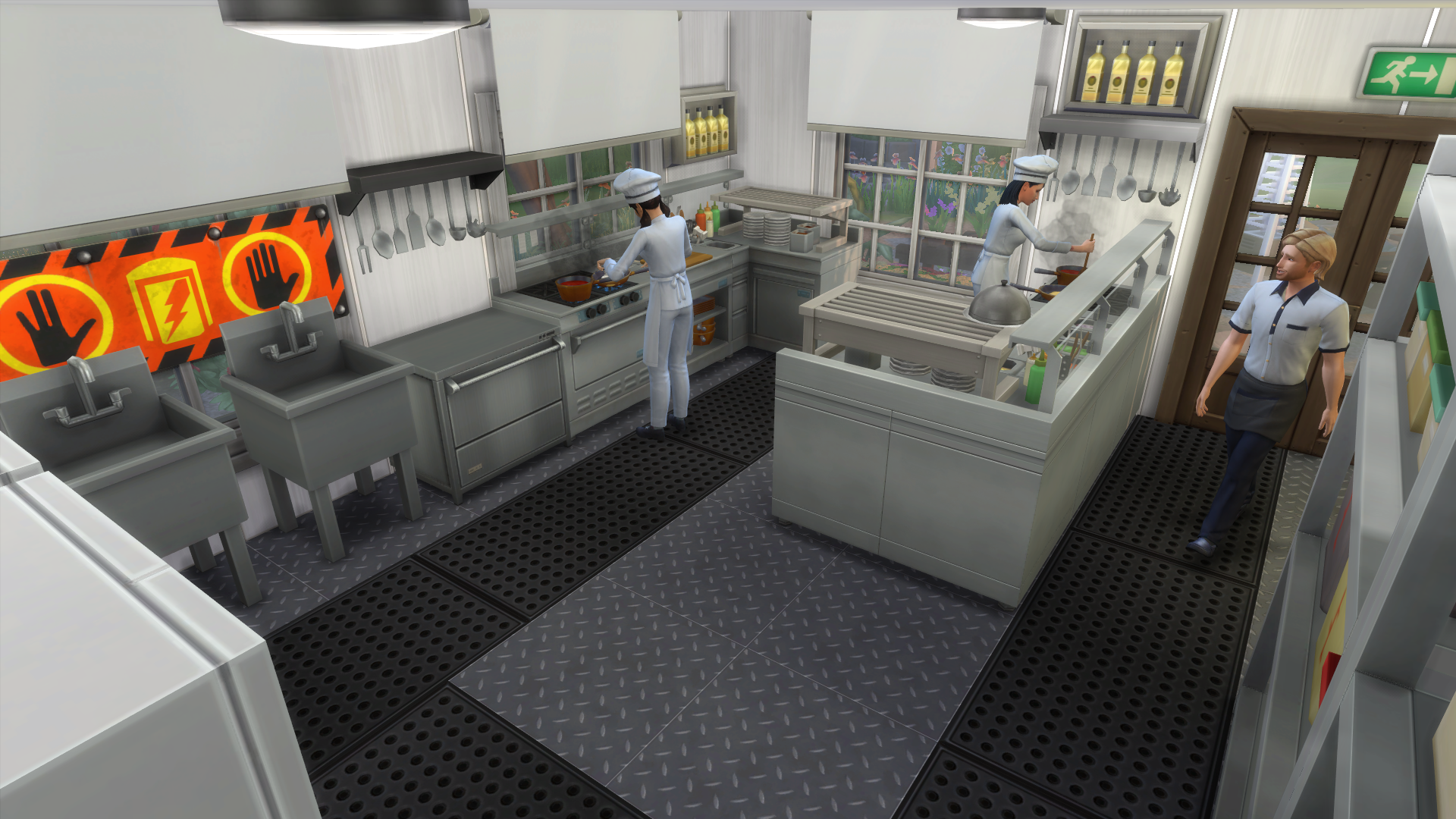 4. Place tables and chairs. I wanted to have a more family friendly restaurant so I placed more 4-top tables in order to cater to them. Having tables near the fireplace (but not too close!) will help the Sims feel cozy and bring in a touch of realism. I also placed a lot of the tables near the windows so Sims can take in the surrounding countryside of Windenburg.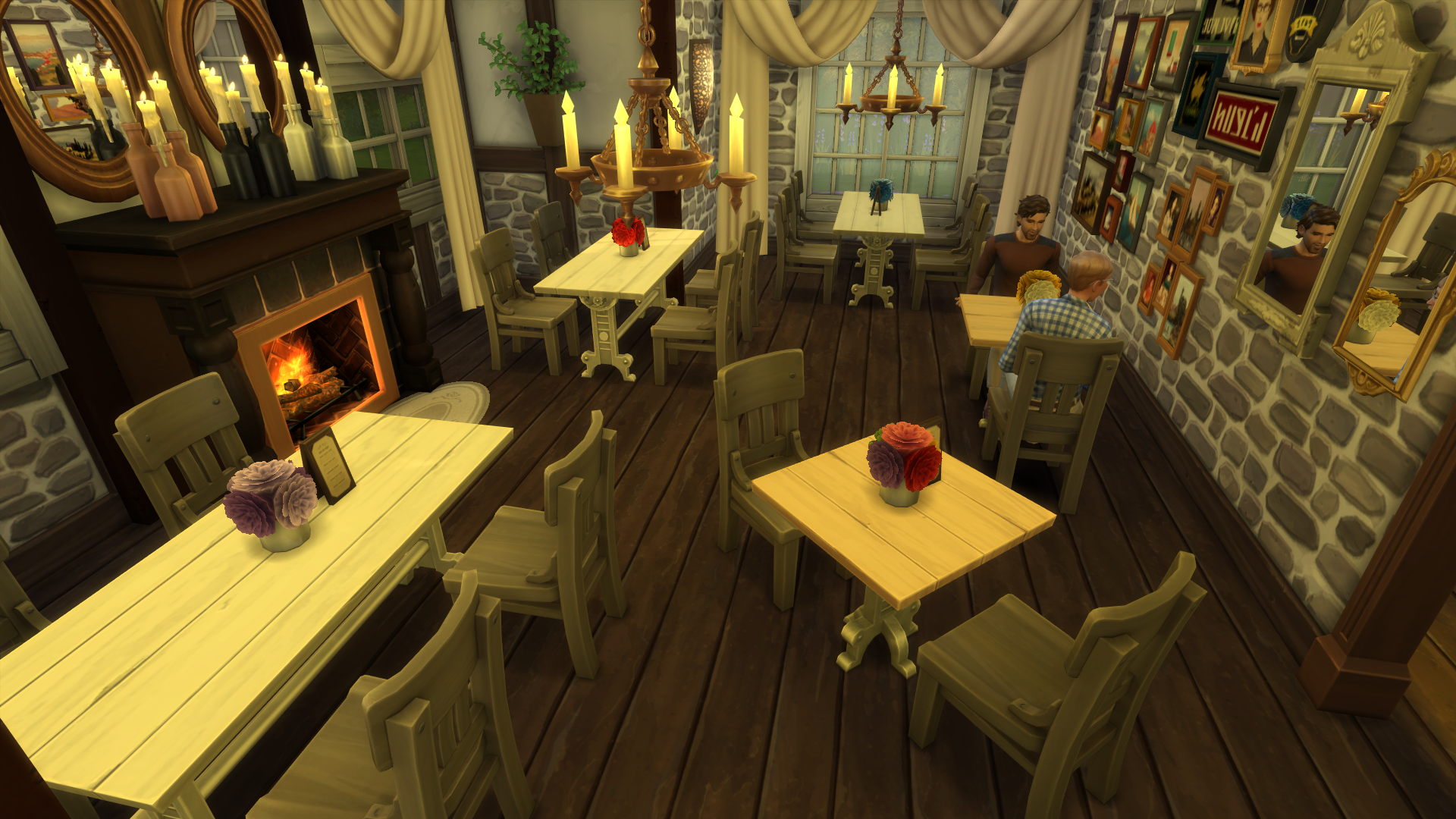 Build Your Restaurant's Style
This is where I started to add in the English aesthetic I wanted in the restaurant. I went for a more gastro-pub aesthetic for the interior rather than the traditional English pub. Having a traditional exterior and an updated interior (keeping original features of course!) is commonplace in a lot of English pub/restaurants. I wanted the build itself to look hundreds of years old like most pubs in England, so I decided on a subtle cottage shape with a separate attached outer building where the kitchen resides.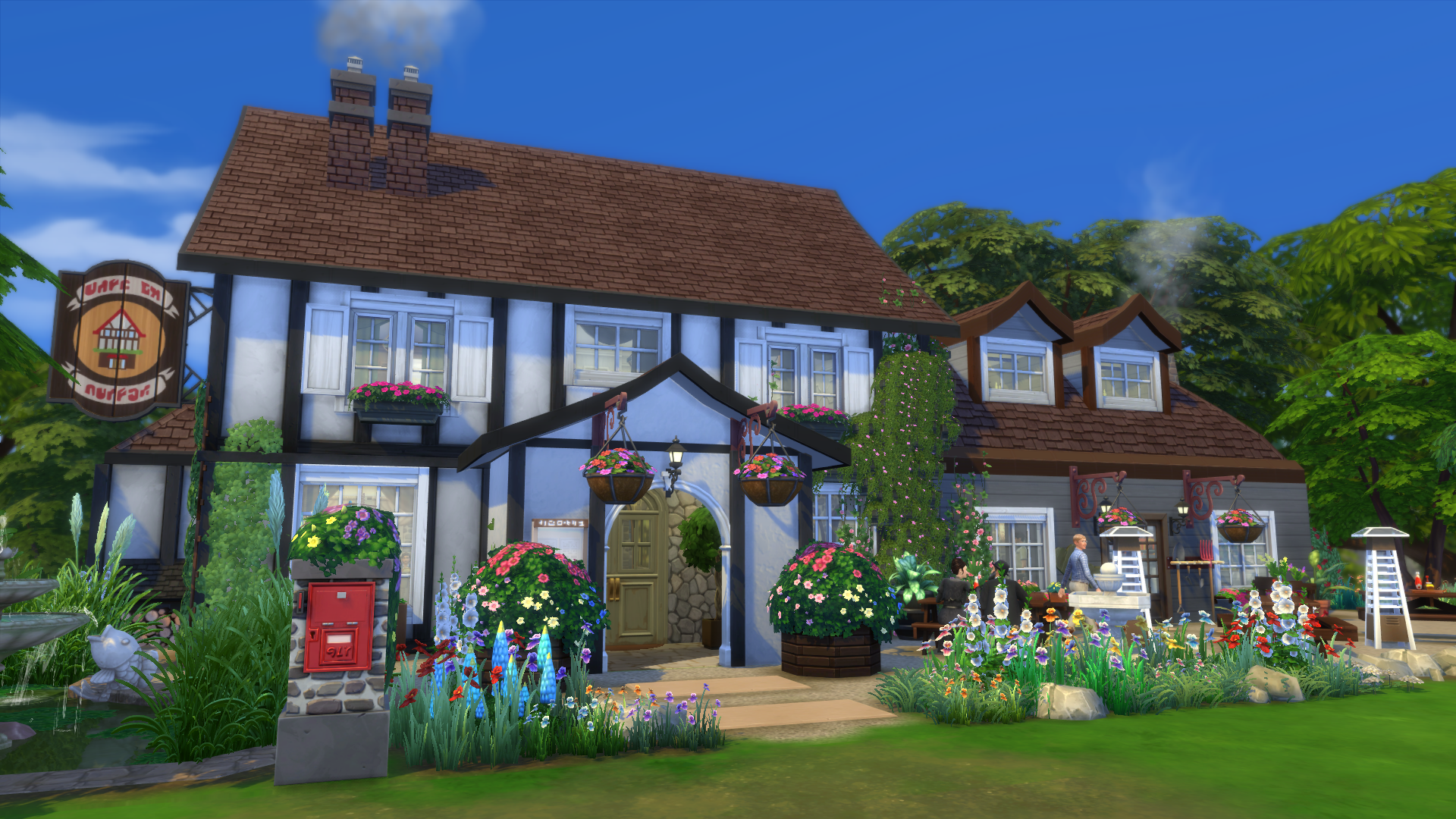 Next, I wanted to add in the build items I thought had a more gastro-pub feel to them. I kept the flooring and wallpaper the same: the bare floor boards from the Spooky Stuff pack and the stone wallpaper from Get Together. I used the farmhouse tables in a lighter wood and the charcoal grey wooden chairs so they wouldn't blend into the brown wood of the flooring. I bought some color into the room with table flowers and paintings on the wall as I felt the room was a little bland.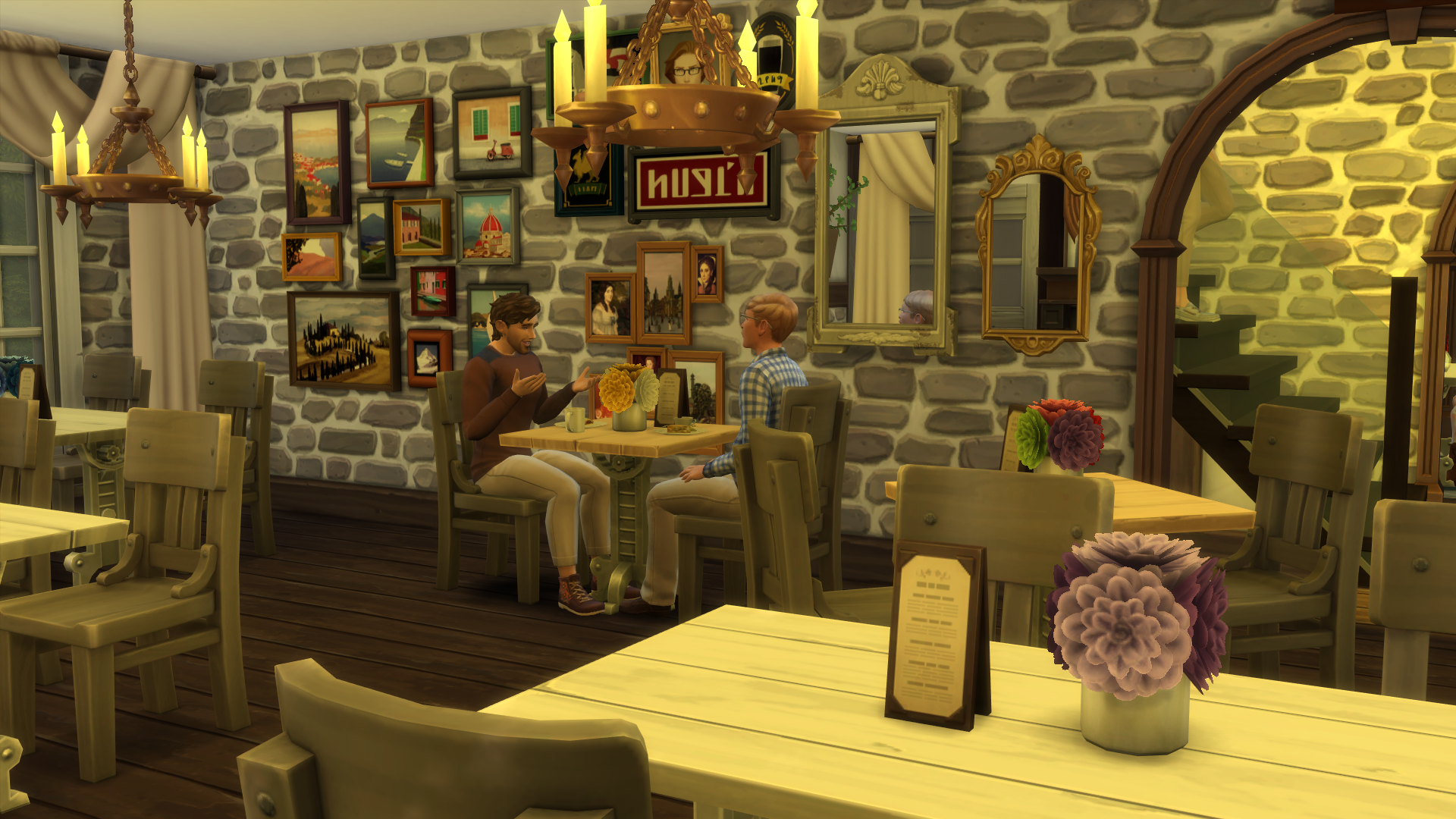 I didn't want the restaurant to have an open plan layout so I made sure to separate the dining areas with walls but added arches all the way through to allow for easy kitchen access.
The kitchen had a more clinical aesthetic to it, and I achieved this by using a lot of stainless steel and chrome. I also had a door from the kitchen leading out to the front patio area so the Sims who sit outside could be served easier too.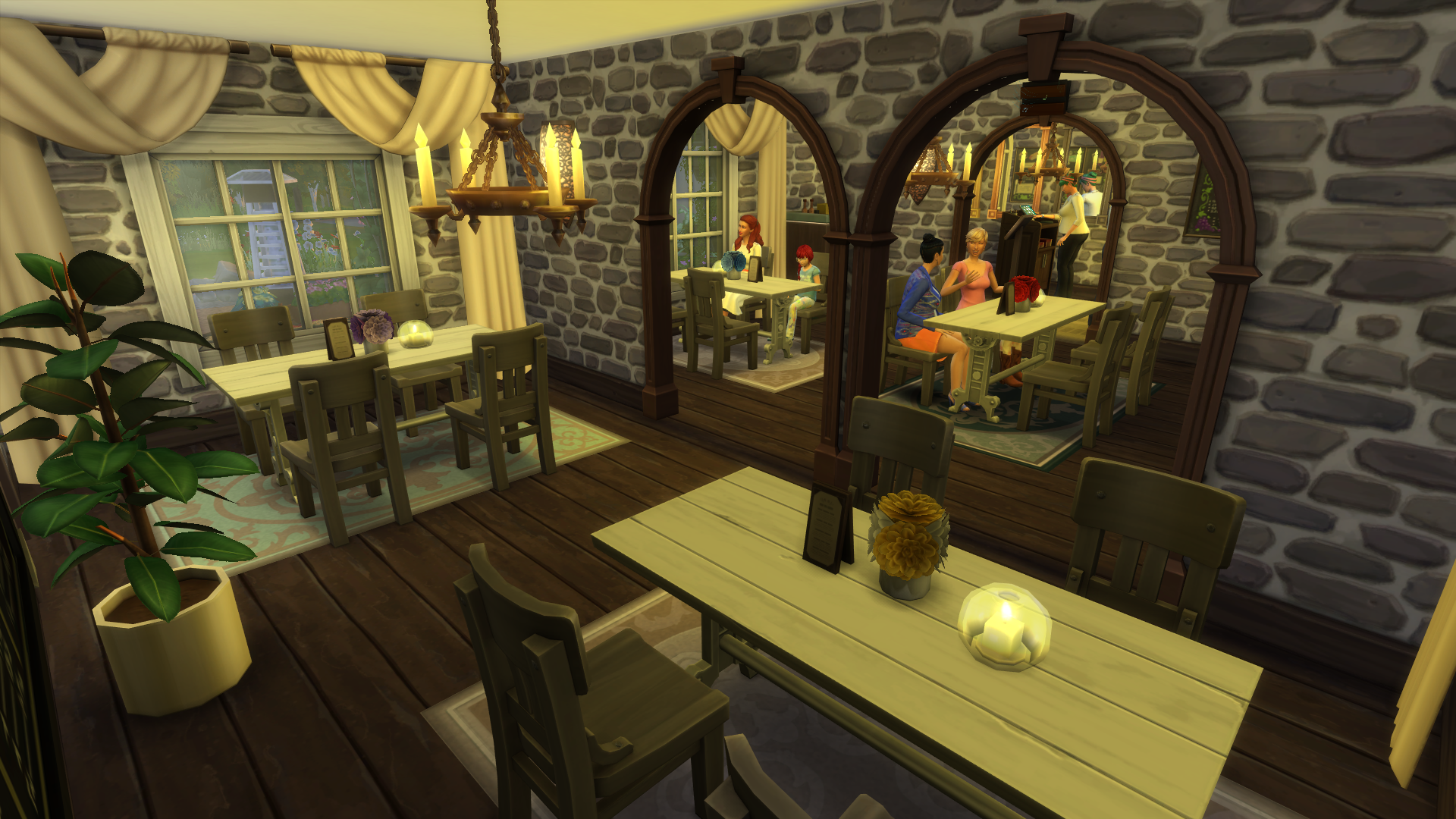 Lastly, for realism purposes, I built 2 bedrooms directly above the pub to give off an English Inn type feel. Be sure to check out my previous areticle on Retail/Residential Living to learn how to allow your Sims live on the same lot they work on!
In Conclusion
Adding in a lot of these different features I have explained will not only tailor it to your personal taste but also bring in some realism to your game. Don't forget to research and look high and low for inspiration. I hope this helps boost your creativity! Happy Building!