As someone who barely ever goes into Live Mode, the concept of a Game Pack focused on decorating was super exciting to me. I'm always happy to receive new items, and this Pack really doesn't disappoint on that front.
I also love the concept of having a Gameplay-based reason to renovate and update some of the lots in The Sims 4. Some of these homes have been around since 2014 and it definitely shows…
In honour of the new Pack, I wanted to try something a little different. Rather than building my own house from scratch using the Dream Home Decorator objects, I decided to renovate one of the existing builds in the Game. After having a look around all of the worlds, I decided on the Streamlet Single in Willow Creek. This build is a classic that we've all probably played in at some point! It's also definitely in need of some TLC!
Beginning the Renovation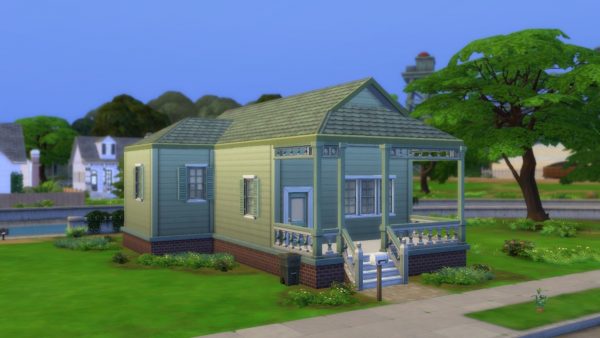 With this renovation, I set myself the challenge of not making any major structural changes. I wanted the building process to feel as close to a real life house renovation as possible. Besides decorate the house, the only things I could do were remove a couple of interior walls and replace the windows and doors. If you're looking for a new build challenge to take on in your own Games, I would absolutely recommend renovating an existing lot. It was a lot of fun and gave me an opportunity to breathe some new life into one of the Willow Creek neighbourhoods.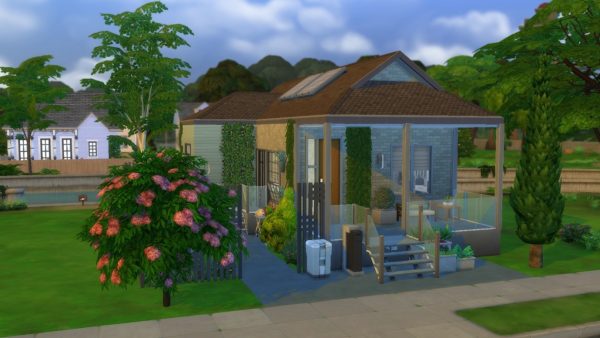 The Exterior 
Renovating the exterior of this build was strangely one of the most challenging parts of the build process. I'm so used to building from the ground up that I struggled not to change the roofing, add in a new deck, or expand the build in some way to make it more visually interesting. All of the interest had to come from the decorations; I didn't realise how difficult this would be!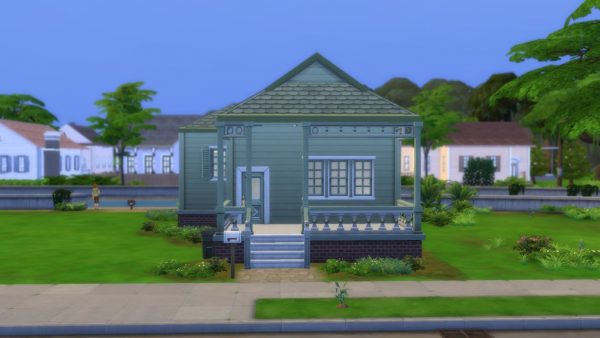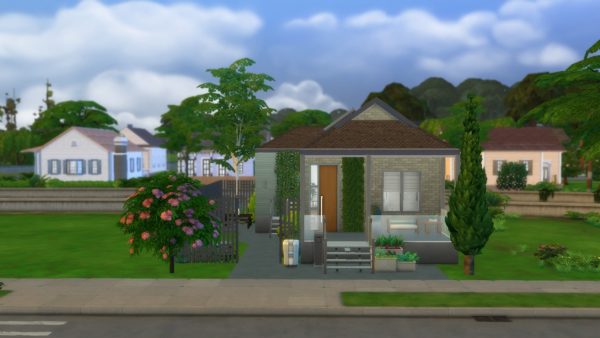 Changing the roof tile and wall coverings did make a big difference. I tried to keep some of the build's original feel and opted for a more traditional tile on the roof, and siding and bricks on the exterior walls. The swatches I chose still feel modern, however, and match really well with the home's new door and windows.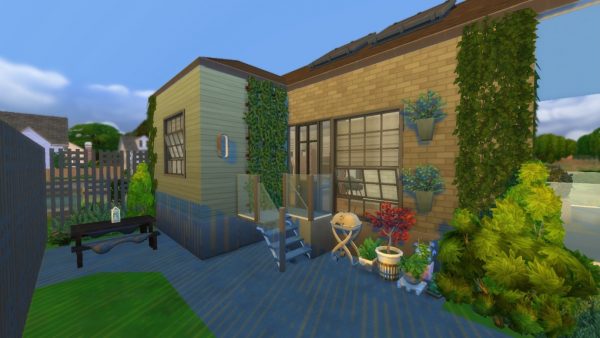 In order to make the exterior look more exciting, I added in lots of plants, décor objects, and some outdoor seating!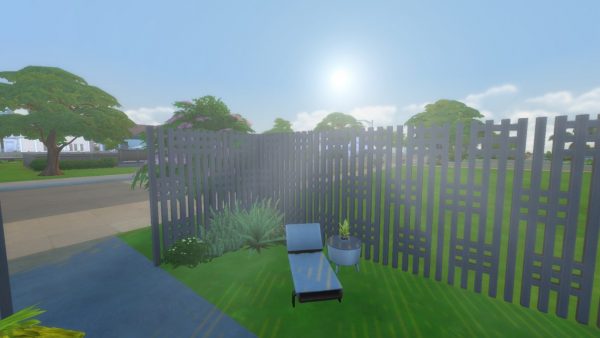 The Living Room
The items in Dream Home Decorator are super modern and contemporary in design. This means that the Pack works really well alongside the majority of DLC furnishings in the Game (as well as quite a lot of Base Game items). I personally love modern design and so found it super easy to decide on a colour scheme and overall style for the interior of this home.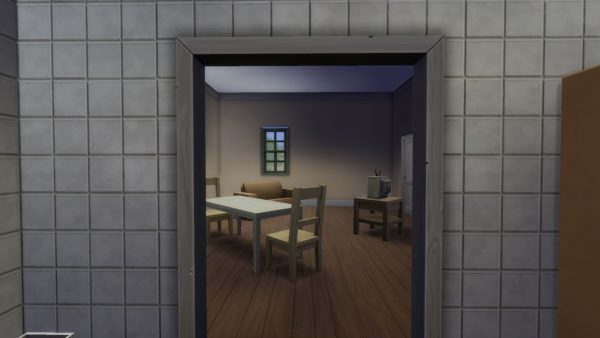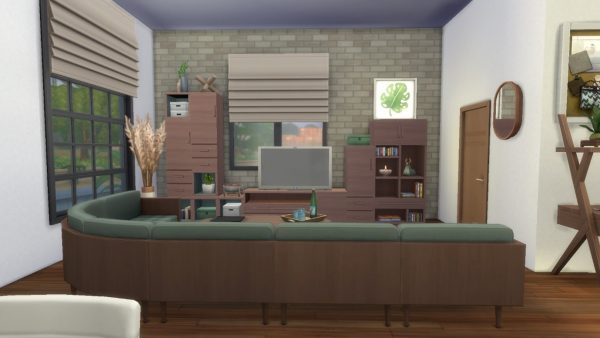 In the living room area, I  had to make use of the new sectional sofas. It was so nice to be able to create a sofa that fit perfectly in the space!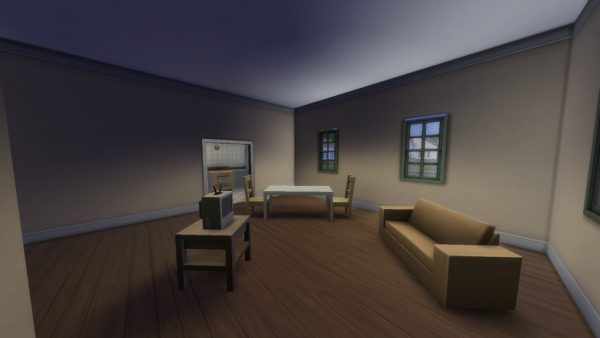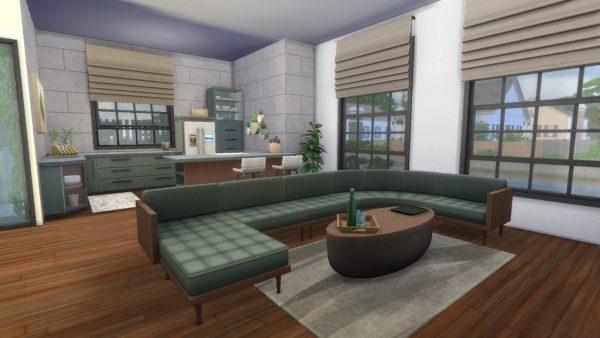 I also tried my hand at creating a custom TV cabinet. I had a really good time experimenting with all of the different cabinet pieces available. I've always felt the TV stands in the Sims 4 were a little lacking (and I would often use kitchen cabinets to emulate a proper TV unit). It's great to finally be able to create bespoke shelving for all kinds of different spaces.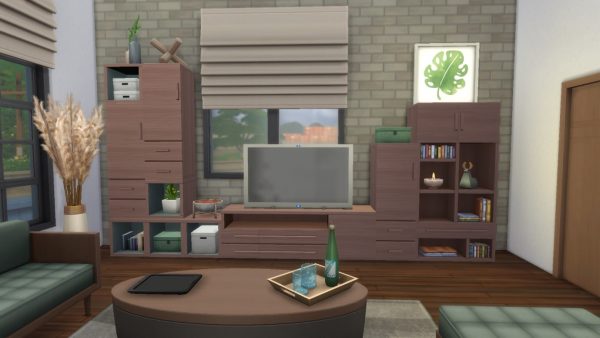 I thought it was only fitting that the Sim that lived in this house was an interior designer themselves! I couldn't resist using some of the new career-based items like this mood board in the build. I also love this new desk! It's definitely going to appear in a lot of my builds going forward.
The Kitchen
The kitchen is probably the room that has changed most dramatically in this build! When I started the renovation, the first thing I did was remove the wall that separated the living room and kitchen. This made a huge difference to the build and gave me lots more space to work with.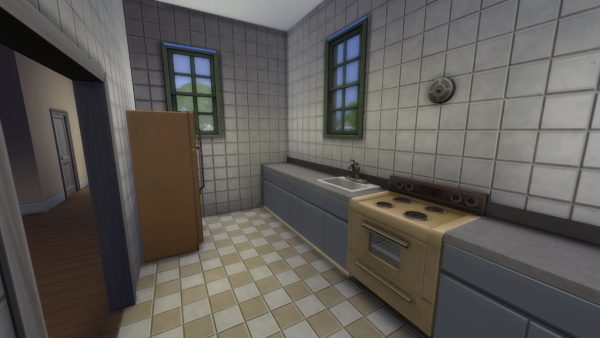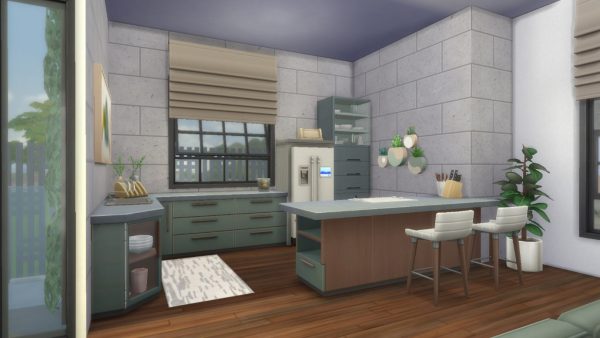 I went for a slightly industrial feel in the kitchen. I carried the green colour scheme of the living room over, opting for these beautiful green counters with brass handles, and used a concrete block wall covering.
Kitchens have been severely neglected by the Sims team over the years. Considering how old the Sims 4 is now, the Game is really lacking in kitchen sets. I know that myself, and a lot of other builders, were both shocked and excited to see two new styles of counter added in Dream Home Decorator. Both sets are super usable and will really suit a lot of different homes.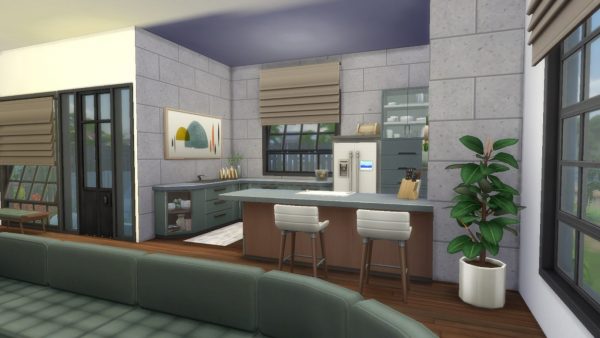 Hands down, my favourite items in this Pack are the new stove tops. Being able to add a stove top to any counter in the Game is amazing and will be so useful in all kinds of different builds. I'm also really happy that we can place ovens and stovetops separately now. This opens up a lot of possibilities for unusual kitchen designs.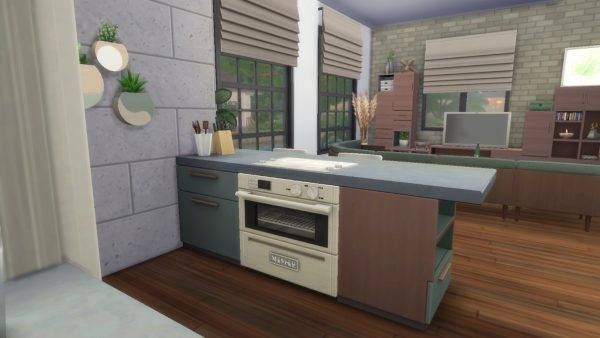 The Bedroom 
The bedroom has a slightly different colour scheme to the rest of the house. I went for lighter wood tones, and used lighter greens and reds.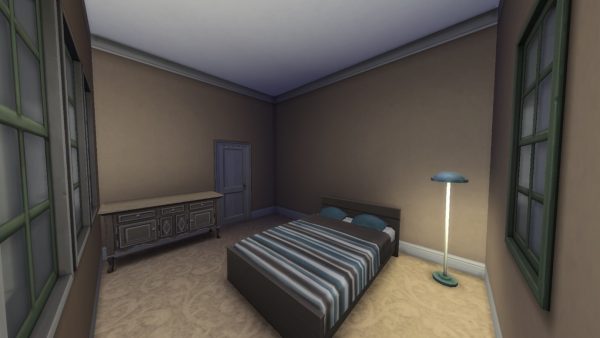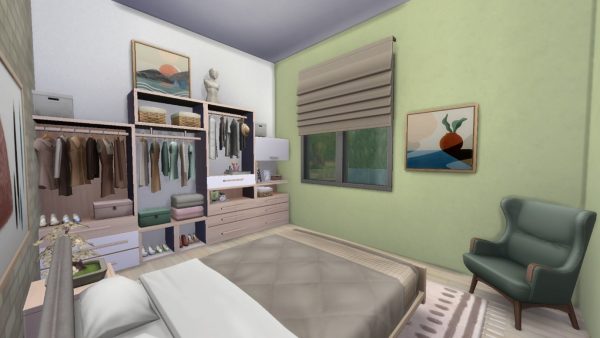 Dream Home Decorator adds a lot of new beds to the Game. For once, I actually struggled to decide which bed to use! Along with the double bed featured here, the Pack contains new bunk beds, single beds, and a second double bed.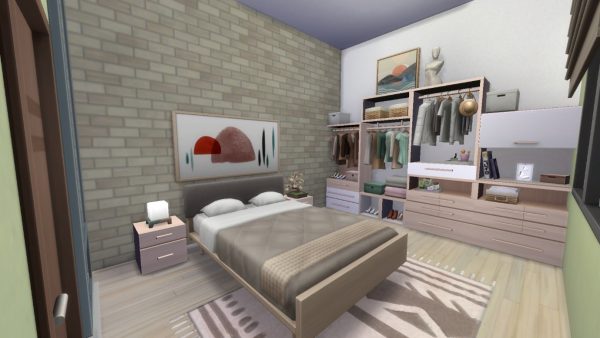 I made use of modular cabinets in this room as well. I really like the addition of the clothes rail and the new hanging clothes. I know a lot of builders love to make walk-in-wardrobes so it's great to have more options!
The Bathroom 
Unfortunately, Dream Home Decorator did not add a new shower or toilet. The Pack does come with two bathtubs and two sinks, however (I love the modern-looking clawfoot bath in particular). The bathroom items are really simple and classic so, although it's frustrating not to have a full set, I did find it pretty easy to furnish this space.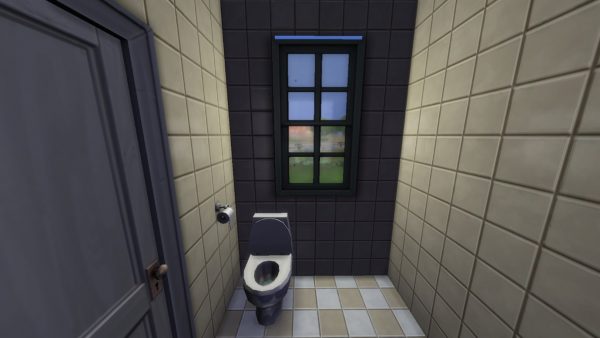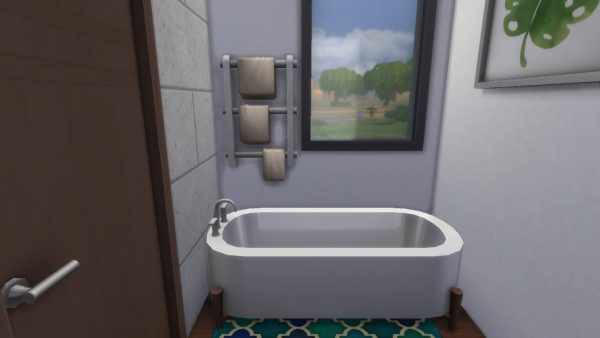 As this bathroom is pretty small, I struggled to detail it and make it feel lived in. If you are building in a small space, I would recommend making the most of wall décor. Adding in these two paintings, a mirror and a towel rack helped to add some colour and life to the room.
Hopefully you've enjoyed reading about this renovation! If you'd like to download this house, you can find a link to the Gallery below!
More information on how to use sectional sofas and modular cabinets can be found in our guide!
Click here to download this build!