*STICKY POST*  Scroll Down for Latest Updates! ↓ ↓ ↓ ↓ ↓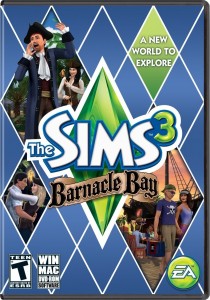 SimsVIP  is holding a Giveaway for Barnacle Bay!  This contest is open to everyone around the world!  The winner will receive a code to download Barnacle Bay from The Sims 3 Store!
This is the Updated version of Barnacle Bay which includes 2 new Staircases &  Buccaneer's Bounty Set!
This contest is being held on Facebook!
Become a fan of our Facebook Page & Check out the Event! Good luck to the participants!