Well, the Sims Team has "updated" the bonus items for purchasing simpoints, but don't be fooled! If you have been an active Simpoint buyer, you will already know that TWO of those bonus items are about… a year (or more) old? I am speaking of the 2,000 & 16,000 point bonuses.
It is very sad to see that they cannot offer new bonus items.  Something most of you may not be too happy about.  I know I have about 50 + of those Purple Shirts in my purchase history.
Now here is where it gets a bit odd…  They are offering the Byron desk & The Deco Tank as BONUS items with a simpoint purchase?  That's funny because they are already free! Why would anyone have to spend $40-$80 + Tax to get them?
So if there is any advice I can give… The purchases are not worth the bonus items. They are ripping you off, offering bonuses with a purchase, when in fact, the items are already free. Things that make you go…hmmm
The 16,000 & 2,000 simpoint bonuses have already been placed a year ago, and you did not need 2,000 or 16,000 simpoints to get them.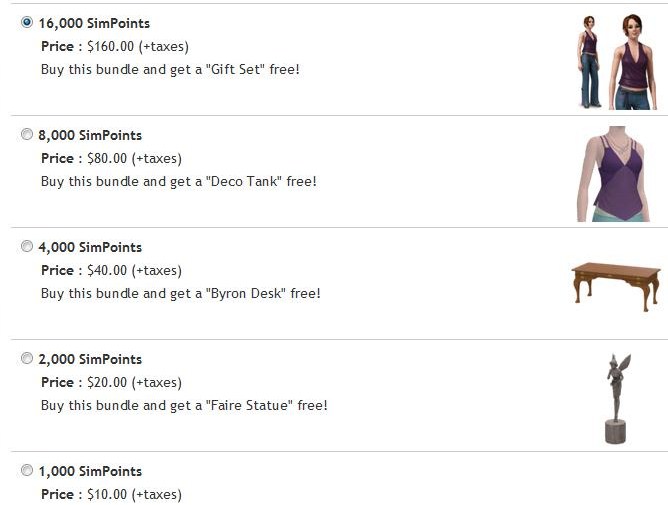 I'm adding these two photos in case they pull the items off the site.