The following is taken from the Sims 3 Pets Promo Page under the News Tab.
Each platform brings a new world for players to explore from the Xbox 360 and PlayStation 3 versions where players will unlock achievements by solving mysteries around town, the Nintendo 3DS with new lots to unlock to the PC/Mac version where they'll be able to take their pets on play dates or meet other Sims at the dog park, cat jungles and even a horse ranch.
Now a "new world" can be interpreted in different ways, one being the game brings "a whole new light" for players (as far as interactions & gameplay go) or indeed a new neighborhood.  I'm hoping for the latter!
Update: I took these shots of RiverView which look similar to the background shown in the trailer.  Just a thought.. I believe some have forgot that Riverview is a "farm town", and they may have used Riverview in the trailer 😉 I do hope we get a new town though. 🙂
Click the images for a larger view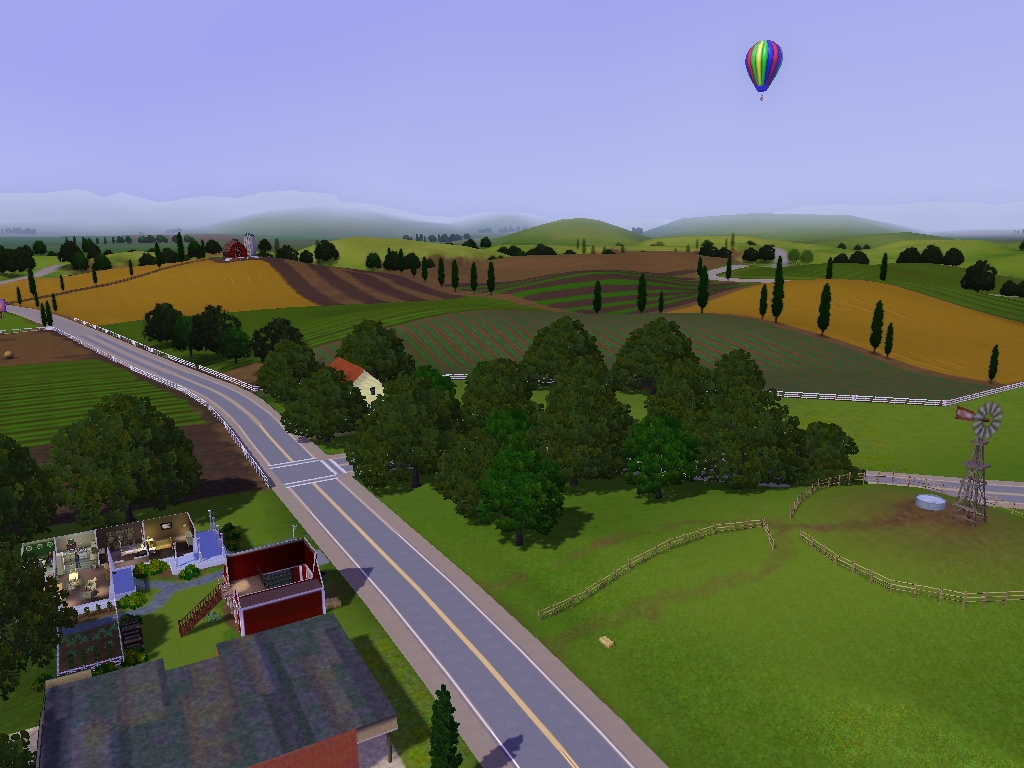 Also, there is a shot from the trailer and in game Riverview where two of the same houses appear.