❗ The entry period has ended! Thanks to everyone for participating and check back tomorrow, Saturday April 7th at 12pm Central Time, for the winner! Good Luck! 🙂 
————————————————————————————————————————————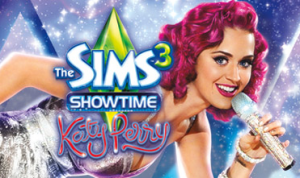 Mac users, we have a special contest just for you! The awesome GameTreeMac, sent me a Sims 3 Showtime Katy Perry (digital download) code, to give out to a lucky Simmer! The code can only be redeemed by Mac users, and winning it is quite simple!
MAC users who want to participate, simply leave a comment on this post by Friday, April 6th.  The contest will run for one week, and a random winner will be selected and announced on Saturday April 7th. Please make sure to use a valid email

when commenting, so I can contact you if you're the winner. This contest is open to everyone, and here are a few details on the prize…
* (ONE) FREE TS3 Showtime Katy Perry Collector's Edition @ GameTreeMac.com

* $49.99

* Download for Mac systems only

* Only applies to TS3 Showtime Katy Perry

* Code Esxpires June 1, 2012

* NOTE: Customers may still need to pay tax if applicable to their country
If you're feeling lucky and want a chance to win a special Katy Perry Prize Pack by GameTreeMac, visit their Facebook page for details!