German Fansite, SimFans.de, has shared an image from today's Get Together event in Germany, and the image shows a distinctly different design of The Sims 4's Map Mode.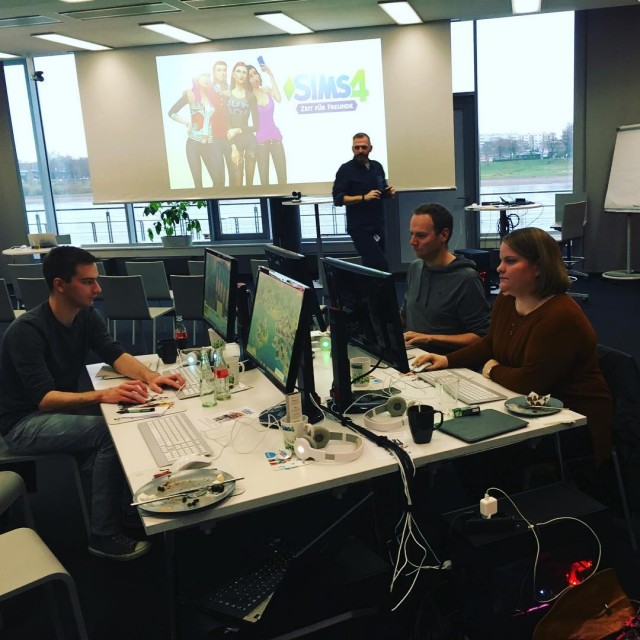 As you can see in the image above, the map view shown is very similar to the map view present in The Sims 3, and unlike any map mode we currently have in the game. Could this be a new map mode design coming to The Sims 4 soon?
UPDATED: SimsDomination also tweeted an image of what appears to be the new map screen!