With the newest Sims 4 Game Update, the video and screenshot interface has received a facelift, as well as a new function: Screenshot Capture Manager. This new feature can be accessed at the bottom of your screen in the new camera options UI.

Upon selecting camera options, you can then take video, screenshots, and access the Screenshot Capture Manager. This allows you to see and manage the screenshots you have taken, instead of using the "old fashioned" screenshots game folder way.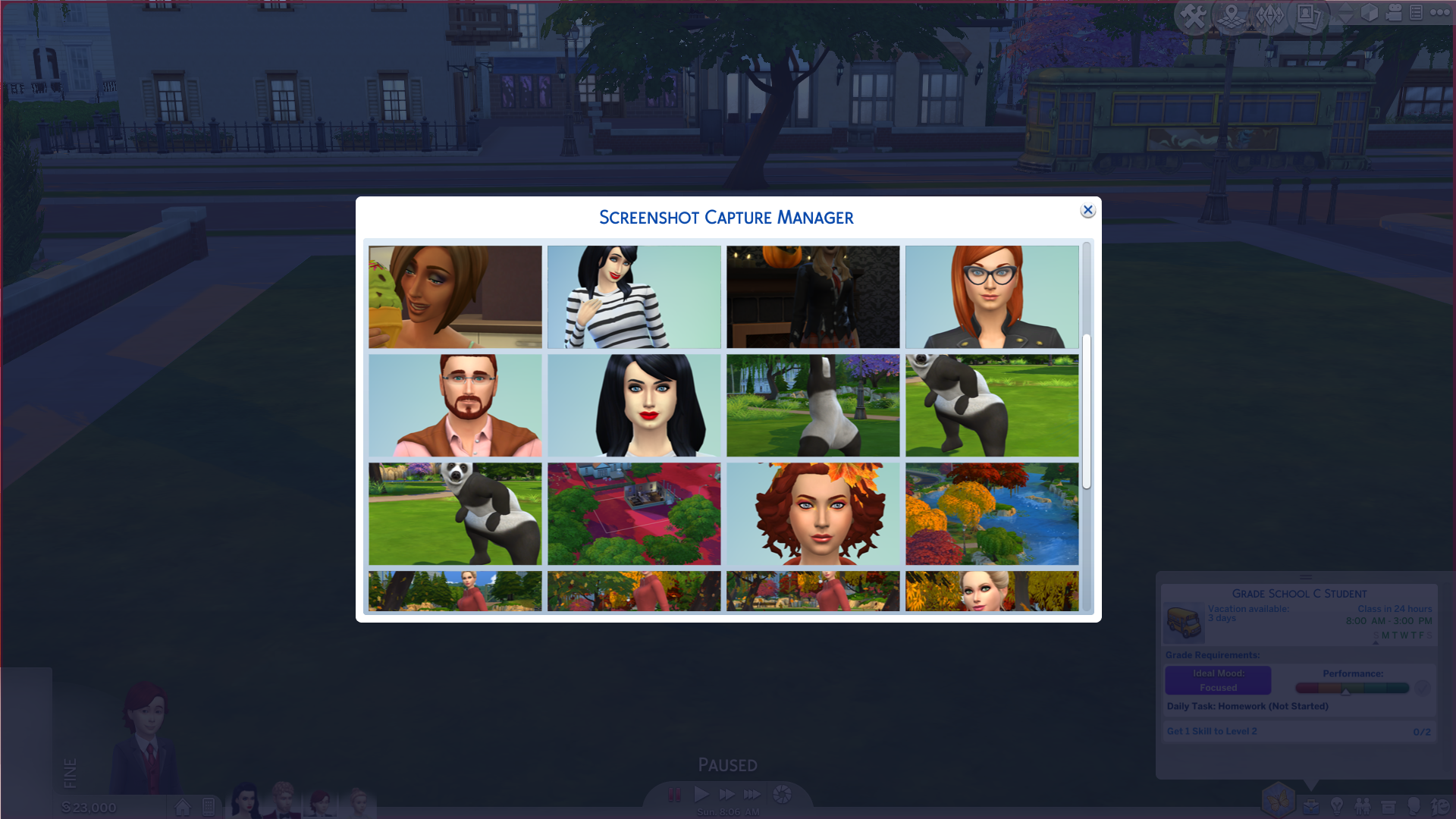 Once you have accessed your in-game screenshots, click on them for more options. You can delete, write comments, scroll, share to Facebook, or turn them into memories, from here. This feature gives you new ways to manage the screenshots in your game.