Community members noticed during The Sims 4 Dine Out trailer that there was a significant improvement in the lighting of the restaurants. Specifically that the window panes were detailed in the shadows. SimGuruPizza teased another image to show off the new lighting improvements:
Love waking up in Windenburg to this view…#TheSims4 #lifegoals pic.twitter.com/8cnrPVvfiC

— Emily Zeinner (@SimGuruPizza) May 20, 2016
Here is the original image from the trailer that revealed the new effects: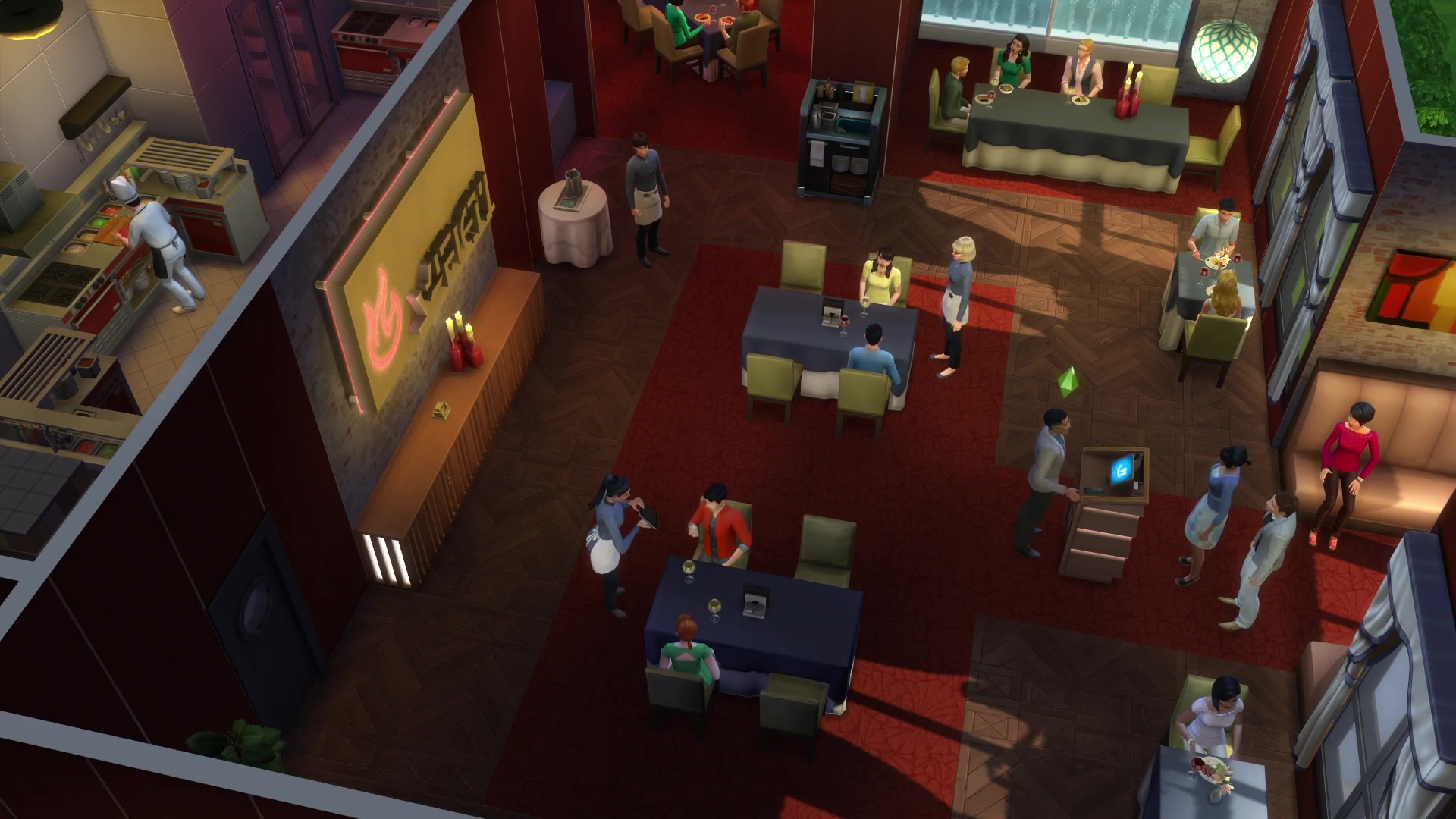 SimGurus have yet to say officially if we'll receive the graphical update, let alone if it will come out before the game pack or not. Our only response so far has been a smiley face tweet.
— Emily Zeinner (@SimGuruPizza) May 18, 2016
Assuming that it was shown off in the Dine Out trailer, we at SimsVIP have high hopes that it will be coming soon! How do you feel about The Sims team improving the visual effects and lighting detail?