Another year, another SimsVIP Birthday! Where have all the years gone??! Does anyone remember the first post ever written? Or the original site design? Crazy!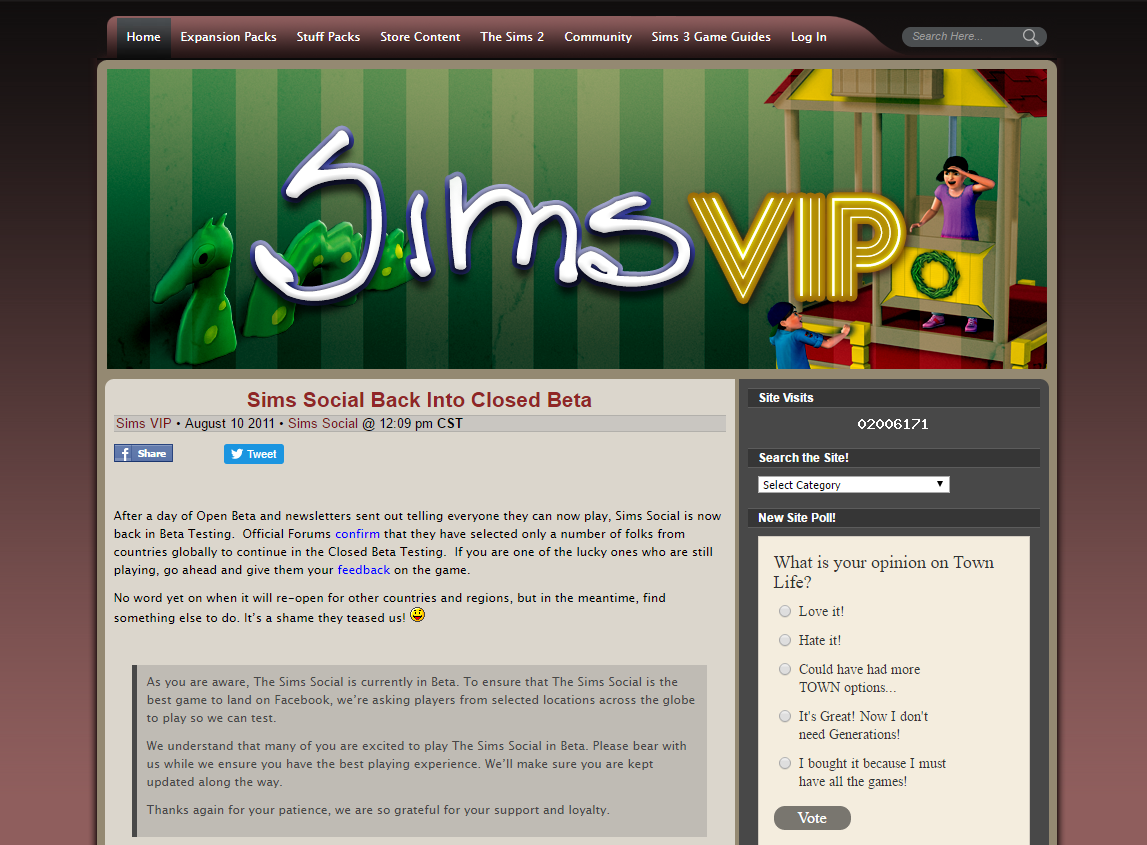 First and foremost, a huge thanks to all of our readers. Many of you have been here since day one, and others will be visiting today for the first time. Regardless of how long you've been here, I thank each and every one of you for the support and dedication over the last 6 years. SimsVIP has been blessed with so many opportunities, and I owe my deepest gratitude to all of you. Thank you for making this site such a wonderful place to be. 🙂
Next is a shout-out to Kit, Lissykin, Scarlet, WeeAlbet, iamkerri, JackieGoOutside, Pammiechick, Kate, ThymelessCait, Laney, and hayleylauren. These amazing folks have been contributing to SimsVIP for some time, and they do a great job.
Next I would like to extend my thanks to ManagerJosh and George. These gentlemen play a big role in maintaining the backbone of SimsVIP, and I don't know what I would do without them. Thank you both so much for putting up with all my demands! 😉
Finally, I have to give my usual shout-out to "the gang". Ladies, you all know who you are, and you all know how much I love you. Sisters for life! ♥
Thank you to everyone once again for being here to celebrate 6 years with SimsVIP, and be sure to join us on April 8th, 2017 for a special celebratory giveaway. (I'll give you a heads up the week prior!) Cheers to another fantastical year! 😀