The entry period for this giveaway has ended! Check back April 25th for the winners!
In this giveaway, we are giving away *SIX* pieces of official Sims Swag! To participate in this giveaway, leave a comment below telling us when you first started playing The Sims, and what the game means to you! Feel free to link to screenshots and images if you'd like!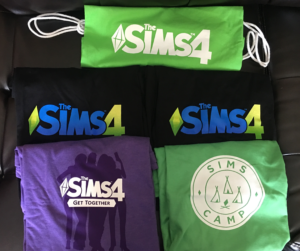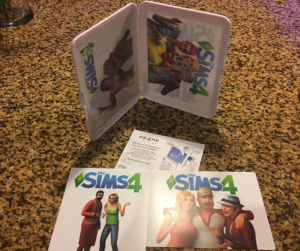 Items up for grabs: One Official 2013 Sims Camp T-shirt (EU-XL), Two Official Sims 4 Black T-Shirts (US-L), One Official Sims 4 Get Together T-Shirt (US-L), One Official Sims 4 Drawstring Bag, and One Official Sims 4 Disc Holder w/character pics (German). There will be 6 winners total.
You have until April 18th to enter this giveaway, only one entry per person, and the giveaway is open to everyone worldwide. (PS: be sure to check out Giveaway Part 1)