Submissions have now ended! We will be introducing our new staff in the coming days!
If you're a die-hard Sims fan and love to write about your favorite game, then this is the opportunity for you! With over 2 million average monthly readers, SimsVIP is expanding and looking for experienced individuals to fill positions on the site. Details below.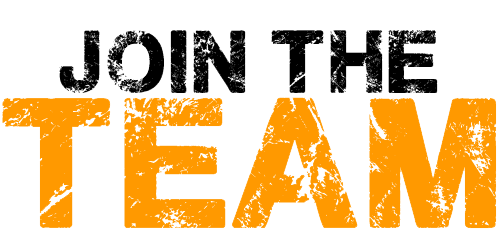 Available Positions
• Online Reporters – This position consists of finding and posting daily news about The Sims series. Examples include official blogs, videos, screenshots, leaks, and more. SimsVIP would also give you the training needed to find relevant news not typically available on official channels. This is a daily position.


• Original Content Creators (Multiple Positions) – This position consists of writing unique and original pieces for The Sims series. Examples include, but are not limited to, "Top 10 Facts", fashion/design articles, reviews, tips and tricks, short game tutorials, and other articles that integrate The Sims series. This is a daily/weekly position.


• Expert Graphic Designers (Multiple Positions) – This position consists of creating high quality media assets for the site, PDFs, special graphics for our social media channels, and other unannounced projects. This position requires a high experience level to ensure quality.


• Guide Writers (Multiple Positions) – This position consists of writing strategic guides and tutorials for The Sims 4 and testing/collecting information for the purposes of adding it to a game guide. This position is more of a "behind-the-scenes" position, but all content is posted publicly to the site.

For this position we are looking for players who know the "ins and outs" of the game, and have an above average understanding of how the game works. Above average writing skills are required. It's important to note that all content written for SimsVIP is property of SimsVIP.


• Modders/CC Creators and Game Code Readers – This position consists of finding game changing mods/cc and other relevant information that comes out of the modding community. This is a non-specific position, but requires that you are active on modding/cc sites and have advanced knowledge of mods/cc.

We are also looking for modders who can dedicate time to sift through new patches and its game code to find otherwise unattainable information. While information found through this method is not always indicative of future game content, it is another way to bring news to our readers.


• Social Media Gurus – This position consists sharing and promoting SimsVIP content on social channels like Facebook, Twitter, Tumblr, and the like. It also involves collecting information and news from different sources throughout the community. Being very active on other community forums and discussion boards in order to keep up with the conversations of the community for the purposes of news is a plus.
NOTE: All content created for SimsVIP is property of SimsVIP.
Requirements
SimsVIP wants to continue to establish an expert team, and there are some requirements and restrictions you need to be aware of prior to joining our staff. Please read carefully.
• Active Participation – We're looking for long-term individuals who can work on the site on a regular basis. We are not accepting applications for occasional and intermittent writers.


• Reliability and Dedication – SimsVIP is looking to boast a solid staff that provides continuous updates. We require that you apply with the intent to dedicate time to fulfill your position on the site, and complete the projects you take on in a timely fashion.

We are human though, and understand that life gets the best of us sometimes. You will never be expected to put the site ahead of your life, but we do expect you to prepare for a hiatus, except in the case of emergency. We want to avoid project abandonment.


• MUST BE 18 YEARS OF AGE OR OLDER – This restriction is in place for us to ensure maturity, reliability, and a hassle-free experience.


• Experienced and Advanced writers only – To ensure the content produced on the site is of high quality, it is an absolute requirement for you to have above-average writing skills. Please provide RELEVANT (ie, Sims related) writing examples with your application. (If you do not have writing samples to provide, we may ask you to provide an on-demand writeup)


• Average knowledge of HTML – While SimsVIP will help guide you through some of the basic HTML language on the site, it is required that you at least have an idea of what HTML is and how to use it.


• WordPress Savvy – SimsVIP uses WordPress as the platform for writing content on the site, and it is expected that you have some common knowledge of how the platform works and how to use it.


• Language – We are accepting applications from Simmers all over the world, but please keep in mind that SimsVIP is an English speaking website. We require that you are fluent in English, and that your writing skills reflect that.


• Passion – To ensure the content you produce is created with the fans in mind, it's important to us that you have great passion for The Sims and the content you write. We want you to give players content they will love, while also having fun.


• Must own The Sims 4 and Some Additional Packs – The Sims 4 is the current installment of the series, so we require that you own The Sims 4, some additional game packs, and have above-average knowledge of the game. You should know much more about the game than the "average player".

Note: In the event that you do not have experience with HTML or WordPress, that doesn't necessarily disqualify you for that position. We're willing to guide and train you if you're willing to learn.

Benefits
THESE ARE VOLUNTEER POSITIONS. I'd love to tell you that the positions pay a living salary, but at this time they do not. While SimsVIP does bring in revenue from advertising, it covers the costs of our server, maintenance, and giveaways. But that doesn't stop us from keeping our staff happy.

❗ NOTE: Abandonment & Inactivity will void any and all benefits listed below


• SimsVIP's PDF Game Guides – All new staff members will receive SimsVIP's current PDF Guides as a welcome gift! Future guide access depends on participation.


• Free Games – Individuals who dedicate at least 2 months of their time to the site will receive each new Sims 4 Expansion Pack for free going forward. For staff who are very active and go above and beyond, this limit is usually lifted.

We do typically give out codes for other games as well, but that depends on your participation as a staff member. Nothing is ever off the table. 🙂

If you are interested in becoming a part of SimsVIP's team, send us an email with your position choice and why you think you are qualified for the job.
Emails should be sent to [email protected]. Please be sure to include your experience level, and provide us with enough information to determine if you are a qualified candidate. Many will apply, few will be selected. SERIOUS INQUIRIES ONLY.


APPLICATIONS SHOULD BE SUBMITTED BY SEPTEMBER 8TH, 2017.