The entry period has ended! Check back soon for the winners!
Want to win some swag for your character in Home Street Game? Or how about a real life swag pack for your own personal collection at home? Well, thanks to the lovely folks over at Home Street Game, we're giving away TWO Exclusive Shania Twain Swag Packs!
Supersolid and Home Street Game recently teamed up with five time GRAMMY® award winning artist Shania Twain, bringing a special Shania Twain themed event to the game.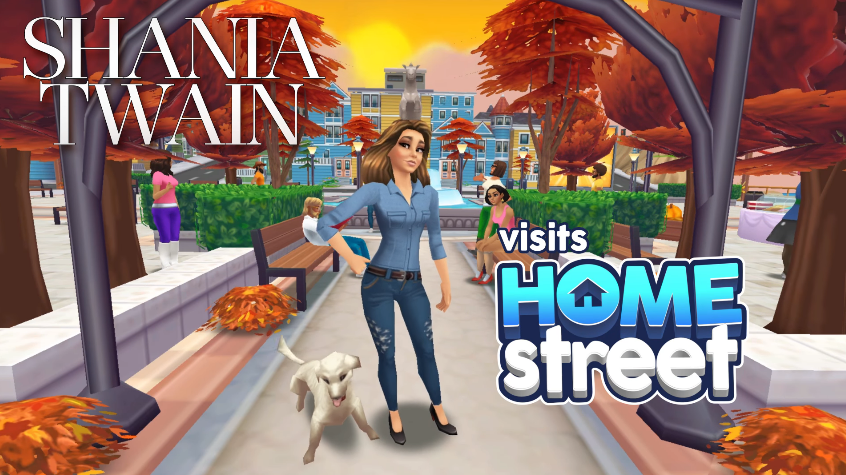 With the event still in full gear, we are hosting this giveaway to give you a chance to spice up your game and personal collection! Here are the prizes up for grabs:
PRIZE #1 – Life's about to get good pack:

Shania Now Journal & pen,
Shania NOW t-shirt
Shania Patch set
Shania NOW Deluxe CD

PRIZE #2 – Exclusive Shania Twain in-game Bundle:

Shania NOW T-Shirt
Shania Guitar
Shania Cowboy Hat
200 gems
For a chance to win one of these special prizes you must do the following:
• You must download and play Home Street Game http://bit.ly/2huVLMd

• Winners must play Home Street and be at least game level 9 by the end of this giveaway.

• Leave a comment in the comments section down below with your Friend Code, Character Name, and the game level you are currently on.

❗ All of the above are absolutely required in order for you to enter this giveaway and be eligible to win. Prizes will be provided to winners directly from Home Street Game!
Entry period ends November 28th!