The Sims 4 is infamous for its wacky antics and "weird" gameplay, and sometimes the game is just so weird that the best thing to do is take a screenshot so you can archive the odd moments (or as I like to call them, "bloopers").
For instance, have you ever had two sims talking to each other in the middle of the street (don't do that in real life!) and all of a sudden you see a car coming their way? Well, don't fear! Your sims will be just fine! Not because the car will stop or move around your sims, though. As it turns out, your sims have special permeable powers that allows cars to just pass right through them as though the car doesn't even exist!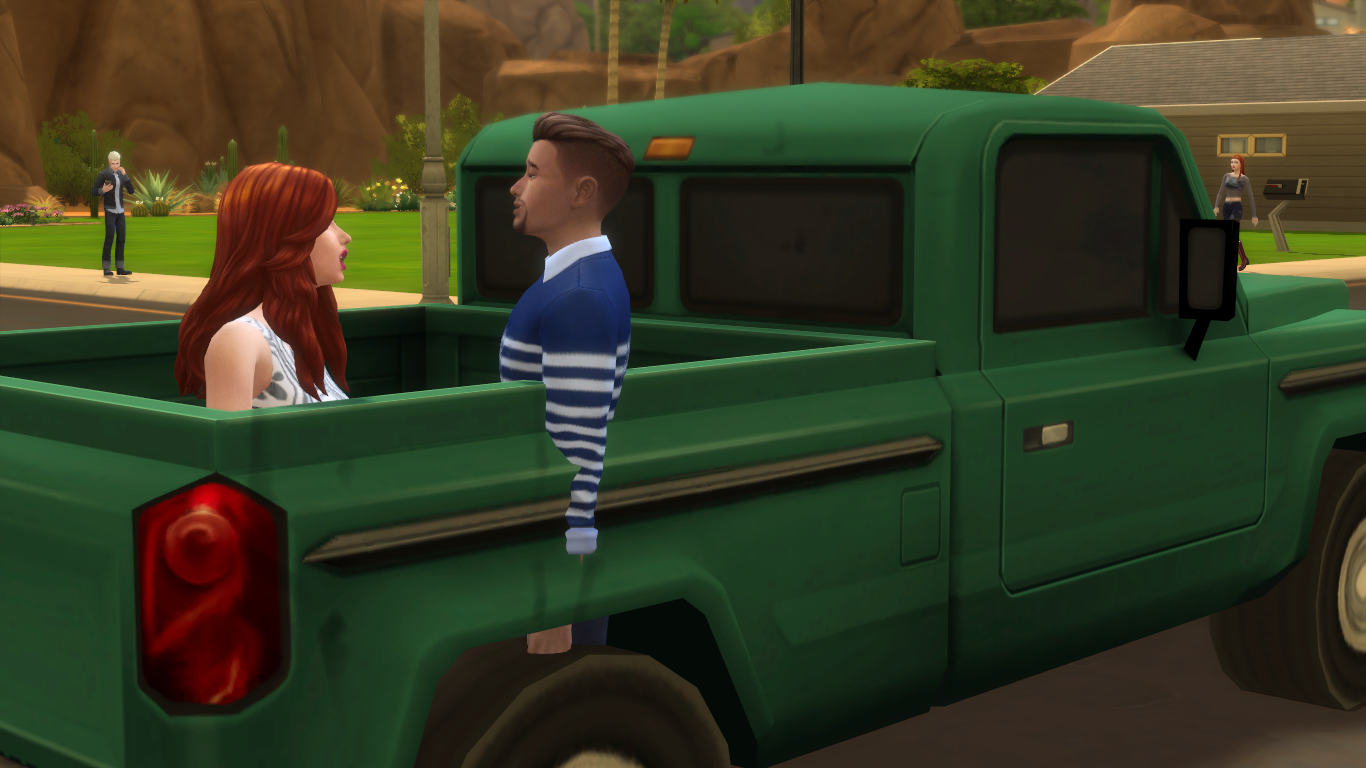 And don't worry, your sims' conversations will keep going… just ignore the heavy metal machinery that is going through their bodies at 35 miles an hour!
Sometimes the best "bloopers" are not the ones that are as obvious as that one, though. Have you ever looked at the scenery of some of the Sims 4 neighborhoods? Sure, the background looks absolutely gorgeous if your camera view is where it's supposed to be. But if you press the Tab key and venture your camera off into the edges of the neighborhood, you can see some behind-the-scenes images up close that, well, weren't supposed to be seen up close!
For example, if you see some people fishing in the background in Brindleton Bay, zoom in on them, and you'll see this: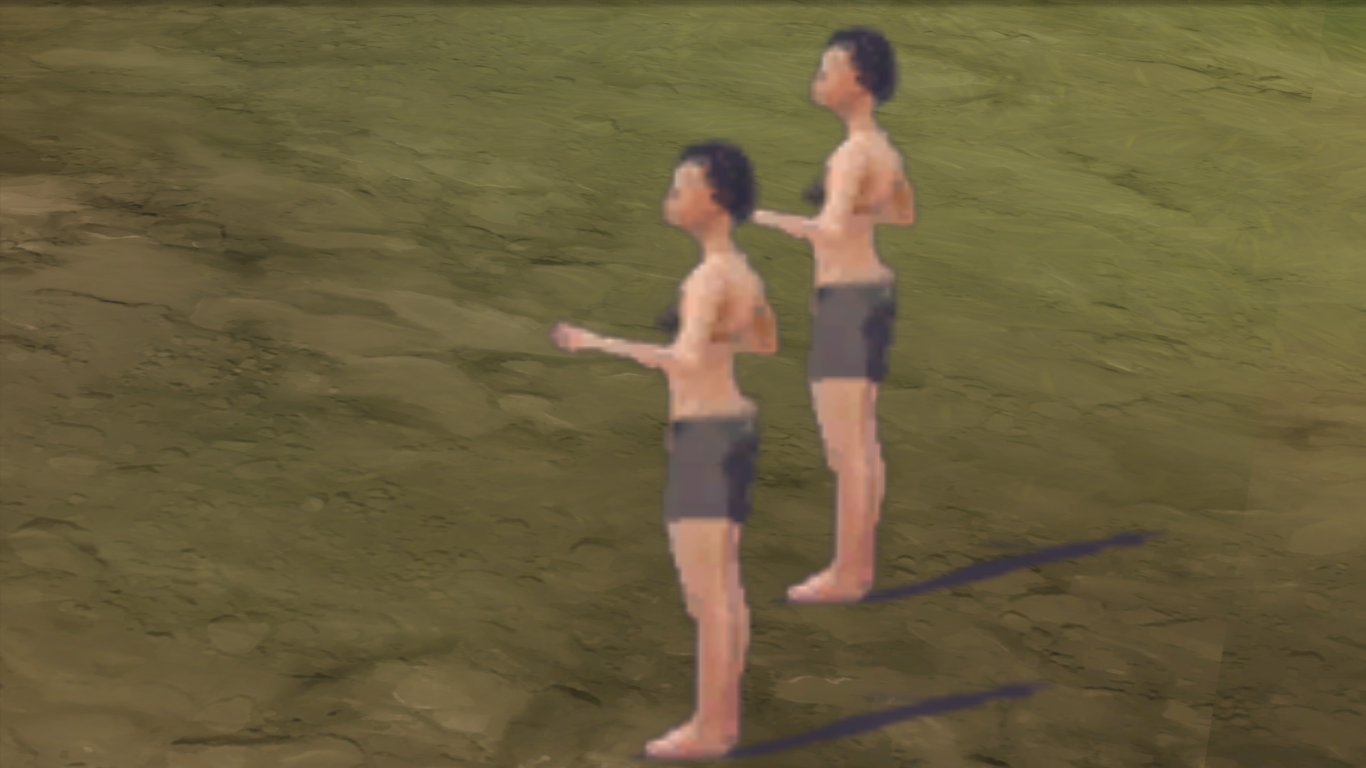 Or, if you're in San Myshuno, you can navigate around the background city buildings and find some people walking on the sidewalk. Seems normal, right?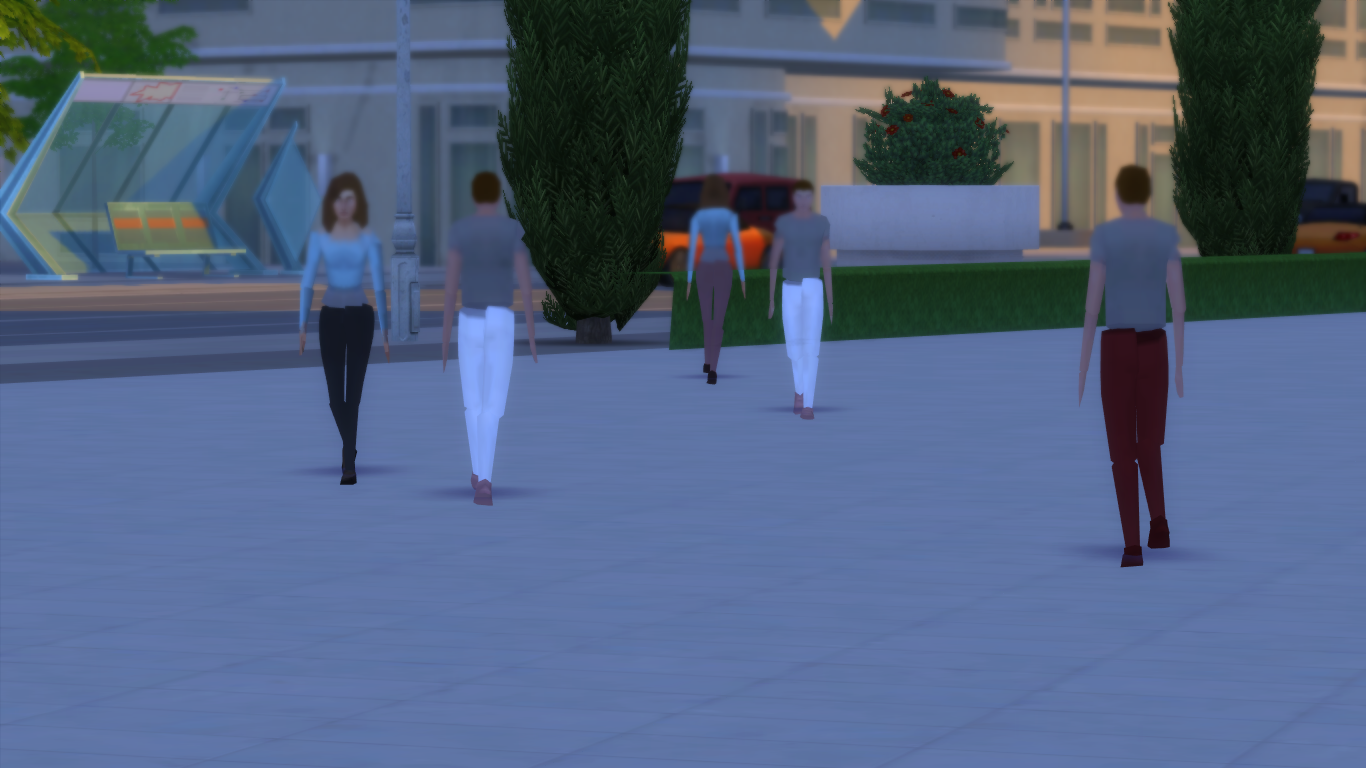 Well, if you look a little closer, you can see that the sims look just a little off.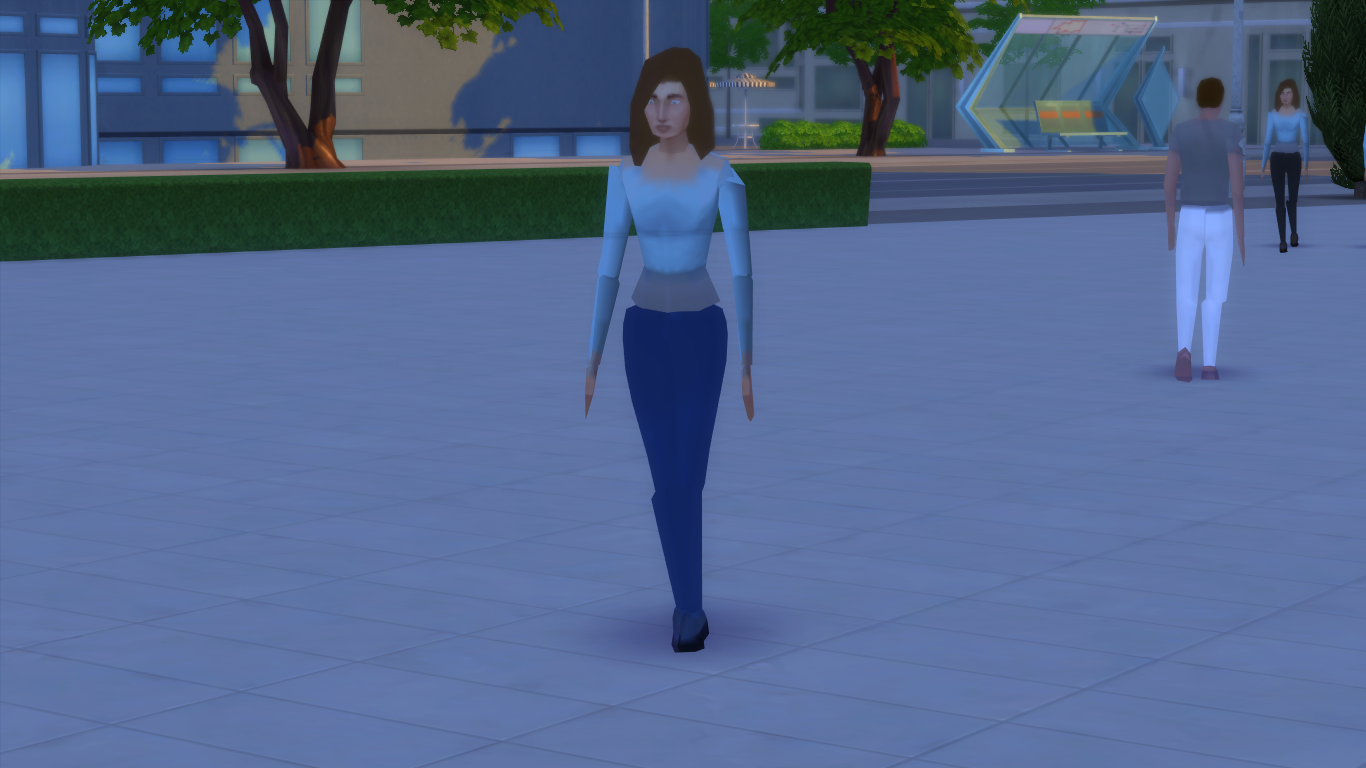 Sometimes, though, it takes a little bit of player manipulation to create the best bloopers, such as using the resize cheat. Sometimes the cheat can be useful to turn small TVs into big TVs, or sizing down a rug so it can fit in your bathroom. But why stop there when you can create something ridiculous, like the world's largest toddler potty?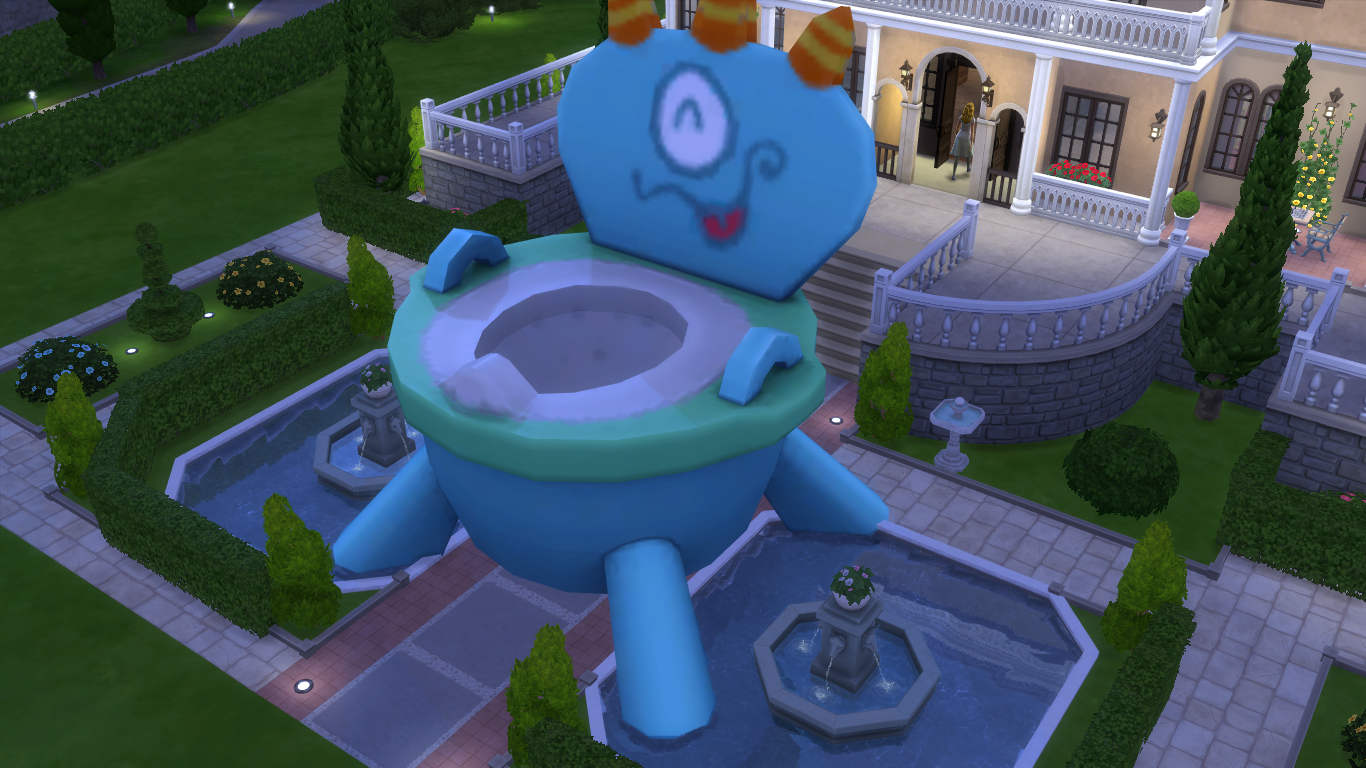 That cheat could be used for some pretty extraordinary things, but nothing beats the "Set as Head" cheat!
Let's just say that I never realized until now how much I have wanted my sim to have a piano on his head, payed by another sim with a chair on her head, sat upon by yet another sim with a sink on her head…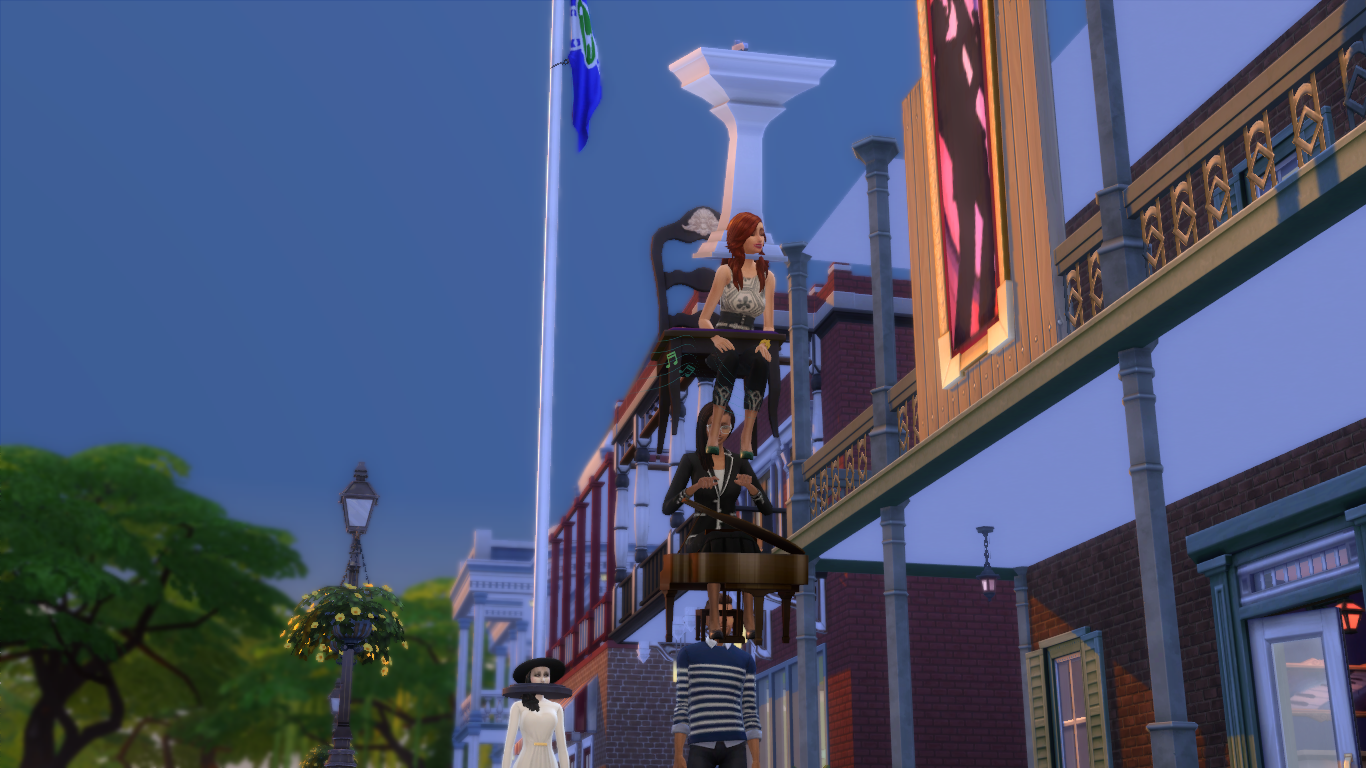 These are just a few of the many "bloopers" that you can find in The Sims 4. What wacky things have you found in your game?