Earlier this evening, the official gallery profile for Maxis (MaxisCreator_01) was changed to SimGuruMaxis. This change is not yet displaying on their profile page, but if you search the gallery for their old EA Account ID, it will bring up SimGuruMaxis in the search bar.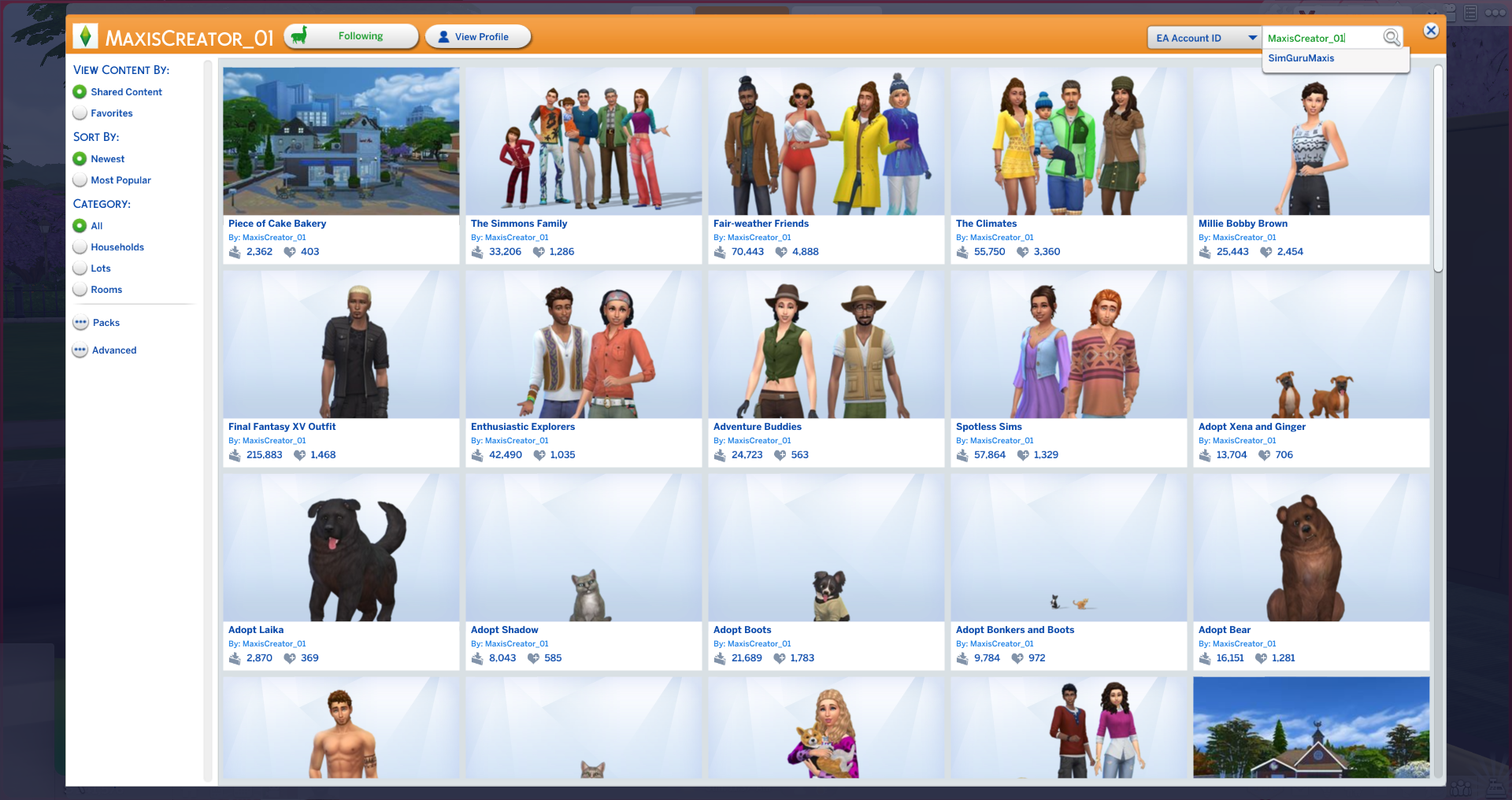 This new name is not yet reflecting on their profile, so until they officially change the name, you should continue to search MaxisCreator_01 and press enter. Selecting SimGuruMaxis from the predictive search will return an empty profile until it is changed.
Fellow simmer davimachaado was able to grab a screenshot of the changes earlier today, showing that SimGuruMaxis was displayed as the profile name. It is unclear when The Sims team will officially switch names, but here's a heads up that a change is coming.
❗ NOTE: The profile name change is visible to some players depending on their region, but the creations themselves are still tagged as MaxisCreator_01.