Polish fansite Dot Sim has shared an image of the Del Sol Valley world map from The Sims 4 Get Famous. There are a total of three neighborhoods in the world (Mirage Park, Starlight Boulevard and The Pinnacles), and an additional fourth lot which is hidden. The hidden lot contains the studio lot for Sims in the Acting Career.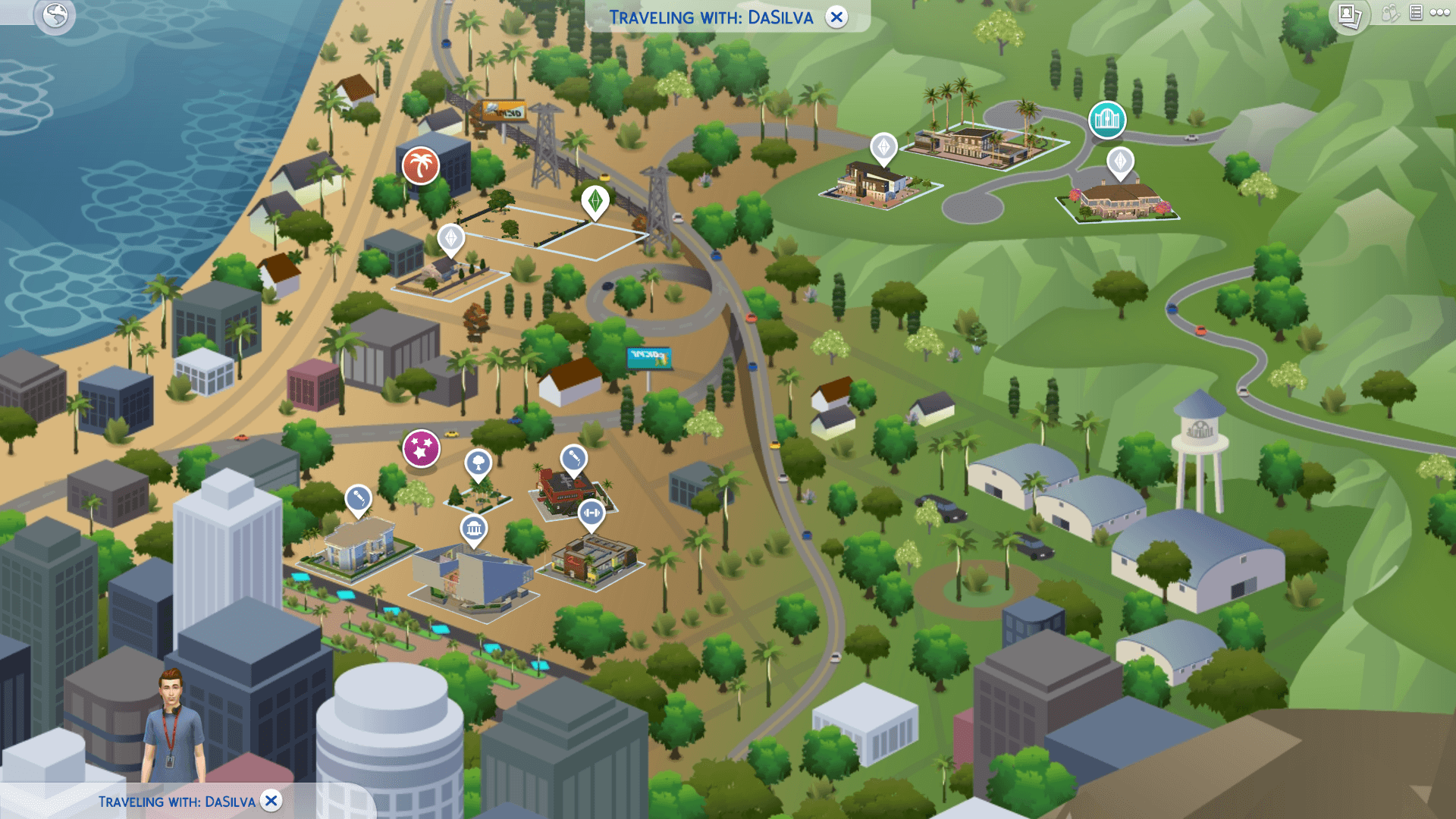 Mirage Park – With reasonably priced homes and so close to downtown, Mirage Park is the perfect place for an up and coming star to to start their rise to fame.

The Pinnacles – Fit for the rich and famous. The Pinnacles boast the most expensive homes in all of Del Sol Valley. If you want to live here, you need to make it big.

Starlight Boulevard – When it comes to night life Starlight Boulevard can not be beat. Where only the most famous Sims have access to the most exclusive night club in town. It is where the who's who of the industry come to show off.
DotSim has also provided us with a screenshot of Del Sol Valley's World Icon.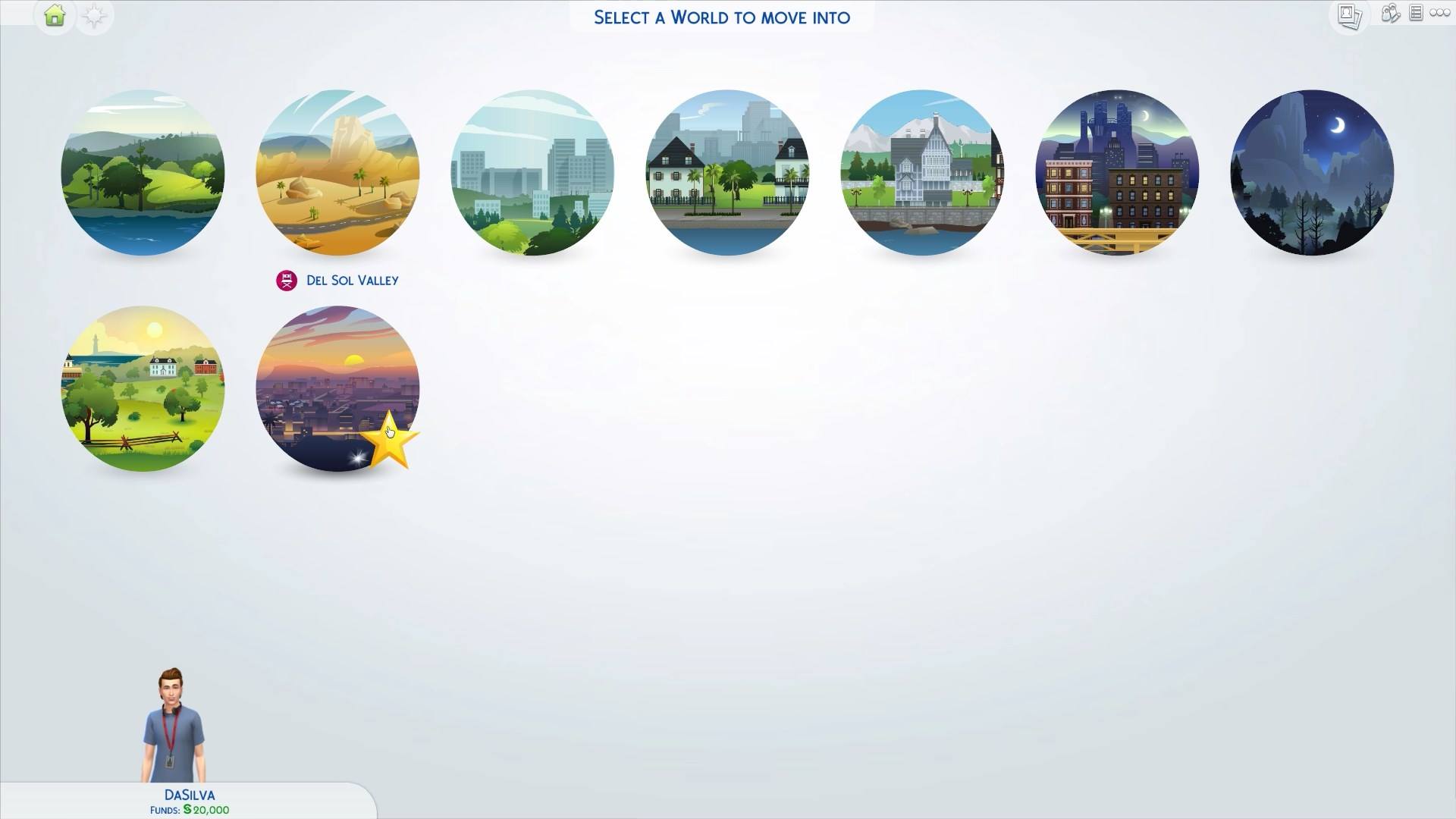 In addition to that, Aveline Sims has shared the lot sizes for each of the available lots.