The world of Del Sol Valley may be a bit smaller than we expected, but there are still plenty of stories I'm looking forward to telling with upcoming Get Famous EP. Looking for something beyond the three default households to play? Why not try one of these ideas?
1. The Single Mom
Divorced and raising two small children, Jo is struggling to make ends meet. One day she has a book idea about a young boy that discovers he has magical powers. Will she become an internationally renowned author or will novel writing be a complete failure?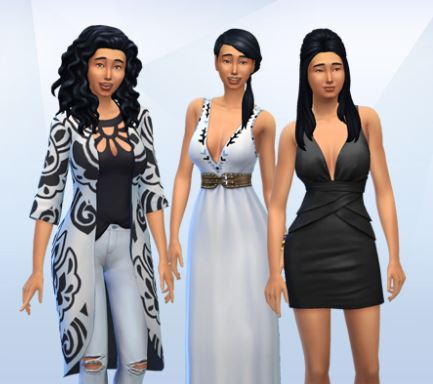 2. The Sisters
Three sisters, Cara, Clarke and Cate, have pooled their resources to open an upscale clothing boutique. But fashion isn't the only thing these ambitious siblings are interested in. They want to do it all and the world is starting to pay attention. Will their rising celebrity status bring them closer together or tear them apart?
3. The Ex Child Star
Travis got a taste of fame at a young age and he would do anything to hold on his celebrity status. However, his lavish lifestyle is draining his finances faster than he can find new work. Can he recover from a series of bad life choices? Or maybe he can find joy in living a life outside of the spotlight.
4. The Singer-Songwriter
With a guitar and a dream, Jordan has moved to Del Sol Valley to make it in the music industry. To her surprise her music is a hit! Yet despite her success, the press only seem to be interested in who she is dating this week.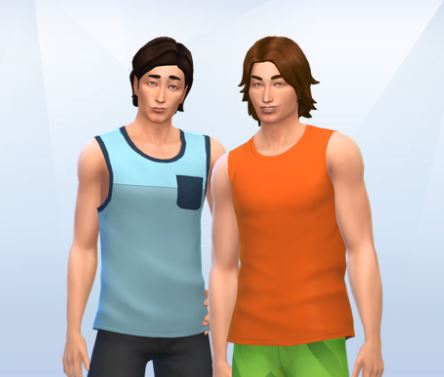 5. The Pranksters
Brothers, Dylan and Luke, grew up in Oasis Springs and were known for being the class clowns in school. When they started gaining followers on Simstagram they discovered they could make money sharing their pranks on social media. Now they've moved to Del Sol Valley to take their fame to the next level. What is next for these two brothers? Will they sign lucrative brand deals? Become successful actors? Or will their pranks go to far and their negative reputation force them to leave town?
I hope you found some inspiration for your Get Famous households. What stories are you excited to tell? Will your sims strive for fame or infamy? Let me know in the comments below!