Hey guys, TwistedMexi here! SimsVIP has kindly invited me to do an article here.
So if we're being honest, patreon is great for updates but not so much for maintaining and searching a collection of downloads. It's pretty hard to find the older posts. For that reason, I've created a dedicated website for all of my cheats and mods. I'm still adding some of the more obscure cheats currently but once I'm caught up, I've designed the site in a way that will let me add every new cheat almost immediately – and I mean every cheat.
In addition, I've added a feature that will tell you exactly which cheats require my AllCheats mod in order to function.
The cheats are setup so that players can quickly find the exact cheat command they're looking for using a searchable table.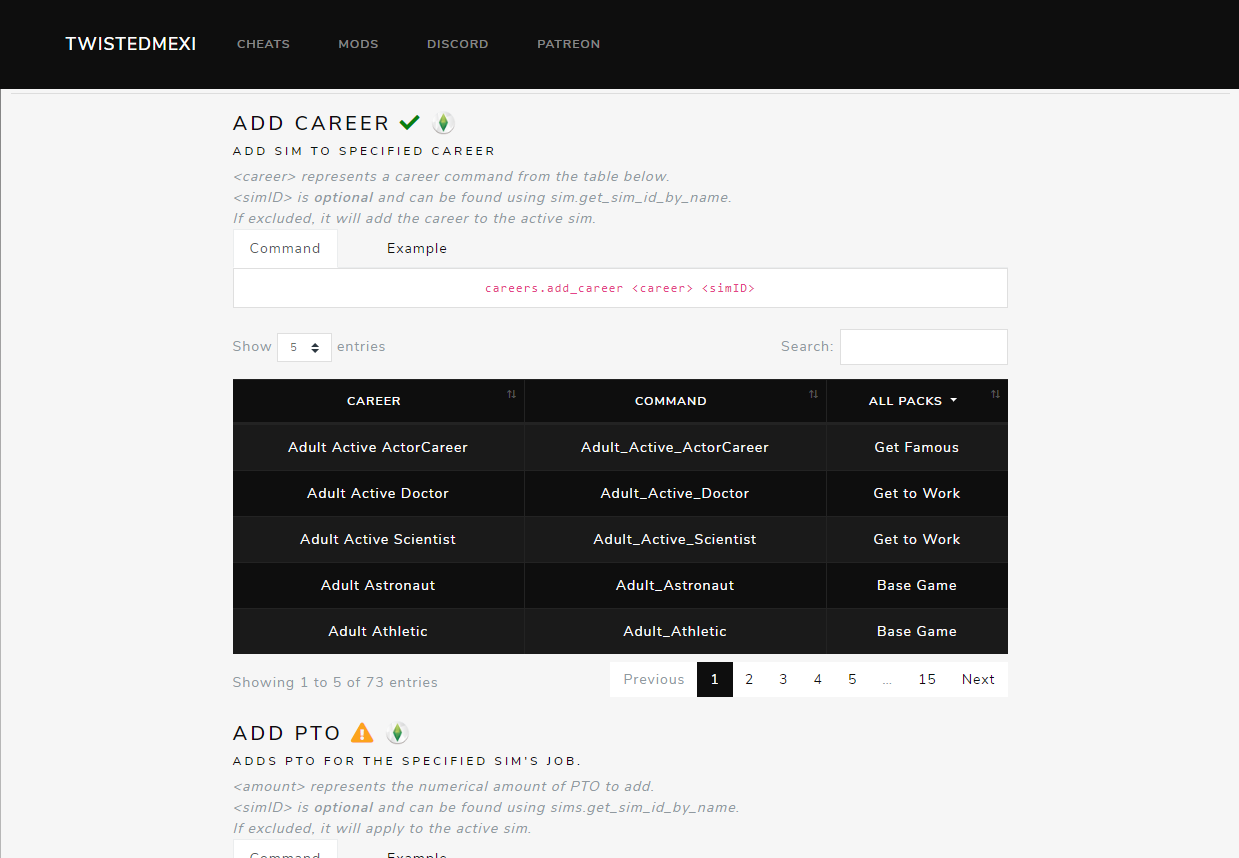 If you notice any issues or have any suggestions let me know. The ol' reddit cheat wiki isn't going anywhere but the new site is the official location for all my cheats now.
Check it out at TwistedMexi.com