Today's Sims 4 Game Patch has added a new feature to the game and a smaller version of an already existing buy mode item. Once you update your game you can choose a special name for your CowPlant and find the "The Super Subtle Saucer Light" in buy mode.
You can now name your cowplant! Because cowplants are a member of the family, too. The kind that eats other family members, but that doesn't mean we love them any less.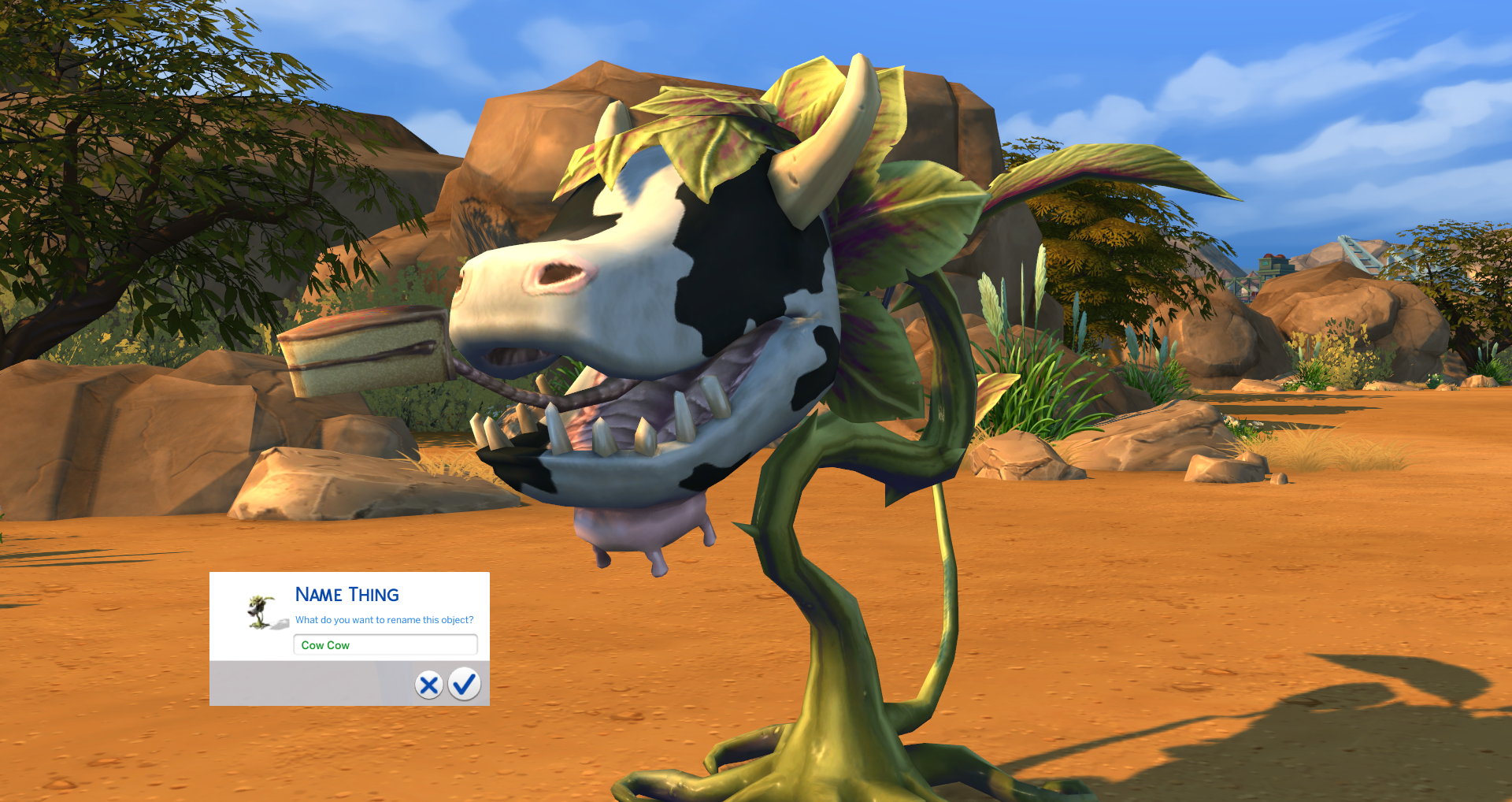 The popular Base Game inset ceiling light, The Subtle Saucer Light, now comes in a smaller version, The Super Subtle Saucer Light. This is something builders and machinima makers have asked for and we're happy to deliver. We've also lowered the price to a mere 50 Simoleons to make these more accessible when building starter homes.