Right before a new expansion pack is released for The Sims 4, a game update provides a new feature for the game's build mode. We got basements right before Get to Work, new roof options for Cats & Dogs and free placement for windows and doors with Eco Lifestyle last June, to name a few. With the announcement for The Sims 4 Snowy Retreat Expansion Pack, simmers already know what to expect from the next patch: Customizable platforms.
That means that for the first time in six years, players will be able to have different heights of floor in the same room. We still don't have much information about how this tool will work, but we can see a few examples in the announcement trailer. On one of the scenes, we see a couple sims showering (with their swimsuits on, which is also new). They're on a raised platform from the regular floor height.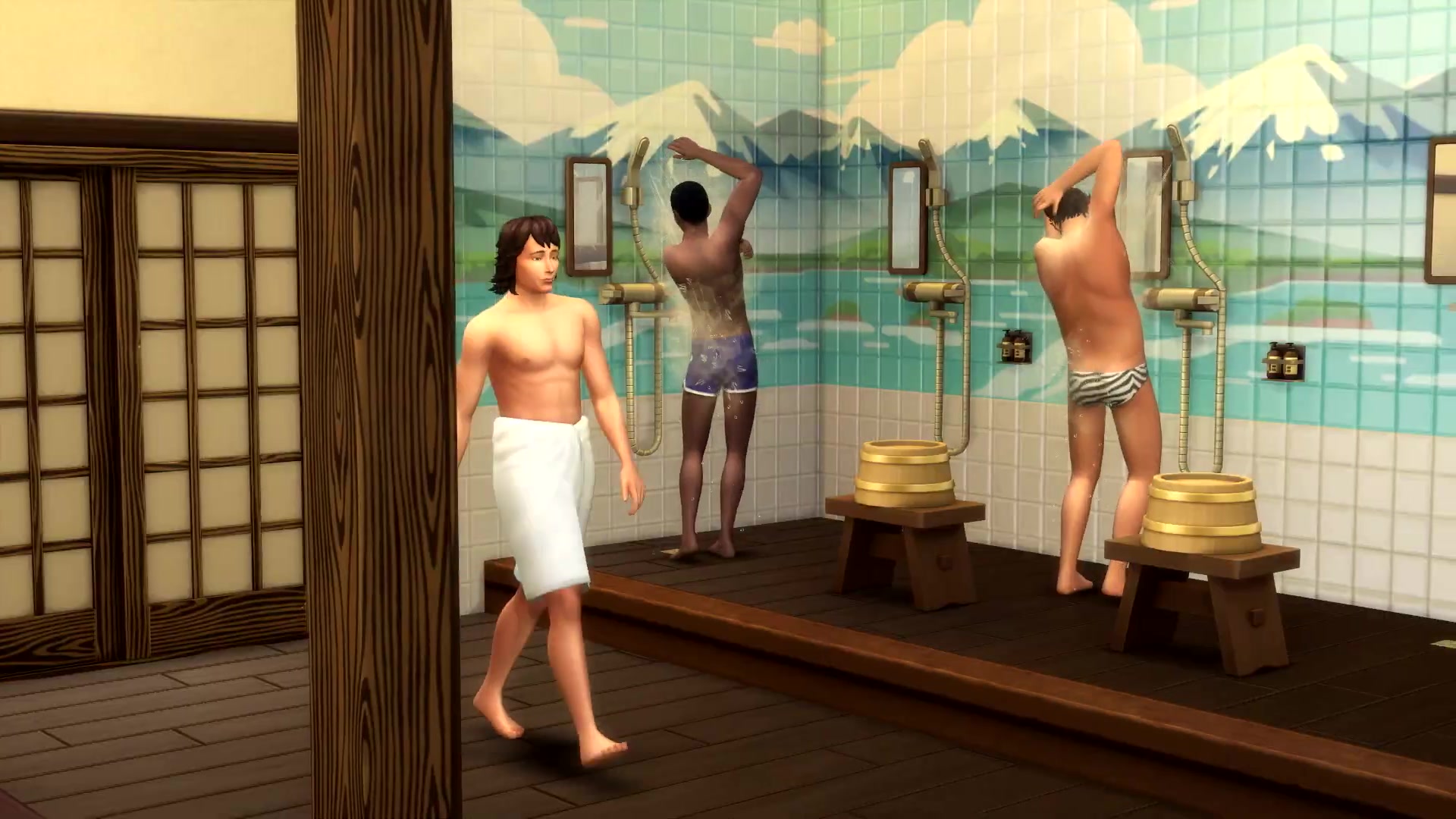 Now this other screenshot shows what sims to be three different levels: There's the door level, then the chairs and radiator are one step above, and then there's the fireplace on what seems to be another platform.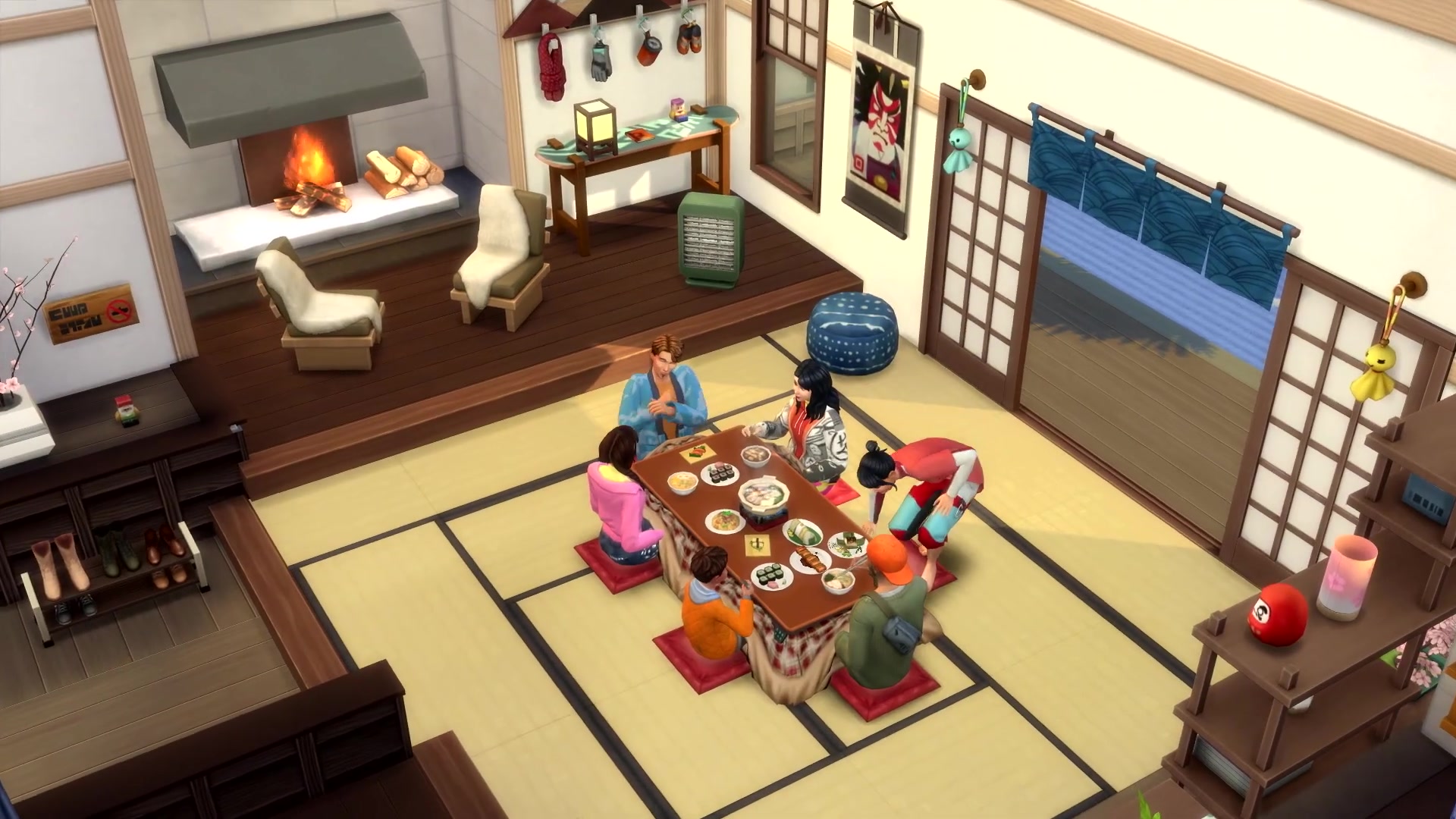 Comparing both images, it seems like they show different heights of platforms, but we still can't be sure of what options this feature will have. It seems though like we'll only be able to build raised platforms from the ground up, not proper sunken rooms, which to this day are only possible to be built through tricks in build mode.
The next patch is expected for November 10th, bringing this feature as well as corrections for the blotched skin tones.