During today's "Inside Maxis" stream, Gurus previewed various new assets that dropped in today's Sims 4 Game Patch. During their preview, they "accidentally" revealed brand new color swatches for hairstyles and a 4th Trait Slot in Create-a-Sim.
In the stream images above, you can clearly see that additional colors are present in their version of the game, along with a 4th trait slot that was on the bottom side of the Sim's aspiration selector. In the images below you can see a comparison of current hair colors and trait slots in the stream versus what is currently in the game.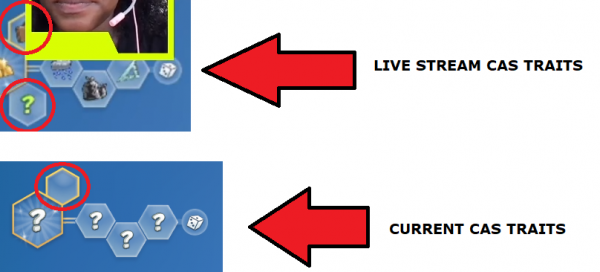 SimGurus did not talk about these two features during the "Sims 411" segment, so it's not clear when (or if) these new options would be coming to the game.