The Sims team has officially announced a wave of new Sims 4 content! The new content will be released starting May and run through July. The following content will be coming to The Sims 4 over the next three (3) months:
New Courtyard Oasis Kit Pack
Game Pack that includes a new Career
Pride Virtual Block Party
Sims Event of the Summer
Three (3) Base Game Updates
New Expansion Pack that let's you "Bond w/Nature"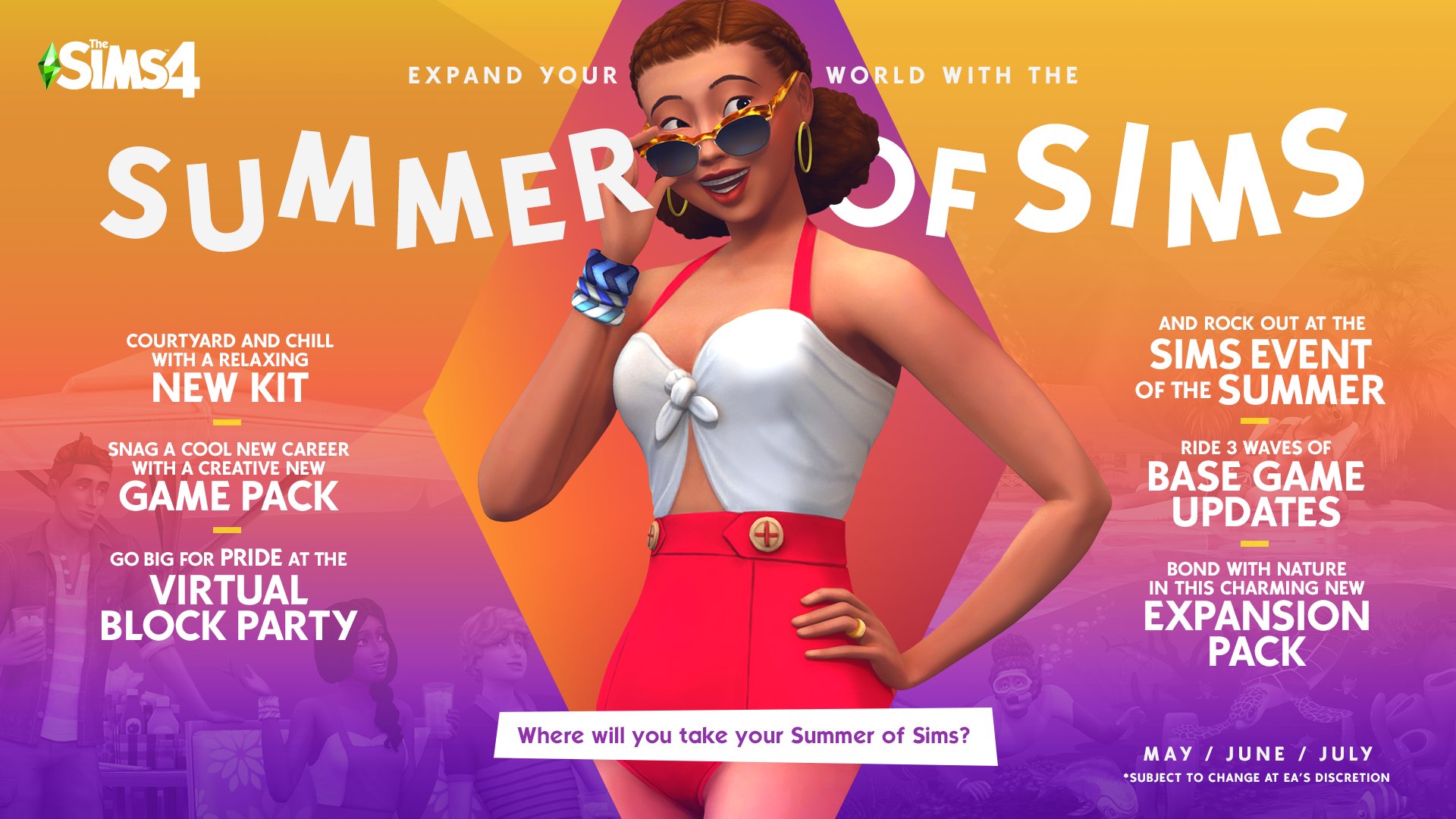 To kick off this Summer of Sims, Gurus will be hosting another Inside Maxis stream on May 18th, 2021 at 11am Pacific. We will be bringing you updates live from the stream!