The Sims team has officially announced "Sims Delivery Express" (aka: SDX), a new "sister companion" content delivery system that will deliver smaller content to the game without the need to update your game through a full game patch.
Gurus showed off the below image of a freezer bunny gift box. It is assumed this icon will pop up when a new SDX delivery is available.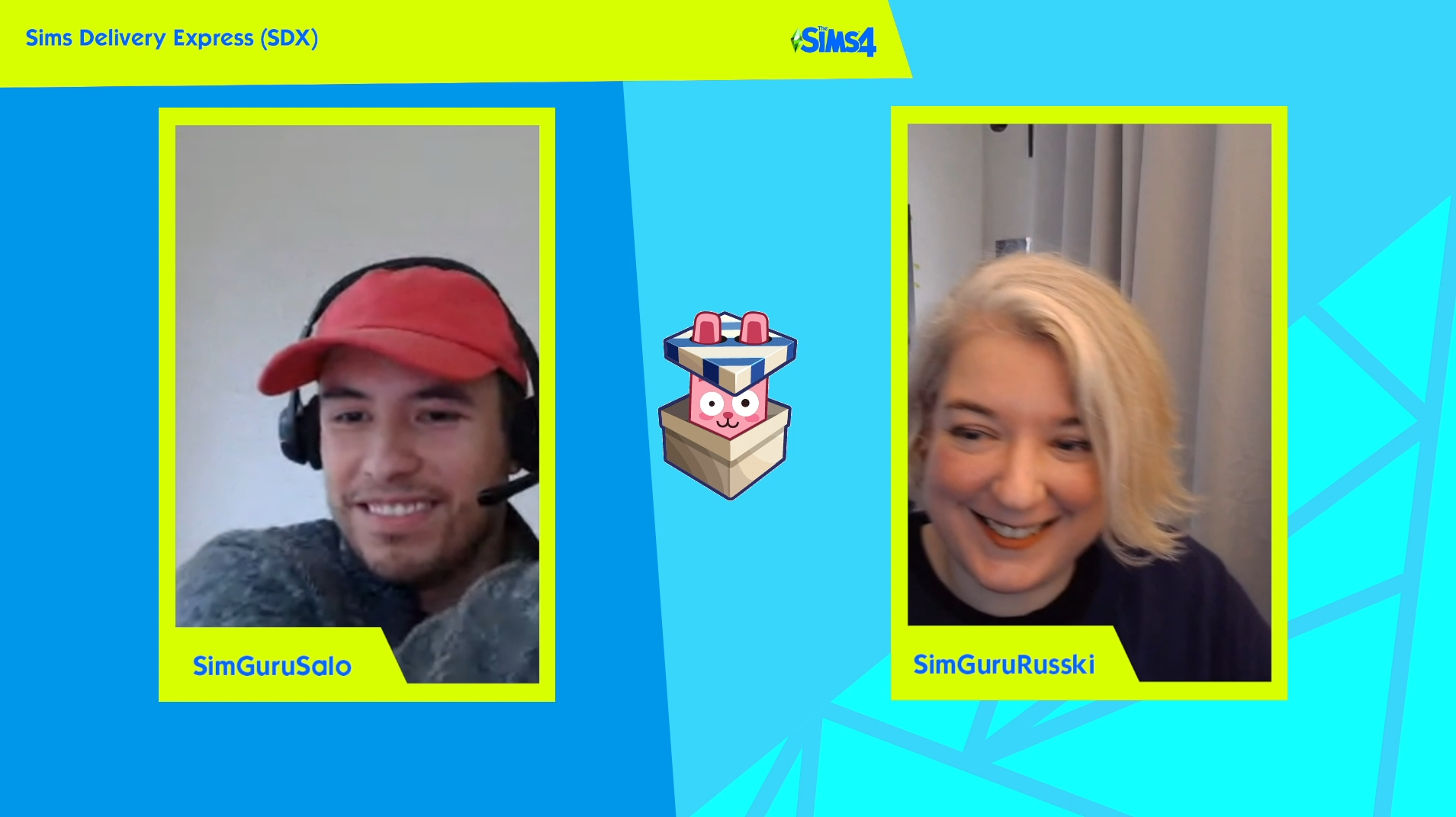 This system will check for content updates when you launch the game, and if new content items are available for download, it will install the content right in game. Unlike the Origin updates that we've come to know, this delivery method will notify you that new content is available once you launch the game. A simple restart after download will be required.
To be clear, Gurus stated that this system will only deliver smaller items like a CAS asset or a build/buy item, or other smaller updates. It is confirmed that this delivery system will not deliver large updates, bug fixes, worlds, or major content like expansions.
All content that is released through this new method will be FREE content, and unless it is something that is "limited time" in nature, they will eventually add the items into the game in future updates. This means if you missed out on the SDX delivery, you will have the item delivered via Origin Game Patch later on. This delivery method should not impact mods or custom content or require them to be disabled.
SDX will be released in a future update (not the one coming next week) and they will show off a sneak peek during the next Inside Maxis stream. SDX will be available on all platforms (PC/Mac/Console), but Gurus did urge console players to link their console account to their EA Account to be ready for the launch of this system.