Electronic Arts and The Sims 4 have announced a new "Find Yourselves" brand campaign for The Sims 4 in collaboration with American singer-songwriter and YouTuber mxmtoon.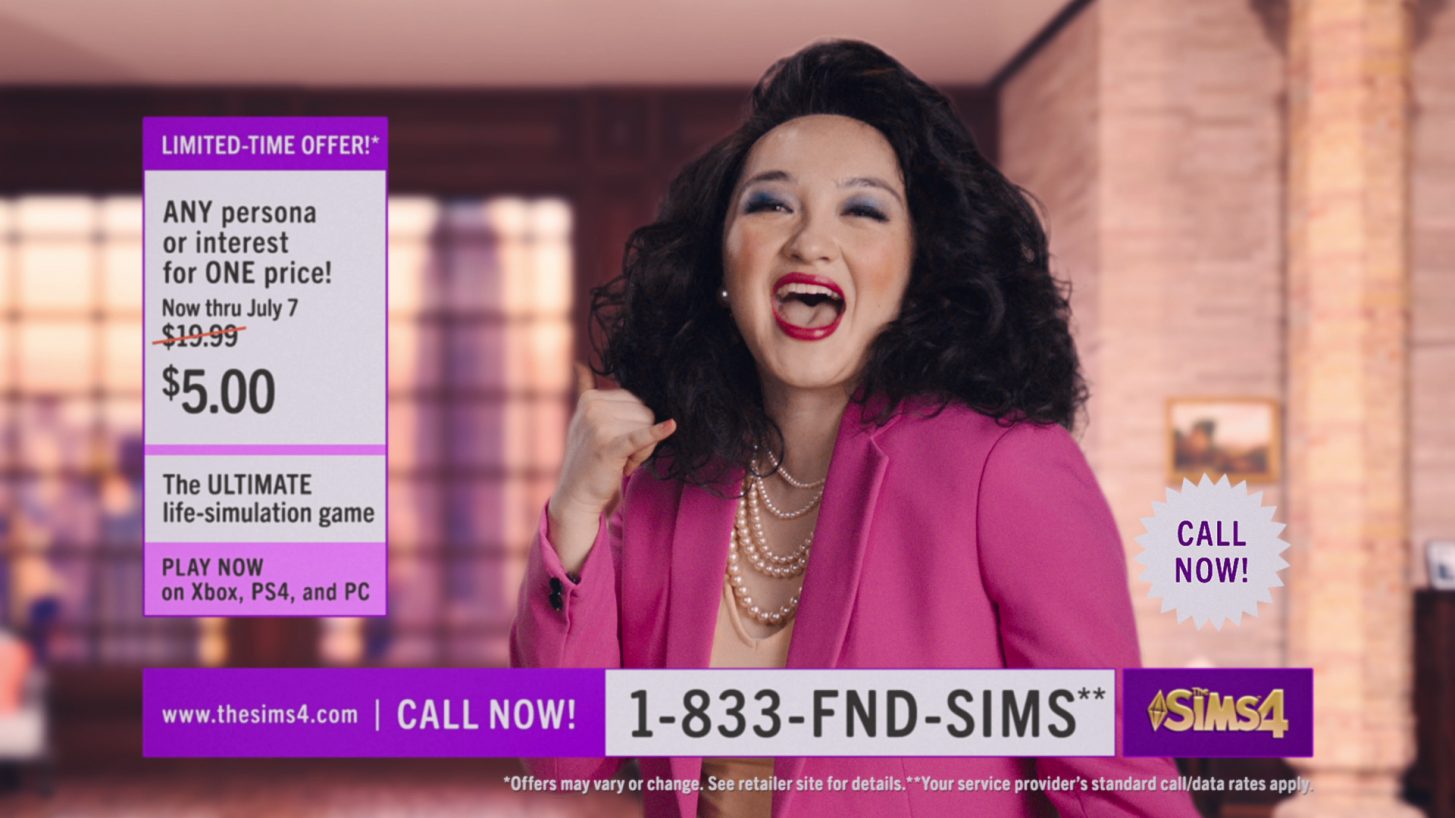 In addition to the brand new promotional landing page for this campaign, Maxis has also released an official blog interview with mxmtoon, and have scheduled a live stream set for June 24th, 2022 at 9am Pacific. Check out the blog below!
Our players make The Sims every day. They play to express their individualities, interests and aspirations. They inspire us to keep innovating and improving. They're creators in every sense of the word. 

For The Sims™ 4's latest brand campaign, we teamed up with inspiring musician, songwriter, and streaming sensation mxmtoon to encourage players to discover what happens when day turns to night, and they're able to transform into new and exciting versions of themselves. In the new campaign, inspired by nighttime ads and infomercials of the 90s that aired during the wee hours, players will meet the many versions of mxmtoon that can be seen after the sun goes down.

At the age of 21, mxmtoon embodies what it means to explore all the different sides of oneself. From a cartoon artist, to a hopeful architecture student, to a world-renowned singer-songwriter, mxmtoon is a real life embodiment of what The Sims hopes to motivate people to do in the game everyday.

Mxmtoon first paired with The Sims in December 2019 to record her electrifying dance party song Prom Dress in Simlish, which can be found in-game on the Alternative radio station. Now, mxmtoon is the next focus of our You Make The Sims series as she explores different sides of herself within The Sims. We chatted with mxmtoon to learn more about her experiences as a Simmer.

The Sims is a place where you can imagine your future and test things out. So, tell us… if you could be a painter, a ghost or a gym bro, which one would you be?

Definitely a gym bro. It's the polar opposite of what I am in real life, so why not be it in The Sims!

As a singer-songwriter, tell us a fun story of when you discovered you first wanted to be a musician?

I don't think I ever even dared to dream of being a musician, but one of the first moments I realized I really loved singing was when I joined my fifth grade band and had to perform "Eye of The Tiger."

We hear you are a Simmer! What have you learned about the many different sides of yourself within The Sims?

I love The Sims! I've learned that I love design, creating a Sims house is one of my favorite activities, and I could just sit for hours creating an incredibly sick home that I could probably never live in IRL.

What are your favorite ways to express yourself through playing? Are you a builder, a stylist or a storyteller? 

Definitely a builder. I love stylizing my Sims characters, but I think I find a lot of enjoyment in customizing my house. I've probably built over 100 different houses in The Sims.

Any crazy Sims memories you want to share?

The craziest moment I've probably had in recent memory wasn't all that insane, but I didn't realize you could romance the Grim Reaper with a couple cheats… safe to say we are married now.

Thank you for taking the time to speak with us. To conclude, what color Plumbob would we find over your head right now?

Yellow probably… I kinda need to pee.

To hear all of the many different sides of mxmtoon, act now and call now at 1-833-FND-SIMS. Your service provider's standard call/data rates apply.

Players can share their many selves on Twitter, Instagram, and TikTok through the hashtag #findyourselves. To learn more about the new brand campaign, follow @TheSims on TikTok, Twitter, Instagram, like The Sims on Facebook, and visit https://www.ea.com/games/the-sims/the-sims-4/find-yourselves.