During today's Behind The Sims Summit Steam, Lindsay Pearson announced that the next iteration of The Sims is in development and will continue to be developed for many more years. They gave a sneak peek at the development of the game, which they are currently calling The Sims "Project Rene".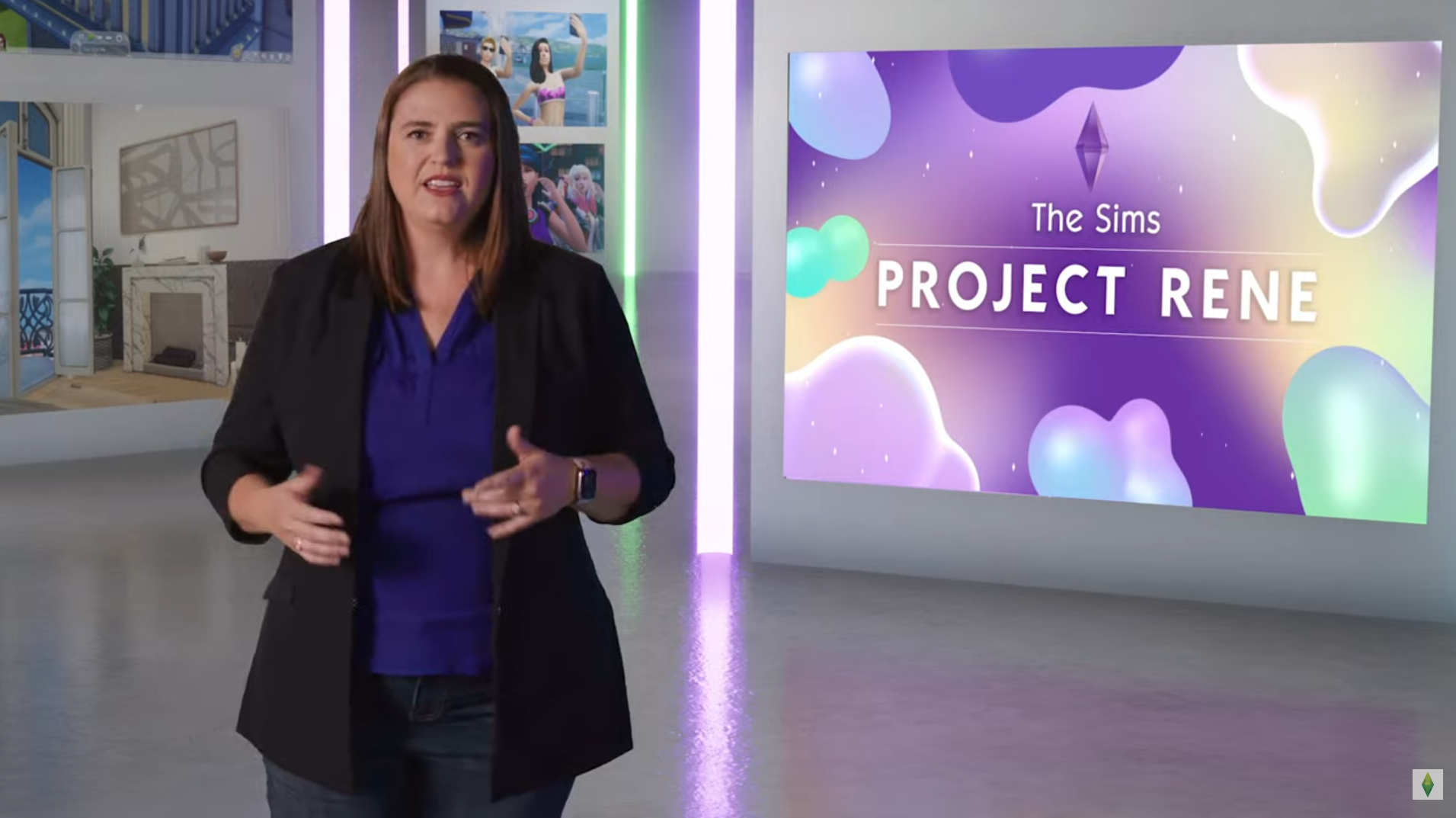 Lyndsay Pearson gave a brief overview of this very early software, and below is a transcript of what she said, along with snippets from the stream. If you would like to watch it directly in the stream replay, click here.
We have a growing team focused on this game, working alongside The Sims 4 and mobile teams. We want to share this with you earlier than ever before because we want you to be a part of our development journey. Exploring different ways to play The Sims requires us to commit to different ways of building it.

Today marks the start of our journey over the next few years. Our working title for this next generation is Project Rene. Now we chose Project Rene because it is reminiscent of words like renewal, renaissance, rebirth, and it represents our renewed commitment to The Sims. We're ushering in a new future for The Sims with a new game experience and more.

I want to give you all a very early behind the scenes look at what we're testing and exploring. Again, this is very early and a few aspects of what Project Rene will grow to be.

We start with our creative tools, a key part of our Sims DNA. We're experimenting with what's worked and where we can push further to offer more flexibility than ever before. We begin with the ability to not only change the patterns and colors, but also the shapes of the objects that you'll be using when you build and decorate in game.

For years we've seen the power of the community coming together and sharing the cool things you can do with your friends. Whether you've used the gallery or shared your creations elsewhere, being able to share each other's work has been a long standing tradition. With Project Rene, we want to make it easier to work together and share. You can choose to play or create by yourself, or with your close friends. It's your choice. No matter who you may want to play with, we want you to be able to play wherever you want. So this is demonstrating an early technology test of how you can play this game across supported devices of your choosing. Same experience, different screen.

Now this is just a small taste of what Project Rene and the team is working on alongside The Sims 4 and mobile teams. Over the next couple of years we will continue sharing updates with all of you on Project Rene. In progress work, explorations, sneak peeks, and behind the scenes content. We will also start to open up early access to Project Rene software to small groups over time.