The Sims 4 producer Dave Miotke, aka SimGuruNinja, shared a brand new screenshot of the next expansion pack, Growing Together. See his tweet below.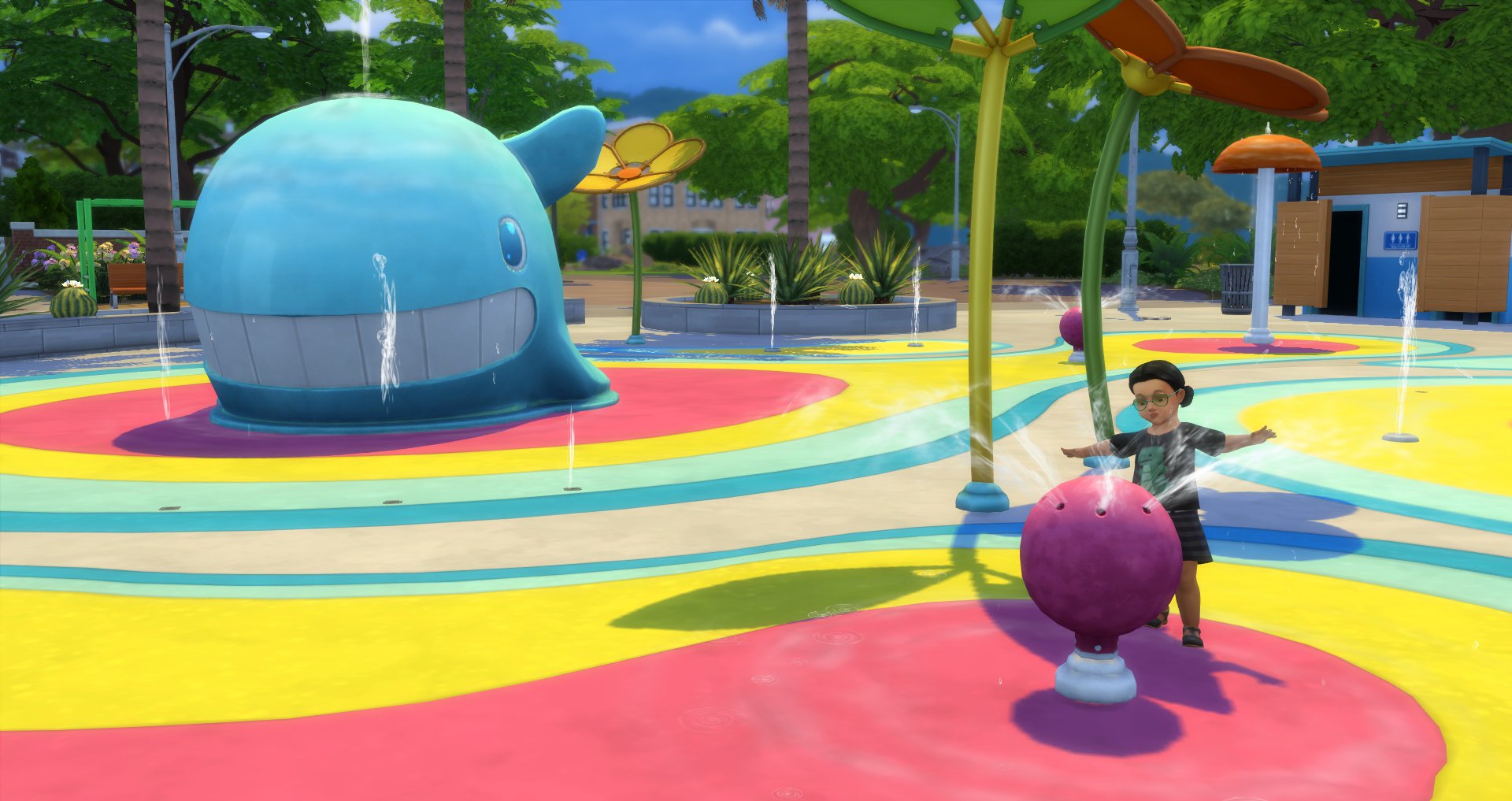 It is safe to assume this is the "Whalebert's public splash pad play area" mentioned in the Community Blog. We can see a new public restroom and new CAS items, as well as the splash pads.
SimGurus have been quiet about Growing Together and have confirmed they can't share much before the official livestream on March 3rd. The expansion pack will then be released about two weeks after the event, on March 16th.
— Dave Miotke (@SimGuruNinja) February 11, 2023