EA App has shared images from all items – both Create a Sim and Build/Buy – for the upcoming The Sims 4 expansion pack, Horse Ranch.
This was first reported on Twitter by @SimMatically. The leak shows there are 148 CAS items (across different ages and, in this case, species) and 199 BB items.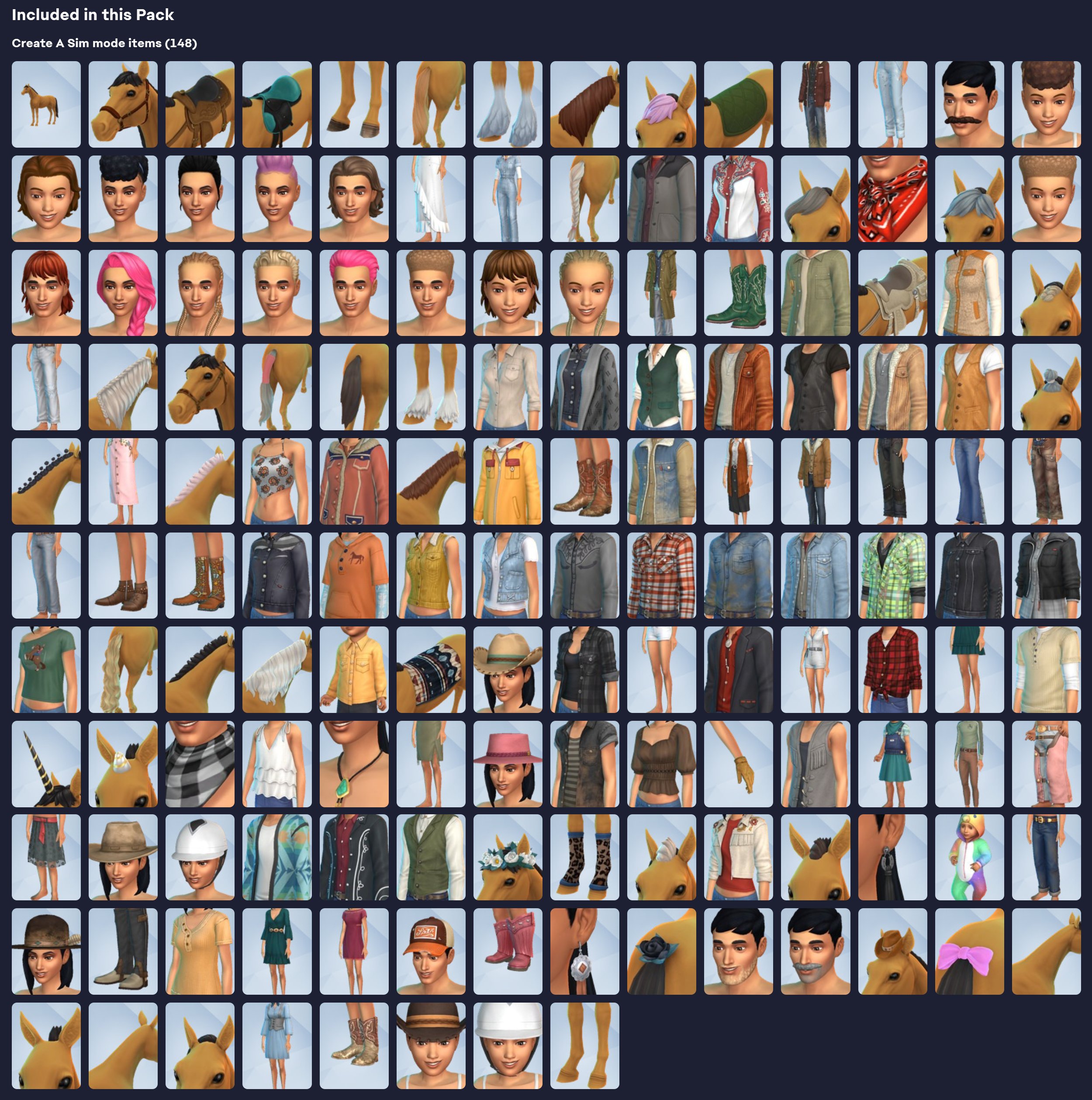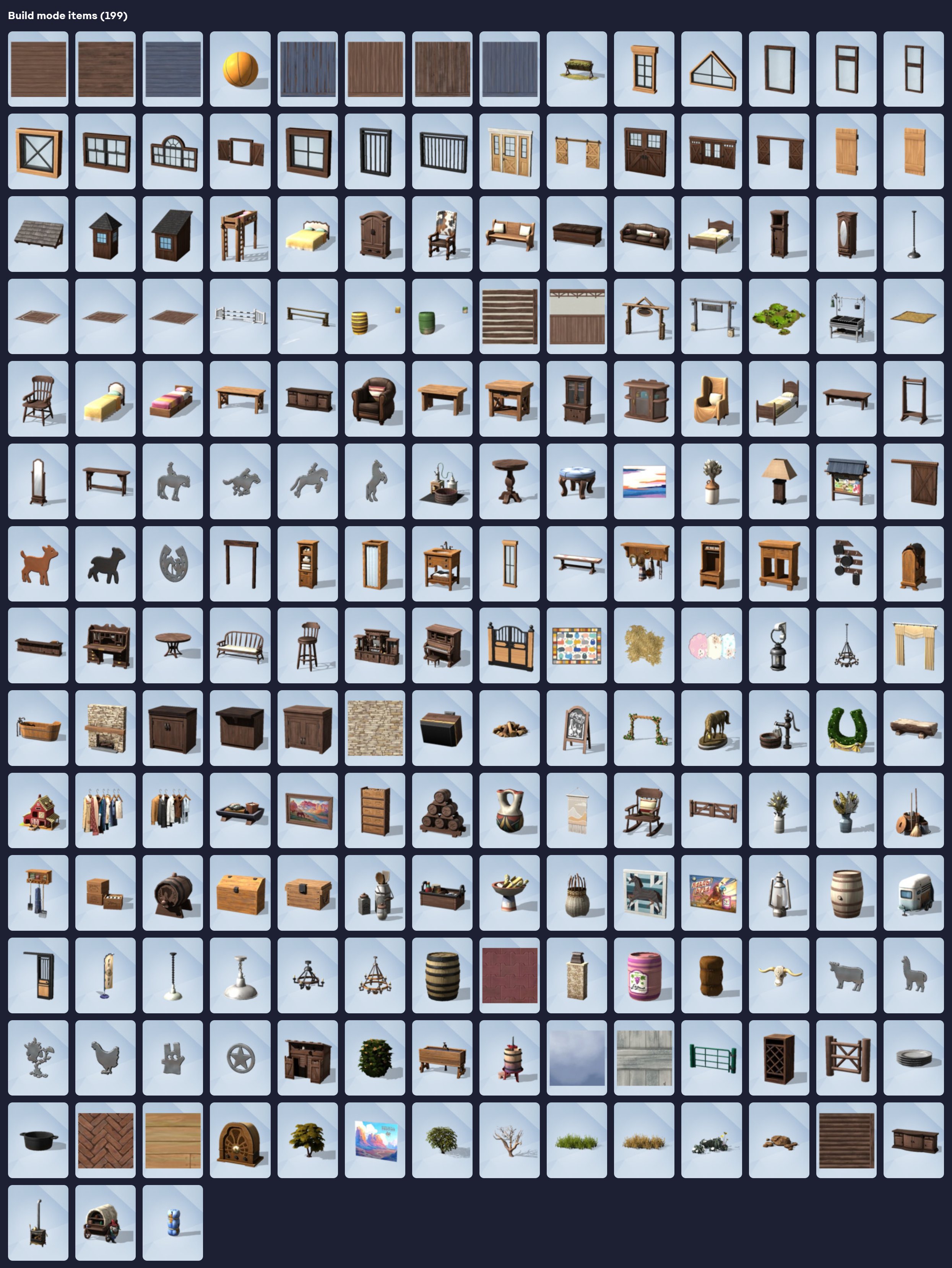 The Sims 4 Horse Ranch is set to be released on July 20th.