During today's Behind the Sims episode, a segment gave simmers a peek into the development of The Sims 4 Horse Ranch, the game's upcoming expansion pack. During the presentation, a video shot in Create a Sim gave away 11 traits for horses.
They are:
Aggressive
Brave
Defiant
Energetic
Fearful
Free Spirit
Friendly
Independent
Intelligent
Mellow
Needy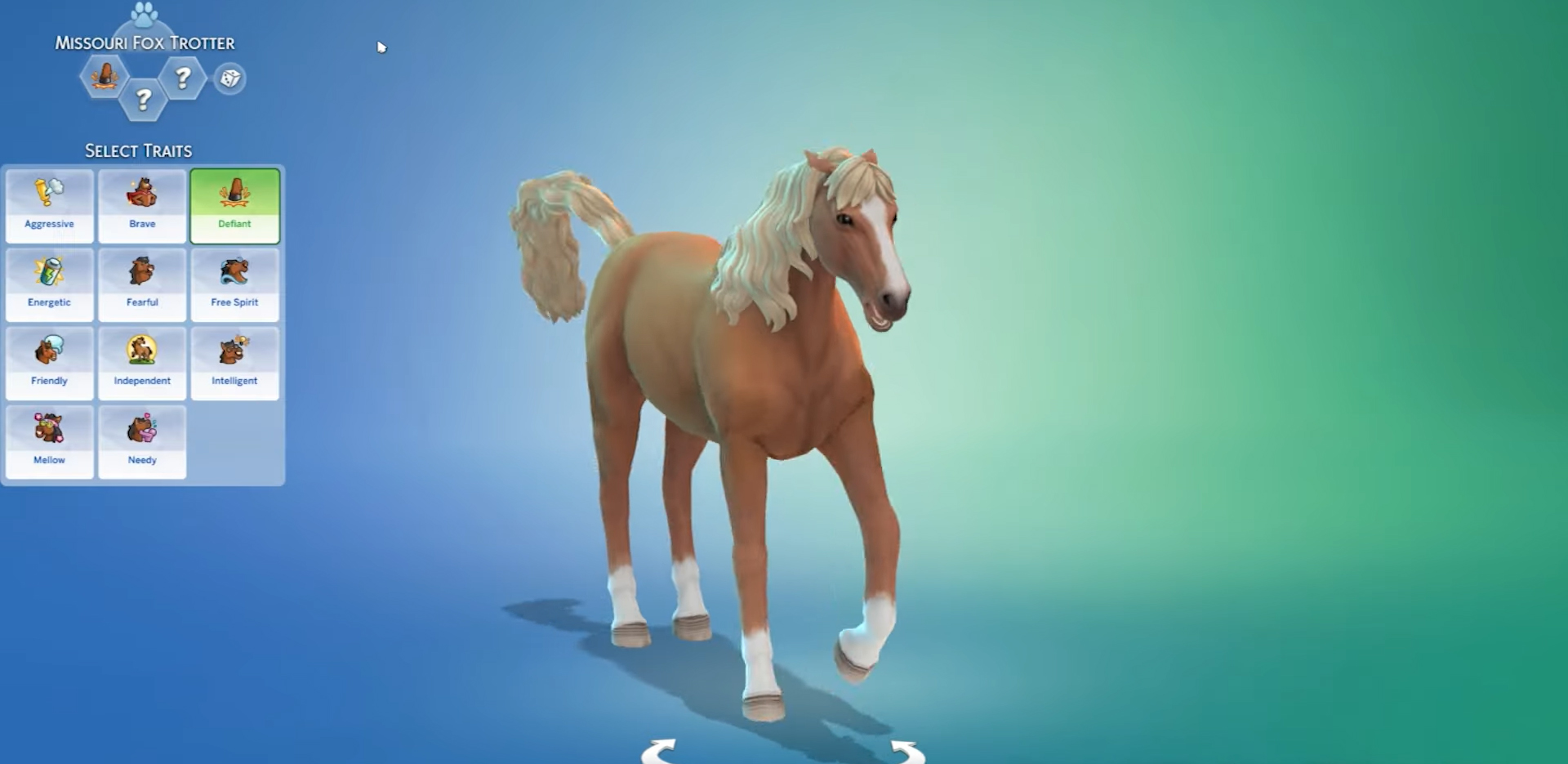 As a caption said in the video, the images showed the software in development and may not be exactly as the final product. But it's safe to assume that most of these traits, if not all, are coming in the new pack.
The Sims 4 Horse Ranch will be available on July 20th.