The entry period for this contest has ended! Check back December 7th for the winners! :!: These codes were generously donated by Seadramon & Gucio92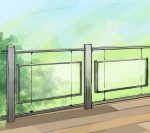 Freezer Bunny took over SimGuruShannon's Twitter, and posted a bunch of concept art from High End Loft! ... Petar over at Sim Hrvatska has completed the PDF's for High End Loft, Fast Lane, Outdoor Living & Sweet Treats! You can now download...