Audrina Ventura, resident Sim of SimsVIP.com needs your help! Ever since moving from Windenburg to Brindleton Bay, Audrina has made it her mission to help all the lost and neglected pets she could find. In the last several months, she has become the proud mother of 12 cats, 7 dogs, 3 gold fish, 2 turtles, and an old Macaw named Emmanuel.
It all started with a kitten named Zuzuni , whom she found shivering inside an abandoned Volkswagen one cold November morning. She took him home, cleaned him, fed him, and nursed him back to health. It was here she found the unconditional love of the animals and decided she would not rest until all the little pets of her world were loved.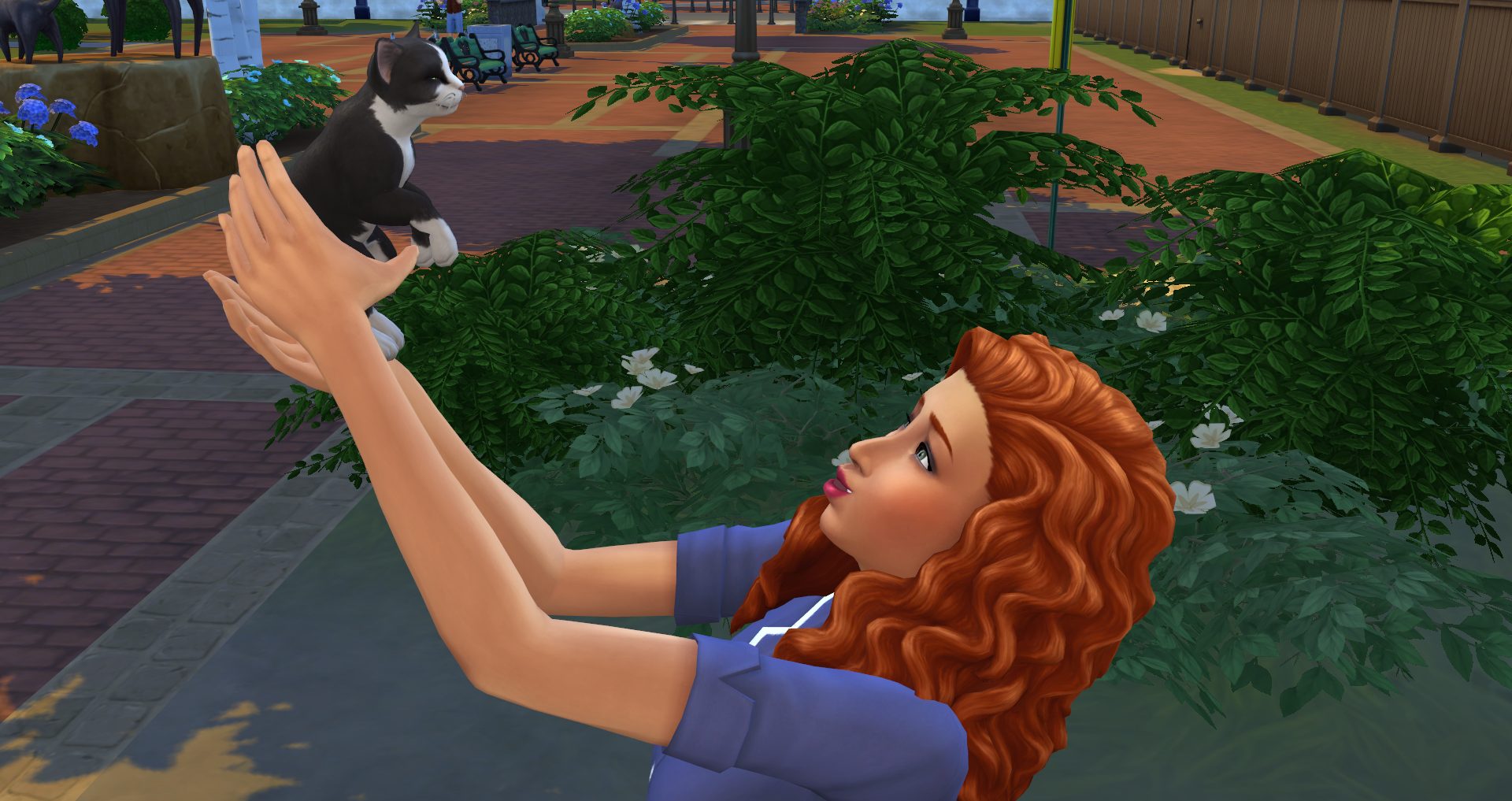 In addition to her pet loving duties, Audrina spends the balance of her time volunteering tirelessly for the fans of SimsVIP.com. Whether it be testing new game patches, changing clothes constantly, or heading out to explore new content, Audrina always gives it her best.
With that said, we want to be able to continue to provide all Simmers with quality guides, news, and all the entertainment they deserve. Any donations, whether big or small, will help ensure that SimsVIP can continue to fill your life with everything Sims. If you have a PayPal account, please click here to contribute to the site. After all, we couldn't do it without you. Just ask Audrina. 😉
On behalf of everyone here at SimsVIP, we thank you for the kindness and generosity over the years. Your support is ALWAYS greatly appreciated.