SimsVIP provides in depth, detailed game guides to the community. If our guides have helped you with your game and you want to support our work, use the links below to contribute to the site! Thank you for your continued support and dedication. 
The Sims 4 Cool Kitchen Stuff Game Guide
It is illegal to duplicate or copy this guide to other sites without prior authorization. Any unauthorized use of this guide will result in legal action.

Copyright ©2011-2018 SimsVIP – All rights reserved



Contributors: Alexis of SimsVIP


Special Thanks to IamKerri for the PDF's!


❗ To leave comments, suggestions and feedback, please see this post.
—————————————————————————————–
Table of Contents
Stuff Pack Information
—————————————————————————————–
Icon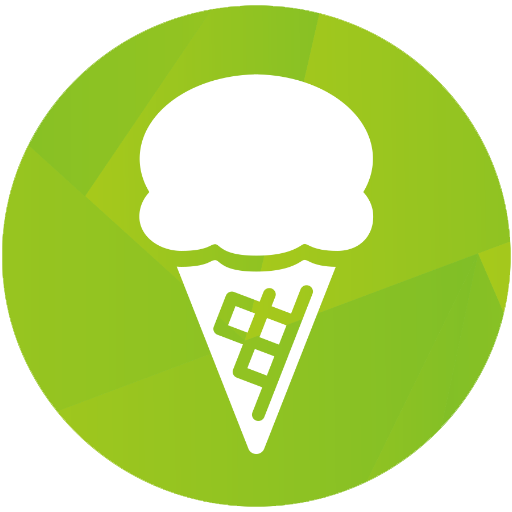 Game Cover
Game Summary
Transform your Sim's kitchens and add some modern flair with sleek, stainless steel appliances and new gourmet furnishings. Discover what surprising new flavors your Sims will create with the new ice cream maker! Plus, your Sims will look good enough to eat with new fashions and hairstyles.

—————————————————————————————–
Create A Sim Fashions

Female Adult/Teen/Elder – 5 Hairstyles, 7 Tops, 3 Bottoms, 1 Outfits, 1 Accessory

Male Adult/Teen/Elder – 2 Hairstyles, 8 Tops, 1 Bottom, 1 Outfit
Hairstyles/Accessories
Clothing
—————————————————————————————–
New Interactive Object
The Sims 4 Cool Kitchen Stuff includes a new interactive object: Ice Cream Machine. This object adds additional gameplay to the game, and includes 30 ice cream recipes, toppings, and garnishes. Some of the ice cream flavors even have special effects on your Sim when consumed.

❗ Completing the "Master Chef" Aspiration yields high quality ice cream that never spoils

❗ If you have the Get To Work Expansion, you can sell individual bowls and cones in your Retail Store.

❗ Sims will gain weight when eating too much ice cream.
Ice Cream is crafted in the ice cream machine, and will automatically be placed in your Sim's inventory. You can then place the ice cream carton onto any surface and enjoy the sweet goodness by grabbing a cone or bowl of ice cream. There are 6 servings per carton. Brain freeze and falling cones included.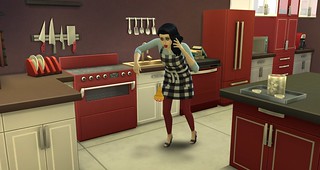 All ice cream flavors provide yummy moodlets for your Sims, but some flavors give Sims "a little extra". Side effects include, but are not limited to, PlantSim-ism, Increased Weight Loss, Dragon Breath, and Chills. Sims can even unlock a Mischievous interaction by eating the "Chilling Mocha" flavored ice cream.
Ice cream can be eaten as is straight from the container, or topped off with any of 18 toppings and garnish. Feel free to mix and match any of the following toppings/garnishes, with any of the following ice cream flavors, all by clicking the ice cream carton. Full list of toppings, garnish, and ice cream flavors below.
Toppings

Caramel Syrup
Whipped Cream
Sprinkles
Raspberry Sauce
Nuts
Coconut Shavings
Chocolate Sauce
Cherries

Garnish

Sprinkle Stick
Peppermint Sticks
Orange Slices
Nut Bar
Banana Slices
Cinnamon Sticks
Flowers
Mint Leaves
Waffle Pieces
Strawberries
| Icon | Flavor | Cooking Skill | Price | Special Effect |
| --- | --- | --- | --- | --- |
| | Vanilla | Level 1 | §5 | none |
| | Pistachio Gelato | Level 1 | §7 | none |
| | Chocolate Ice Cream | Level 1 | §6 | none |
| | Lemon Gelato | Level 2 | §10 | none |
| | Pure Perfection | Level 2 | §14 | none |
| | Orange Sorbet | Level 2 | §9 | none |
| | Weight of the World | Level 3 | §21 | Increases the speed of weight gain. Sims will plump up when more than 2 servings are consumed. |
| | Peach Yogurt | Level 3 | §13 | none |
| | Mint Chocolate Chip | Level 3 | §15 | none |
| | Bacio Gelato | Level 4 | §20 | none |
| | Cherry Ice Cream | Level 4 | §18 | none |
| | Taste of Diet | Level 4 | §27 | Increases the speed of weight loss. Sims will slim down when more than 2 servings are consumed. |
| | Strawberry | Level 5 | §22 | none |
| | Twin Roses | Level 5 | §33 | Temporarily gives Sims the Flirty Emotion. |
| | Liquorice Gelato | Level 5 | §24 | none |
| | Mango Sorbet | Level 6 | §25 | none |
| | Stracciatella Gelato | Level 6 | §26 | none |
| | Haunted Mint | Level 6 | §38 | Temporarily gives Sims the Inspired and/or Sad Emotions. |
| | Banana Yogurt | Level 7 | §28 | none |
| | Blue Moon | Level 7 | §29 | none |
| | Mental Upheaval | Level 7 | §42 | Temporarily gives different moodlets that change a Sim's emotions. |
| | Plant Matter | Level 8 | §47 | Temporarily turns a Sim into a PlantSim with Green Skin. |
| | Fruits of the Forest | Level 8 | §33 | none |
| | Butter Pecan | Level 8 | §31 | none |
| | Amarena Gelato | Level 9 | §34 | none |
| | Rainbow Sherbet | Level 9 | §36 | none |
| | Dragon's Breath | Level 9 | §51 | When consuming two or more servings, Sims will temporarily have "Dragon's Breath" and burp fire. |
| | Chilling Mocha | Level 10 | §56 | Temporarily chills Sims and turns them blue. Two or more servings will give Sims the "Ice Treat" moodlet that unlocks the "Chilling Touch" Mischief social on other Sims. |
| | Ricotta Stregata Gelato | Level 10 | §37 | none |
| | Neapolitan Ice Cream | Level 10 | §40 | none |
—————————————————————————————–
Build/Buy Mode Objects
—————————————————————————————–
Styled Rooms