*Sticky* Scroll down for latest updates!
Ready to party like it's 1999!? Want a chance to win some awesome prizes? Save the Date to celebrate with SimsVIP on our One Year Anniversary! The party starts March 17th, 2012 @ 12pm Central Standard Time! Click "Read More" for details!
Here are some of the awesome prizes we will be giving away!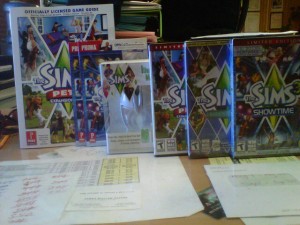 First and foremost, the staff of
SimsVIP
would like to thank all of our readers for the continued support over the last year! With over
2.1 Million
site visits and fan dedication, we are very excited to be celebrating our
One Year Anniversary
with you!
An extended thank you goes out to all the wonderful Fansites globally, that have befriended us and accepted us into their circle of love. 😉 Thank you!
—————————————————————————————————————————————-
  
Are you ready to partaaaaay?

When's The Party?
The party begins Saturday March 17th, 2012 @12 Noon Central Time (US), and will continue throughout the entire day!
Who's Invited?
Everyone around the world is welcome to participate and hang out with us! If you have any friends or family that love Sims, make sure you tell them to come too!
What are the prizes?
Prizes include Sims 3 Games, Prima Guides, Sims 3 Store Content, Sims 3 Worlds & EA Cash Cards!
How are we going to party?
There will be 12 whole hours of fun! From quizzes, to finding hidden clues throughout the website, there will be a new way to win every hour! We are not going to tell you how you will win, or what you need to do to win, until the contest begins.
❗

Rules

❗

Please make sure to be kind and cooperative during this awesome party. Any foul language or harassment of any kind towards others, will result in a perma ban

from the site. Everyone is going to participate, but not everyone is going to win. Don't be upset, just have fun!
Stay Updated!
To make it easier for you to see every news post, contest and giveaway, make sure to follow us on Twitter and Facebook!
What we need from you
Some of the awesome prizes we are giving away, will require us to contact you directly via email. When you are commenting and participating on the site, please make sure to use a valid email in the info box. This will be the only way for us to contact you with your prize details.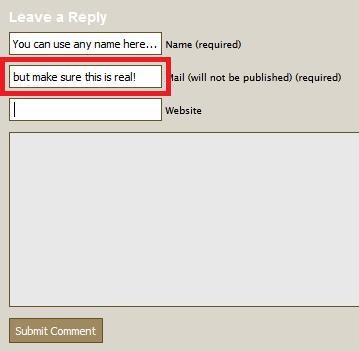 If you do not use a valid email and we are not able to contact you, the prize will go to the next participant. To make it easier for you, go ahead and register on the site for immediate access. Again, make sure to use a valid email!
 
WOOOOOOOT!