SimGuruGraham has confirmed that Steamboats and Trams are nothing more than "decorative flavor".
@SimsVIP Tram/Steamboat are in the neighborhoods but not interactive. Decorative flavor for the atmosphere of the world. @SimGuruTrev

— Graham Nardone (@SimGuruGraham) June 30, 2014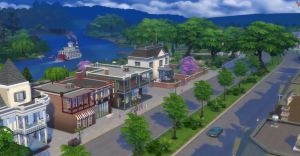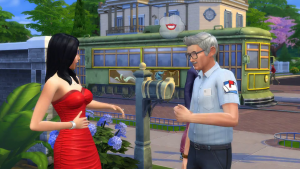 SimGuruTrev
also chimed in, commenting that "it doesn't really make sense" for Sims to ride around in these two "flavorful" forms of pseudo-transportation. With comments like this, and no one talking about them, it seems that cars are heading towards "decorative flavor" status as well.
@SimGuruGraham @SimsVIP But they sure do look great! It doesn't really make sense to ride one with the way our neighborhoods are set up. 🙂 — Trevor Lindsey (@SimGuruTrev) June 30, 2014