The last poll asked readers to vote on whether or not they would be moving on to The Sims 4 after release. With 10,603 votes, "Yes" was the most selected answer.

The newest poll asks readers to give The Sims 4 a "score" based on their overall experience. On a scale of 1 to 5 stars, how would you rate The Sims 4?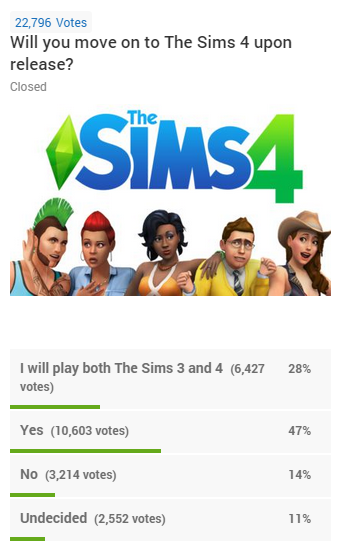 Click the image to view your vote!