It was the #1 question on many player's minds when The Sims 4 launched: How long until I can pose my Sim in any way that I want? The answer was less than a year! As pioneers of art, pose creators worked diligently to learn the mechanics of The Sims 4 models and rigs to meet the community's needs.
One such creator is Flower Chamber. Also known as Elena Chen, this visionary is a Sims pose creator who lives in New York. She first started creating poses for The Sims 3 by using 3D Milkshape and now she has started doing the same for The Sims 4 with Blender, a 3D graphics and animation software. Until March of 2015 she hadn't even touched Blender before, but her desire to make and share poses motivated her to keep experiencing and playing with the tool. "I feel joyful and happy when I create poses," she stated, going on to explain that she loves putting all the real-life work behind her so that she can be left alone in her own private wonderland. With trial and error, she was able to release her first pose set within the same month.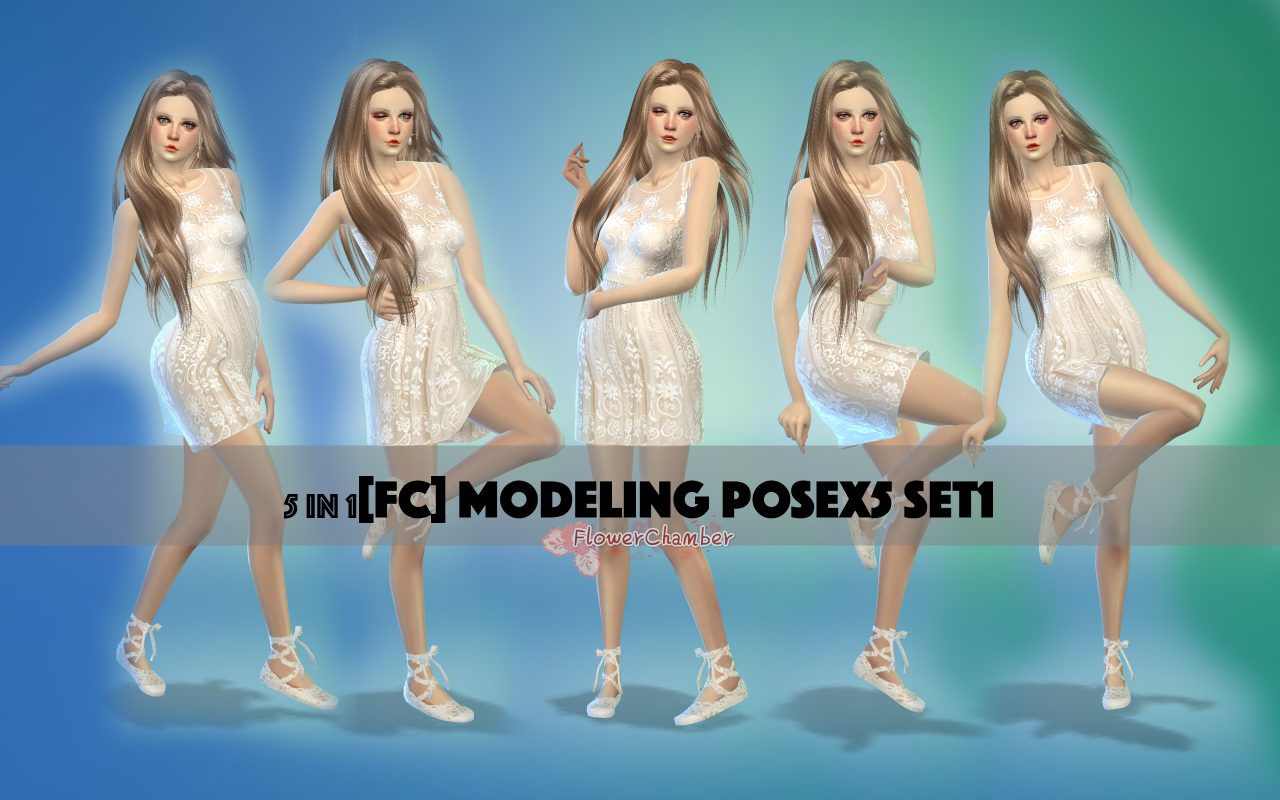 Her inspiration was pulled from many experiences she has in her own real life. From watching dramas, reading favorite magazines, different types of dances and cultures, Flower Chamber loves to absorb and replicate them as poses for her Sims. The Summer Time beach poses that she created in July 2015 was entirely inspired by a social outing with her best friends playing at the beach. "I enjoy creating poses and always have thousands of thoughts which left me with a lot of unfinished work."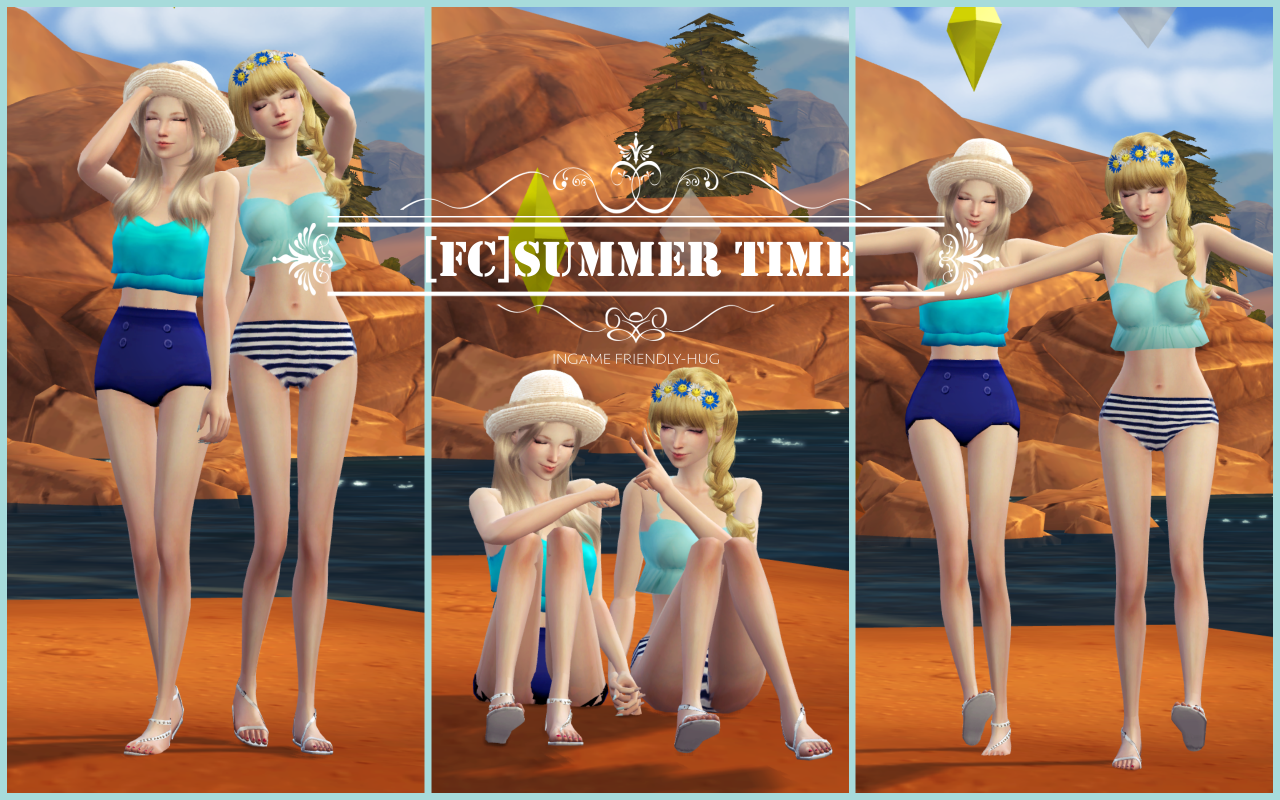 Flower Chamber was very excited when she first saw the beta version of Andrew's Pose Player, especially after reading through the description. Until the creation of non-default poses was available, she had been rewriting the default sit-up and push-up animations to enable her poses in-game. It was a practice of which she fully admits was frustrating since players could only have one pose set at a time in their game. "I could not tell you how excited I was when I saw Andrew's Pose Player for non-default replacements," she recalled happily. "I remember I was in school before class began. I literally had tears in my eyes and my heart beat faster. I was screaming inside my heart: OMG! OMG! OMG! Non-default is here!"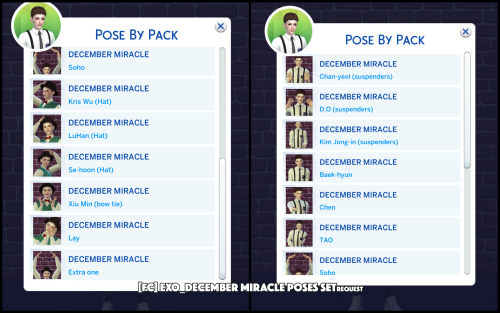 Coinciding with her newest creation, EXO – December Miracle Poses Set that she had made for a follower's request, she managed to go back through each of the poses and create her first non-default poses on release. It didn't take long for her followers to begin asking her to make her old poses compatible with the pose player! She was happy to oblige and recreated her 22 Single Sim Poses Set Collection.
After conducting a poll to understand her followers more, she found out that 47% preferred CAS versions of poses while 50% preferred in-game poses. The extra 3% used both on a regular basis. While it is more complicated to create both a CAS version and Pose Player version of each pose set for her followers, she was happy that she could provide for everyone.
Flower Chamber only focuses on creating poses but she is open to collaboration with other content creators. One fine example is her Hermes Birkin Pose Set made specifically for the Hermes Birkin bag created by Starlord. She has often asked creators if she could use their objects and create custom poses for them.
As well as collaborations, she takes request from her followers often! The Marry You Pose Set that was requested by Quix stood out by giving Flower Chamber some trouble while in creation. "At that time, I was not familiar with couple pose adjustments. So it took me a lot of time." One set of the Children's Couple Poses were also being exceptionally finicky and took nearly a month to complete the project. "Child's rigs were a mess in blender back then which upgraded the difficulties."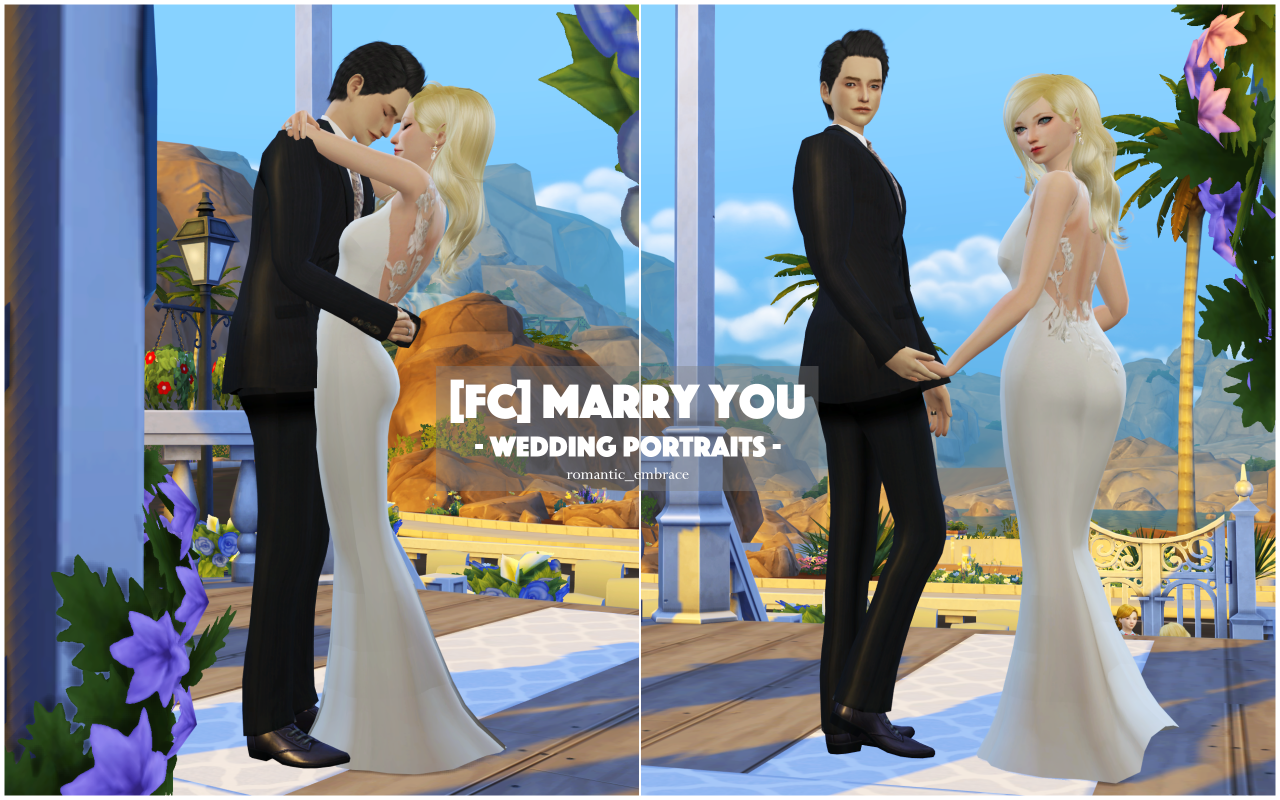 Even though learning how to master poses can be difficult, Flower Chamber wants to encourage aspiring pose creators to take action in The Sims 4 community. "I just wanna say to be bold, pay attention with detail, and keep experiencing with Blender." For anyone that has a problem or trick they can't work out, she wants them to feel free to message her through her Tumblr page. "I will do my best to help." she offers to potential new creators. She has even publicly posted some helpful tips and tutorials for everyone to access.
Be sure to watch out for her next pose pack called EXID-Hot Pink Pose Set! It is a KPop dance pose set fashioned after this video that will be provided in two different versions with or without a microphone.
To learn more about Flower Chamber and her creations, visit her Tumblr!
---

❗ Please note that installing 3rd party content may cause problems with your game. It is a good idea to properly research the use of mods and custom content before putting them into your game.

❗ While EA unofficially supports the modding community, they will not be held liable should any 3rd party content damage your PC or game. 

❗ The content in this article is for information purposes only. SimsVIP does not assume any liability should 3rd party content damage your PC or game.

❗ Always remember to remove mods and custom content before updating your game.