Another new feature to come out of the latest Sims 4 Game Patch, is the ability for the game to automatically disable the mods folder when a new update is available. The game will do this by default, so that means you will need to re-enable mods once you load the game.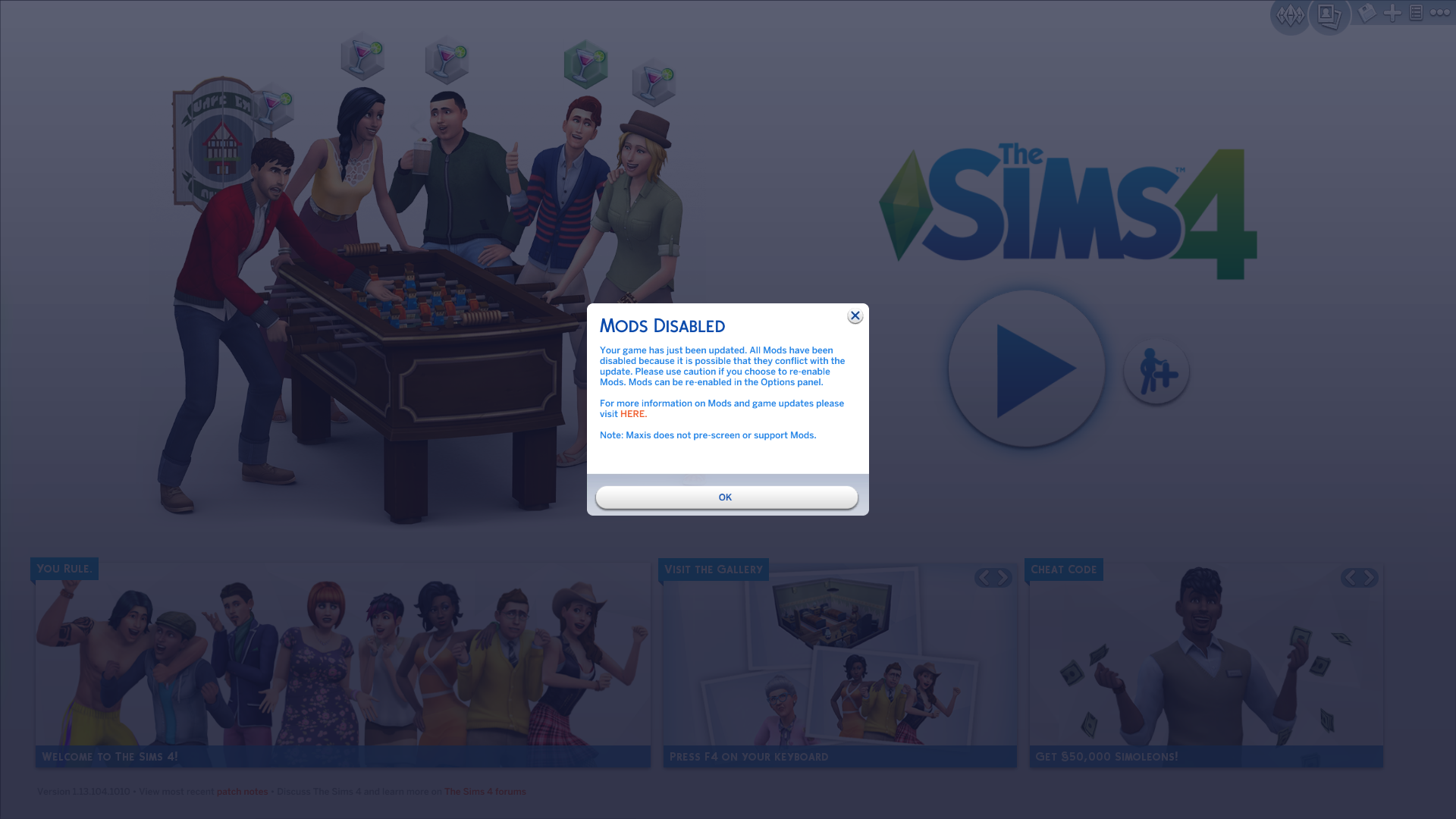 Once you start up the game post game update, head to the game options tab, select "Other", and make sure to tick "Enable Custom Content and Mods". This will re-enable any mods you have installed, and you will need to restart the game for it to take effect.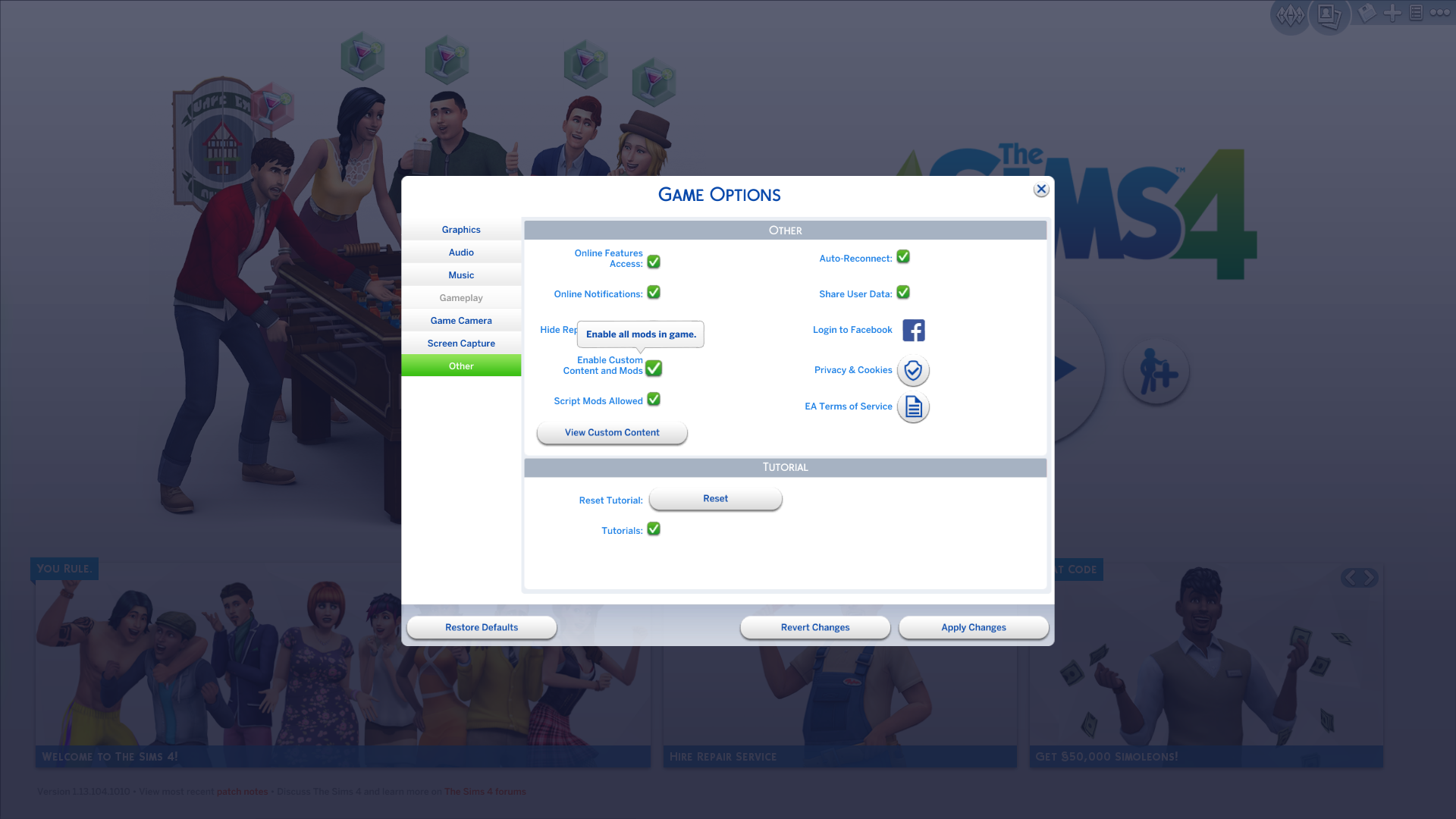 For more information about the Auto-Disable, see this EA Help Blog post.