The latest Sims 4 patch has enabled a fun new "Spring Challenge" within the game that allows your Sims to collect exclusive planters via Growfruit. To help guide you through the challenge, the patch adds a new NPC named Jasmine that will greet you.
Also enabled in the latest patch is last year's "Bunny Egg Hunt". This egg hunt is available for a limited time, but you'll be able to keep everything you find. This tutorial will explain how to find the decorative eggs and unlock the new planter objects in the game.
The Sims 4 Spring Challenge
To kick off the Spring Challenge, Sims will need to head to the local community gardens in Oasis Spring and Willow Creek to meet the Challenge Coordinator, Jasmine Holiday. The goal of this challenge is to provide Jasmine with 21 Growfruit, a new harvestable in the game.
There are two challenges that yield rewards: The Growfruit Challenge and The Perfect Growfruit Challenge. The first challenge requires 20 Growfruit of any quality, the second requires a single Perfect Quality Growfruit. Sims will be rewarded with two garden plots.
Begin the Spring Challenge
Once you head to the local community garden, Jasmine Holiday will arrive shortly. She will be wearing a pink blazer and you'll typically find her gardening away. Interact with Jasmine by selecting any of the brand new interactions available when clicking her.
Ask About Egg Hunt – Decorative eggs have been hidden around the world in logs, plants, and other foliage. Collect them all to unlock a special reward.

Ask About Growfruit Challenge – Jasmine is looking to gather Growfruit for her personal enjoyment and edification. If you bring her 20, she'll give you a special reward.

Ask For Growfruit Starter Pack – Receive a special seed packet to grow Growfruit at home. Only one starter pack per Sim is granted.

Ask for Fertilizer – Special fertilizer received from Jasmine helps evolve plants quicker than normal. This is especially useful for growing the "perfect" quality Growfruit. Jasmine is only equipped with three packs of this special fertilizer, so use it wisely!

Give Growfruit – Once your Sims have successfully harvested 20 Growfruit, head back to the public garden and give Jasmine the contents of your Sim's inventory. This option will only be available when Sims have 20 or more Growfruit in their inventory.
Finding and Harvesting Growfruit
Growfruit is found on trees that are spawned in the wild, or by receiving a Growfruit starter package from Jasmine Holiday. Once acquired, head to your home lot and begin planting and gardening. Having a high level Gardening Skill is beneficial for the challenge.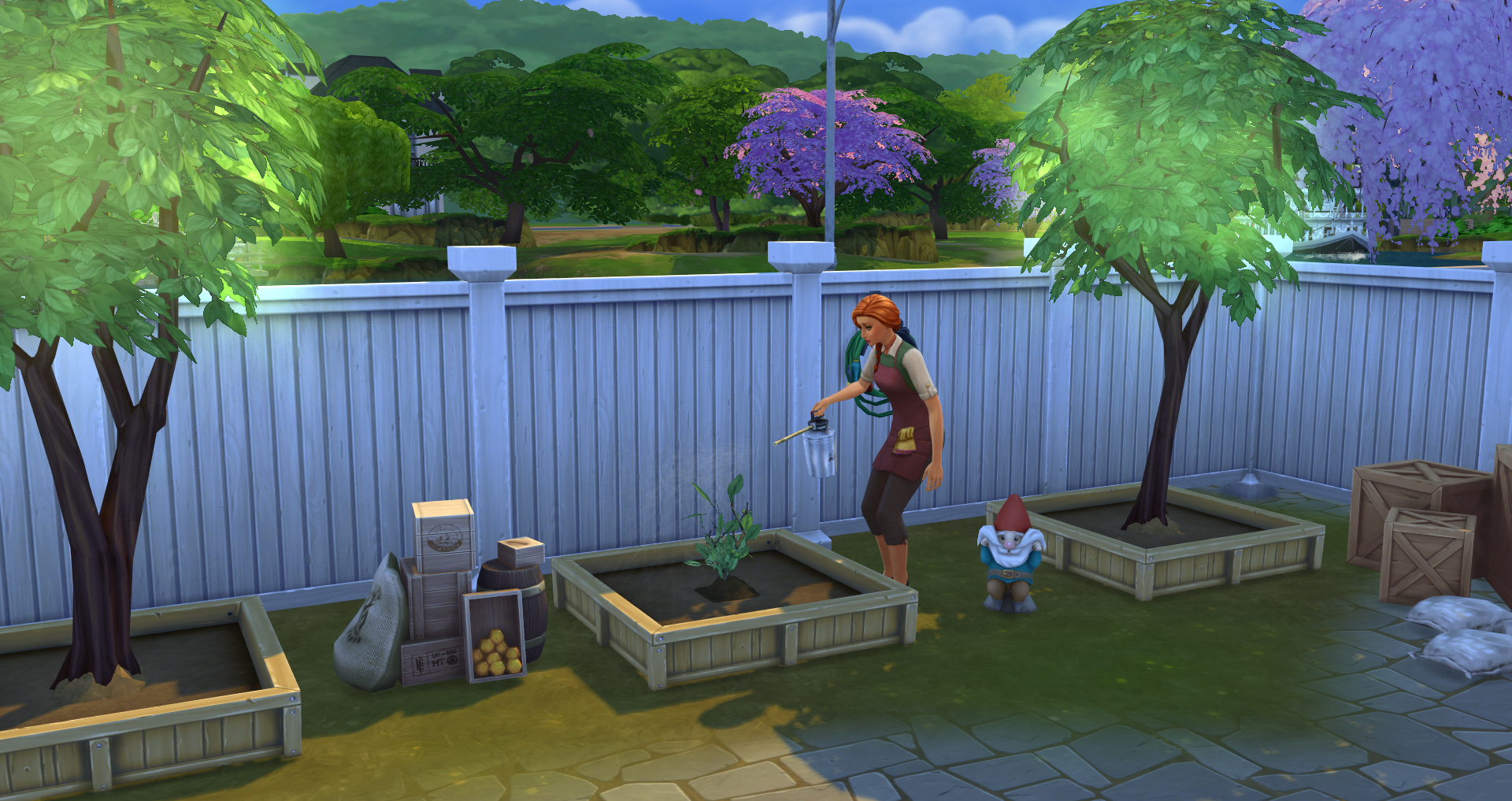 To increase the quality of plants at a faster rate, be sure to use the special fertilizer from Jasmine, and have at least a Level 7 in the Gardening Skill. Evolving plants is required in order to cycle through all 10 plant quality levels. See our guide for more on evolving plants.
Completing the Spring Challenge
Once you have turned in 21 Growfruit, one of which must be of perfect quality, your Sim will have completed both Spring Challenges and rewarded with two new garden plots. The garden plots can be found in the Outdoor Activities section of build mode.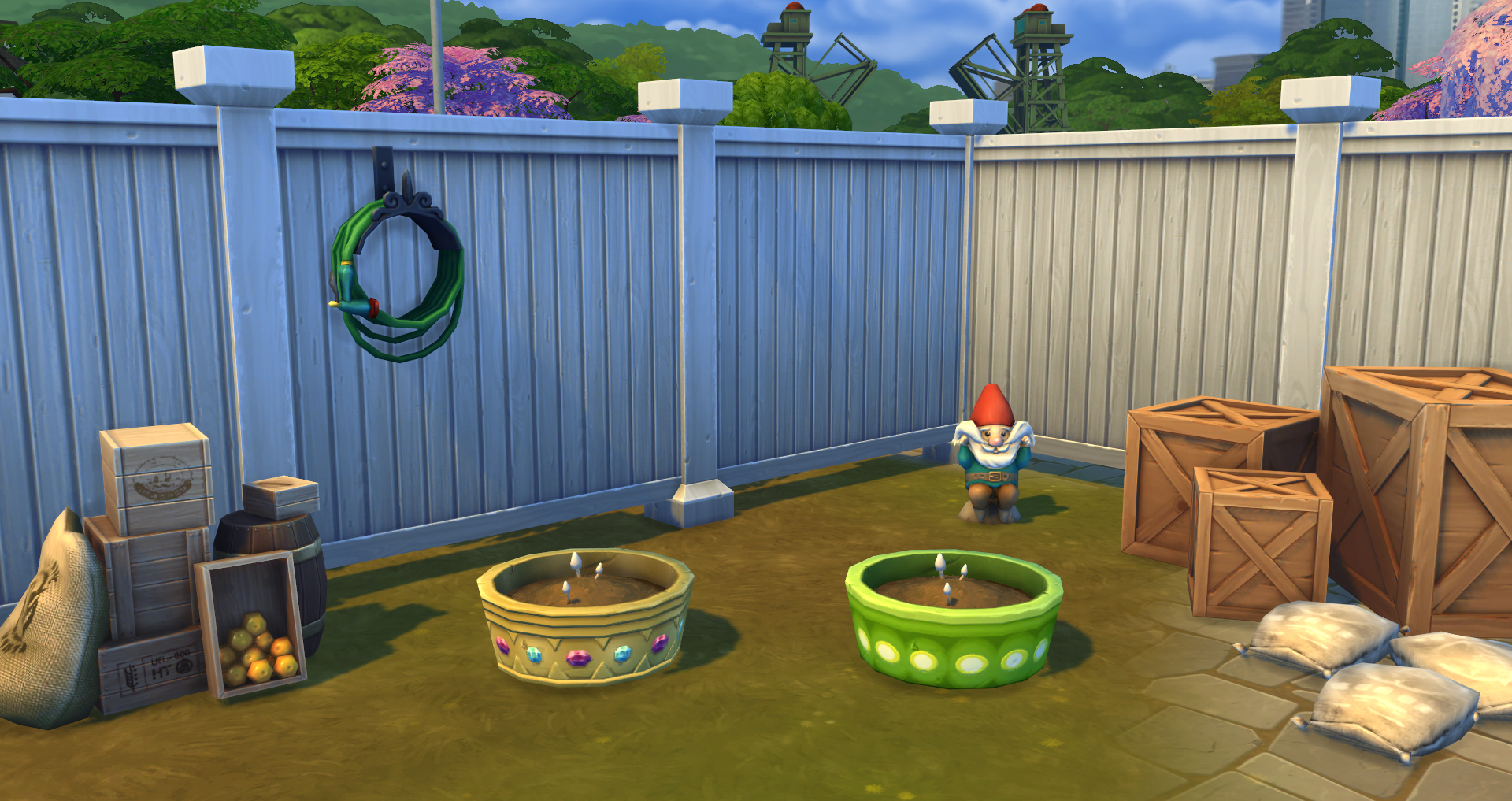 The Sims 4 Bunny Egg Hunt
To kick off the Bunny Egg Hunt, Sims will need to start digging poking around town. The goal of this challenge is to collect all 12 Decorative Eggs for your Sims collection. Once a Sim has completed the Bunny Egg Hunt, they will be rewarded with a Stuff Animal in buy mode.
❗ Veterans of the Egg Hunt will find two additional eggs added to the challenge (bringing the total to 12) along with a new color swatch for Bun Bun.
Finding Decorative Eggs
There are 12 Decorative Eggs to be found in the game, and finding them is fairly easy, so long as you're willing to hunt them down. Eggs can be commonly found in the "Fallen Logs" around town which are known to house frogs. These fallen logs spawn around town at different times in different places, and they spawn eggs at random.
Decorative Eggs are also found when harvesting wild plants around town, inside treasure capsules, and when digging in rock outcroppings that randomly spawn in the world.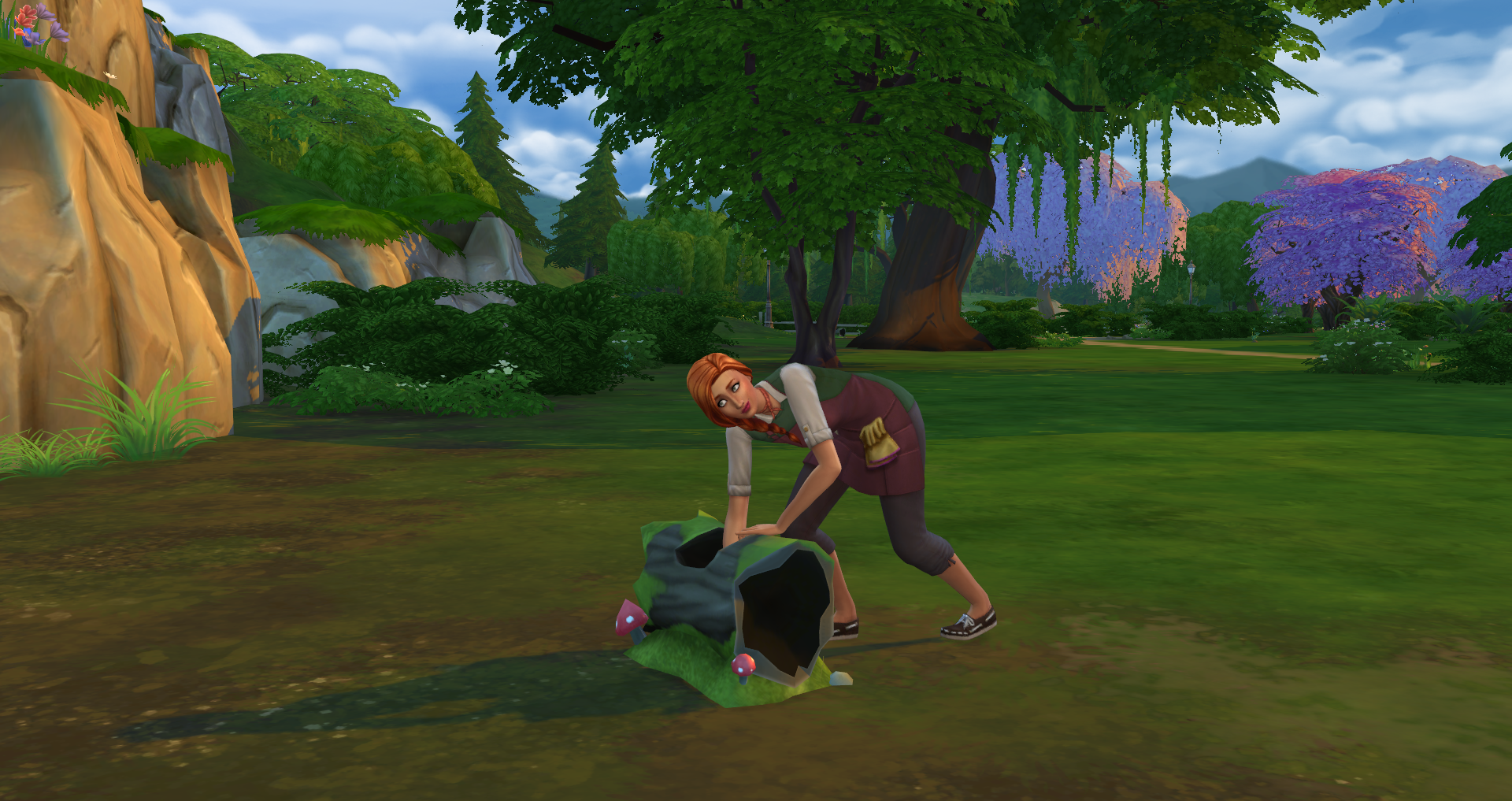 When using the
"Look for Frogs"
interaction on the fallen log, the game will randomly spawn a Decorative Egg, a Frog, or both. There's also a good chance you will find duplicates of eggs you've already found, so this process will be time consuming.
Once your Sim finds a decorative egg, it will automatically be placed in your inventory and count toward the new "Decorative Egg Collection". Once you find all 12 of the decorative eggs you will have completed the collection and be rewarded with an all new object – Bun Bun The Bunny. This object is found in Buy Mode > Toys.