The latest Sims 4 Game Patch has given The Sims 4 a complete overhaul in Create-a-Sim, giving players the option to customize their gender, select advanced options for pregnancy, and utilize any of the available female and male assets for either gender.
Gender Customization
The advanced gender customization box can be found in the upper left corner of the screen when entering Create-a-Sim. Once selected, there will be four new game options for you to customize: Physical Frame, Clothing Preference, Pregnancy, and Toilet Use. 
❗ You can customize genders for all Sims aged Teen through Elder only. Children are excluded from these advanced customization options. 

❗ Even though you are able to customize pregnancy for Teens, they will not be able to get pregnant until they've reached Young Adulthood.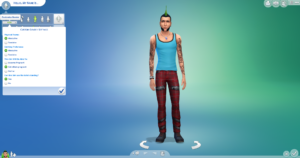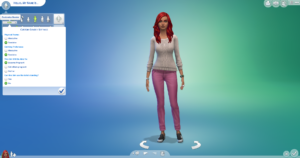 By default, Female and Male Sims in the game will continue to retain the default "Feminine" and "Masculine" customization options. This includes all NPCs, Townies, and Sims created in CAS. These Sims will not randomize with any of their default physiques, clothing preferences, pregnancy and toilet use options changed, unless you change them yourself.
❗ To change the advanced options for already existing Sims, you will have to take them into Create-a-Sim and alter the advanced options. To do this, click on any mirror or dresser and select the "Change Sim" option. This will take you into full edit mode. 
Now that the basics of gender customization are out of the way, let's dive deeper into what this means for your gameplay. The following four gender customization options allow your Sims to be truly unique based on what you select for them:
Physical Frame – This allows you to choose a "Masculine" or "Feminine" physical frame for Sims regardless of their gender. Do note that even if you have a Male Sim with a feminine physique, you will not be able to add or customize breast size. That still relies on gender.

Clothing Preference – This allows you to choose your Sim's clothing preference regardless of gender. This is simply just a preference that ties into career outfits and other game generated clothing. You're still able to dress Sims in any unisex clothing you prefer.

Pregnancy Options – This allows you to choose whether or not your Sims will impregnate other Sims, become pregnant by other Sims, or none of the above, regardless of gender. With these options you can now allow same-sex couples and Male Sims to naturally conceive in the game without the need for an Alien invasion or 3rd party mod.

Toilet Use – This allows you to choose whether or not a Sim is allowed to use the toilet standing up when they have a full bladder, regardless of gender. If selecting "No" Sims will only use the bathroom sitting down. When selecting "Yes" they will use both.

Unisex Clothing Options
Clothing in The Sims 4 Base Game and previous packs have been converted to Unisex clothing. The gender restriction for "Mascluline" and "Feminine" clothing has been lifted on about 700 pieces of Clothing, Hairstyles, Accessories, Makeup, and Shoes, so now Sims of any gender can wear any of the clothing they choose. Unisex Clothing is available to all Sims Child through Elder and work independent of any advanced gender customization options. You can even wear bluetooth vibrating underwear just like in real life.
❗ Use the new CAS filters to quickly sort between Masculine and Feminine clothing.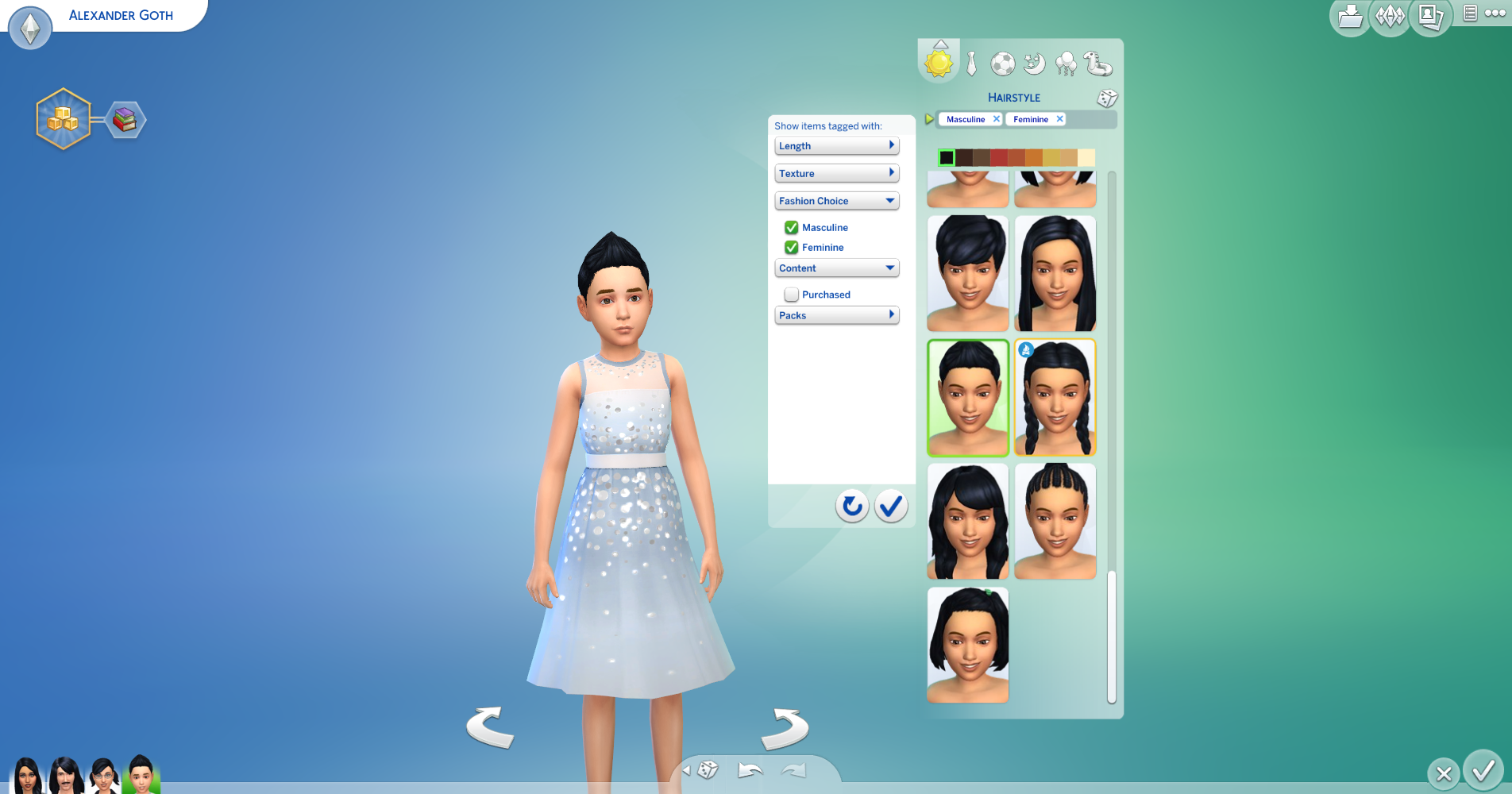 New Pregnancy Options
With the new advanced gender customization options in place, you can now choose whether or not and how your Sims conceive. Previously, without the use of 3rd party mods, Female Sims were the only human Sim allowed to become pregnant, and Male Sims are the only human Sim allow. Now, everything has changed and no restrictions are in place.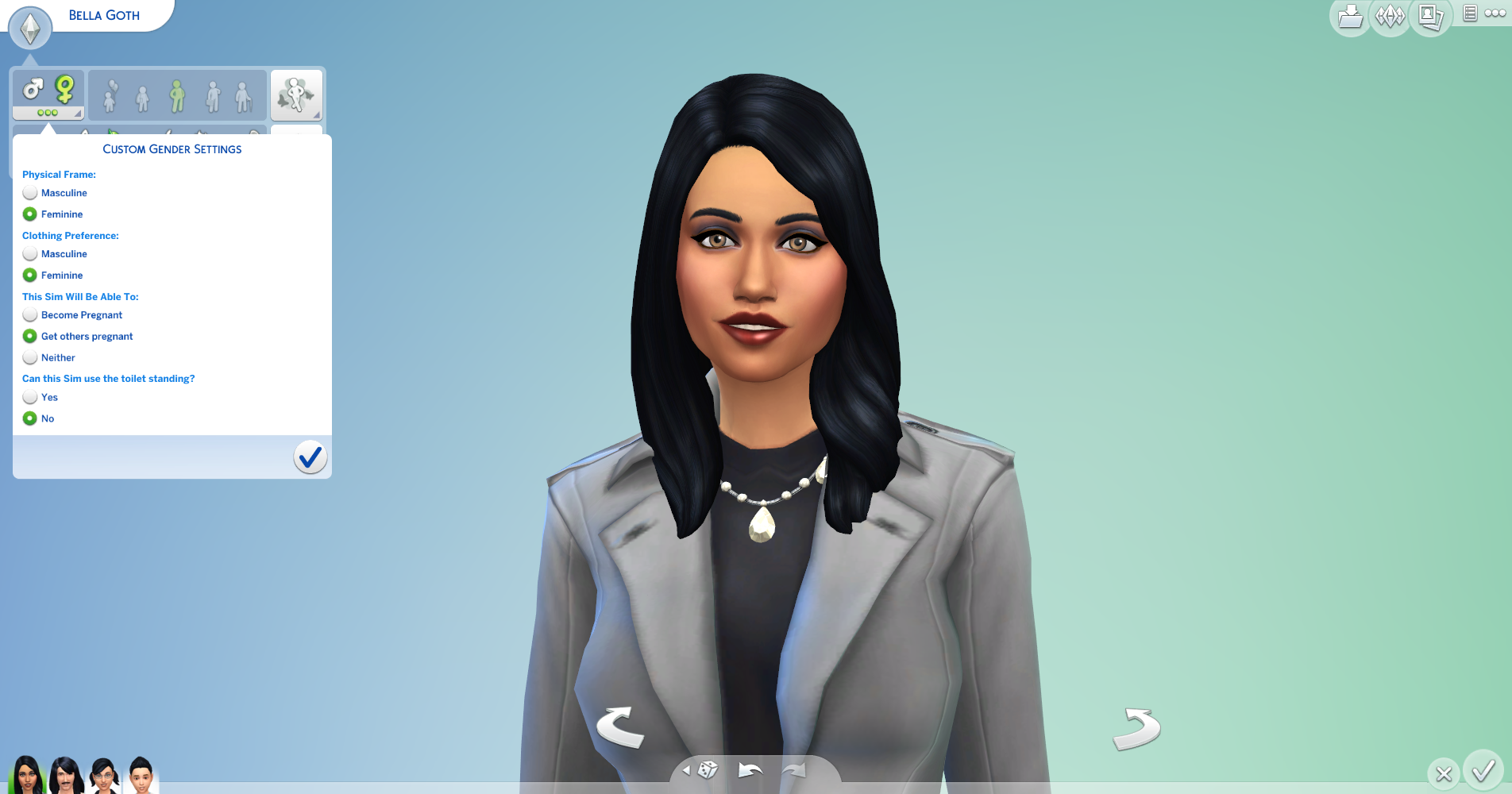 With the restrictions removed, the new pregnancy options allow you to choose which Sims can conceive, regardless of gender. Not only can you remove fertility from a Sim all together, female Sims can now impregnate male Sims, and same-sex couples can naturally conceive.
Miscellanies
With the largest options detailed above, there are still a few more miscellanies that change how unique your Sims can be. Sims now have access to all six of the Sim voices to expand the range of available audio options, regardless of their gender. Walk styles included.