EA and The Sims team have release a new promotional "Gifting Page" on TheSims.com, where they give players information on the different ways you can give the gift of The Sims. With the launch of this new landing page, many countries around the world will soon be able to pick up Sims 4 Branded EA Cash Cards from local retailers. (Similar to the US ones)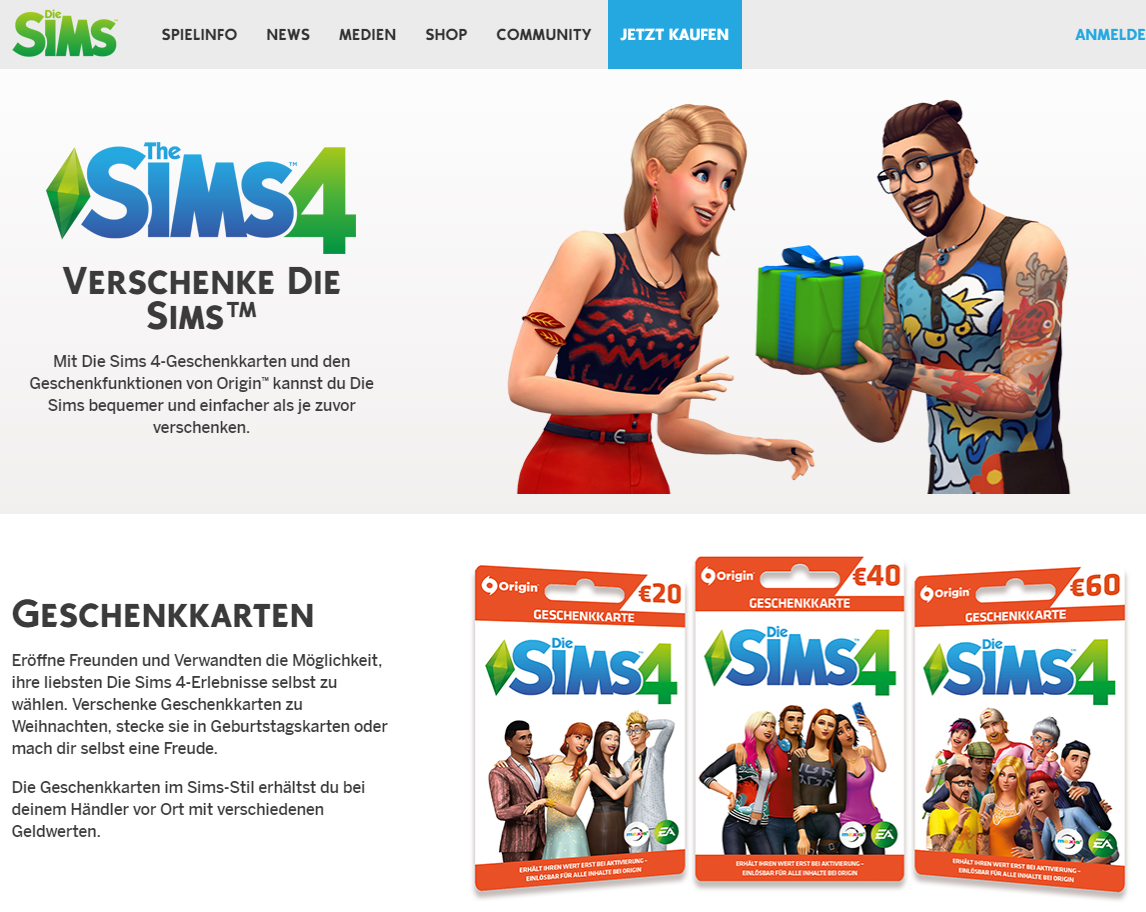 It is not exactly clear when our international friends can expect to see these Sims 4 Cash Cards at local retailers, but here are the countries currently on the list:
Germany, Spain, Finland, France, Italy, Netherlands, Poland, and the United Kingdom.