Several US retailers have stocked Cash Card shelves with new Sims 4 Game Cards. Unlike the Origin Cash Card which adds money to your EA Wallet for any purchases on Origin, The Sims 4 Game Cards are basically a "code-on-a-card" for select Sims 4 games.
❗ NOTE: I spoke to a manager at my local Best Buy who informed me that these new Game Cards will eventually replace the empty PC boxes in their stores, but that's not to say physical game boxes will go away for The Sims 4 all together. 

❗ The sales of games via game cards are new in the United States as many other retail markets, including the UK, have been selling the games like this for some time.
Sims 4 Game Cards are currently available at Target and Best Buy (my local Walmart did not carry anything Sims 4 related, so not sure if they are stocking there as well), and the price of each card depends on the game displayed on the front.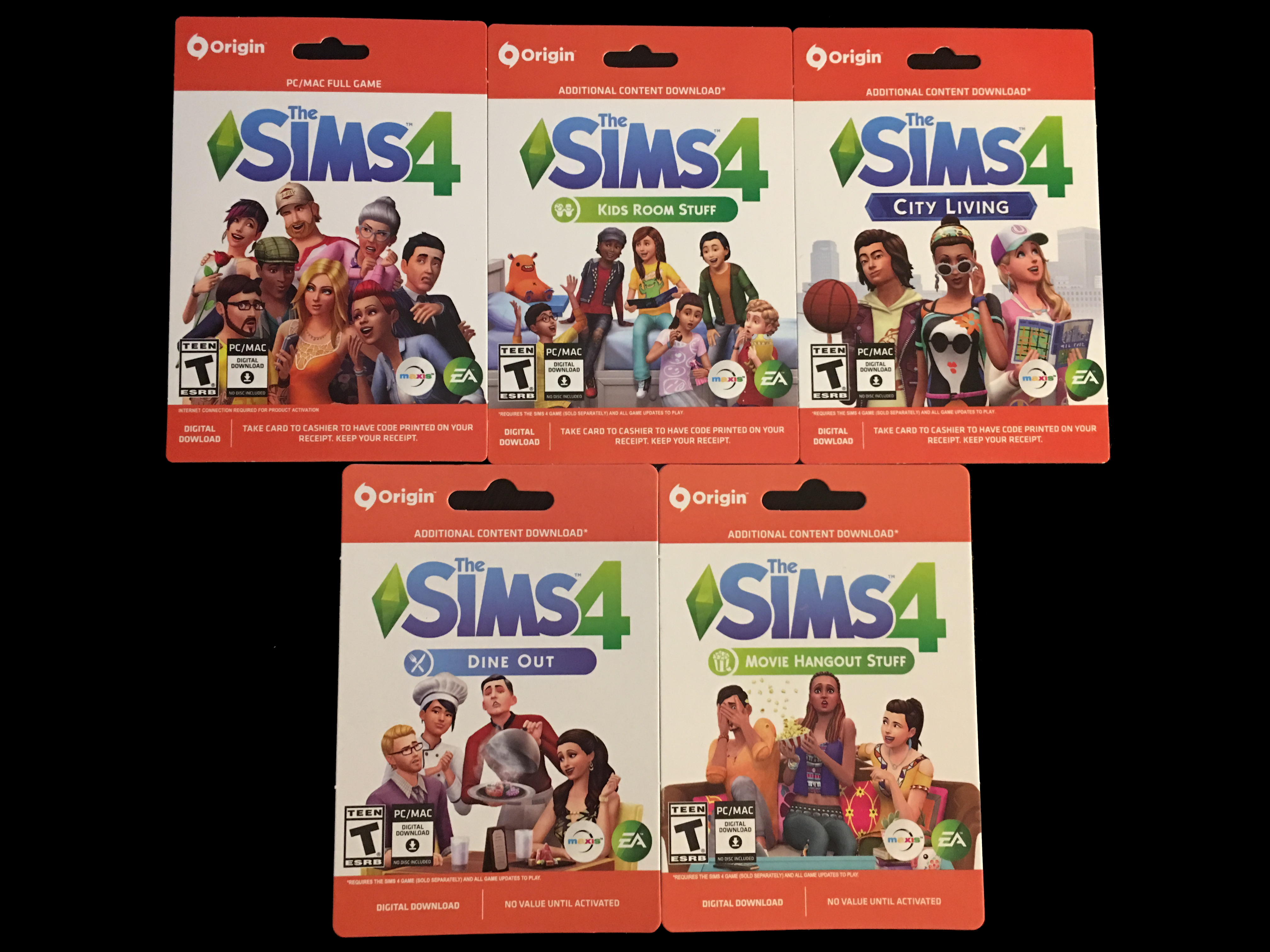 Game Cards purchased from Target include a "scratch off" code on the back, and game cards purchased at Best Buy print codes on your receipt. Regardless of where you purchase the codes, you will receive a digital code to download the game specified on the card.
These are the only Sims 4 games I found as "game cards" at both stores, so if you happen to see other games not shown in the image above, please reach out in the comments below!
Big thanks to mrnhmath and Kira for helping me test codes for the purpose of this post! 🙂