As we reported in 2016, most retailers have ditched the empty "code-in-a-box" physical versions of the games, and have replaced them with new Game Cards. Unlike the Origin Cash Card which adds money to your EA Wallet for any purchases on Origin, The Sims 4 Game Cards are basically a "code-on-a-card/receipt" for select Sims 4 games.
Yesterday, I stumbled upon a new and larger version of these cards at Walmart. The person who was on duty in the electronics department told me that some stores (including theirs) have opted for the game cards over the empty boxes. For size comparison, here is the Best Buy version of the card (left) and the Walmart version (right).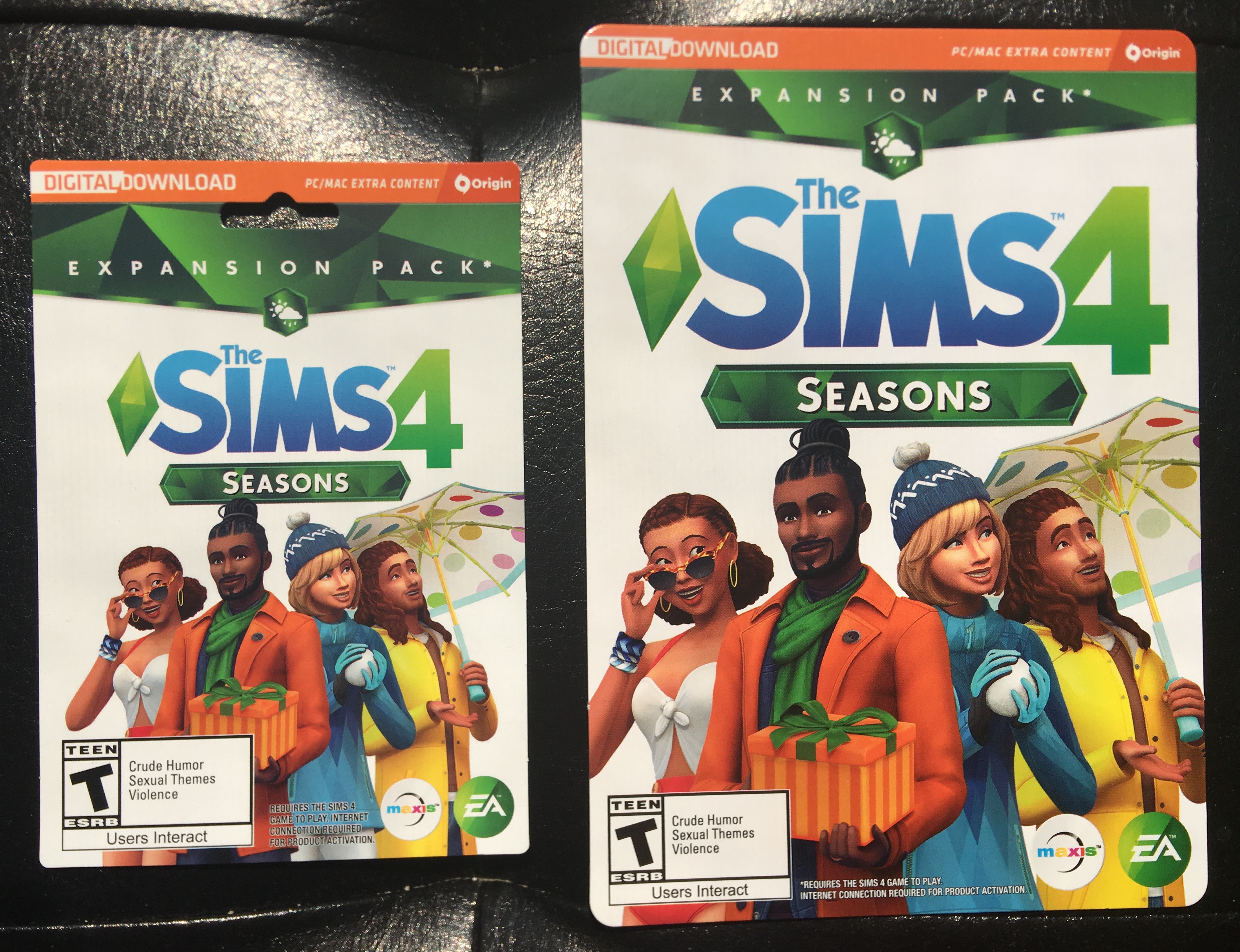 When you purchase one of the game cards in-store, a code to redeem the game on Origin will be printed on the receipt. Walmart and other retailers are likely to shift towards these types of cards in the next few years to help reduce shelf space, theft, and inventory costs.