(This article is sponsored by Belomisia.com, Inc. Belomisia, shipping your desire around the globe with a keystroke.)
Haven't finished your Winterfest gift-shopping? Worry not. Tech companies have been working hard this year, pushing out products for the holiday week. There were so many gizmos that came into light this Winter—some may make your life infinitely better, others might make your worst nemesis feels trapped in a metal box, literally. Our technology reporter, Shelly Chambers, will take you through some of the most coveted, most popular items that sims buy as gifts this season.
LIN-Z, SHOP GIFTS FOR ME
Just messing with you. The Lin-Z Smart Speaker cannot shop gifts… yet, but Belomisia [BLMS, ▲§41] made sure whatever it does, it does it right. Not the light control, though. Somehow it controls the lighting of the whole house.
Lin-Z is the future of home technology. Talk to it, listen to music with it, even order pizzas from it; your friends sure will love you more after you give them such a great companion.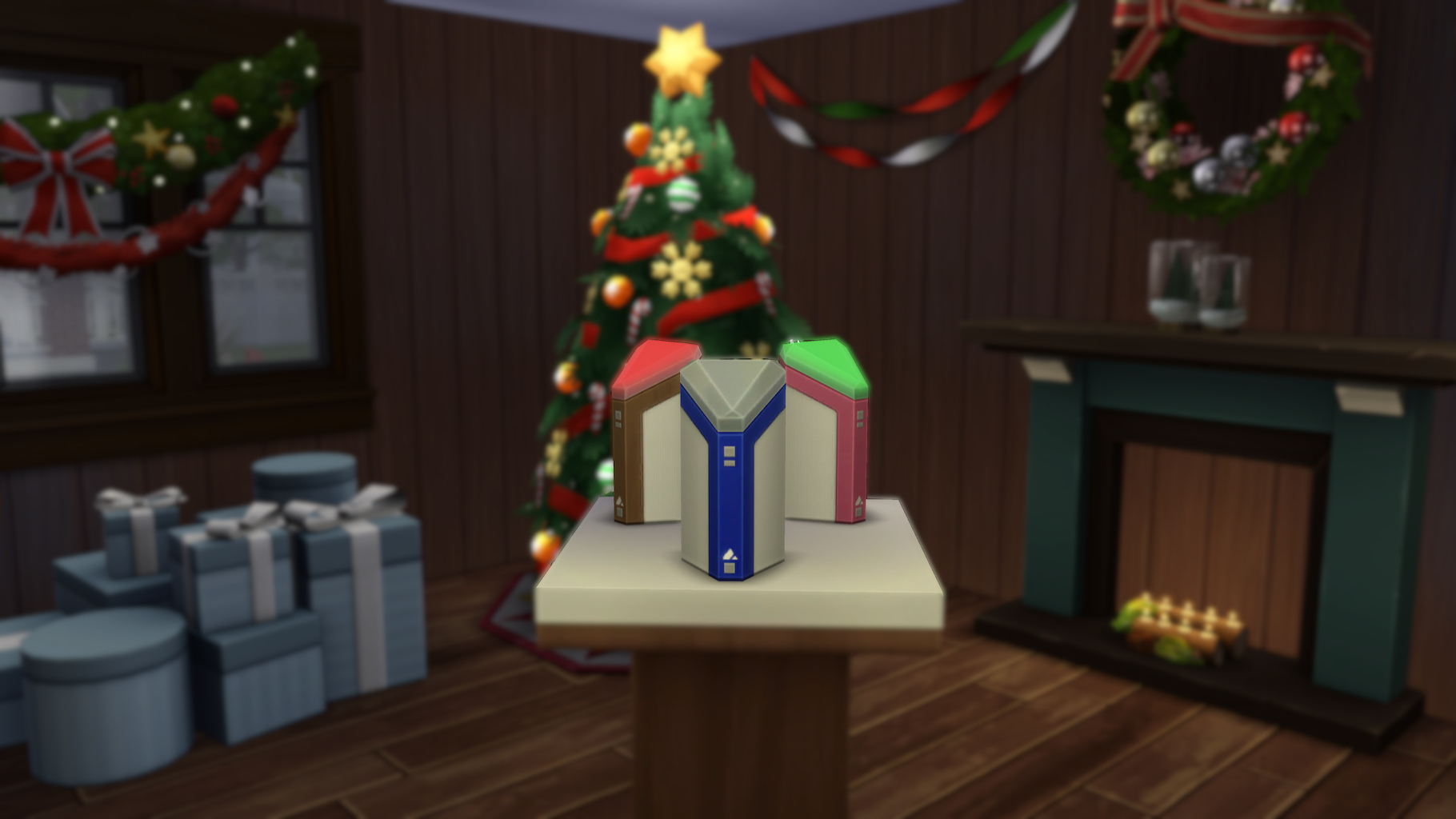 A CELESTIAL CRYSTAL CROWN FOR A ROYALLY GEEKY PARTY
Maybe your friends are those who consider time spent outside of their motion gaming mats a waste of life? Well, now you can help save their precious unpausing time by gifting them the Celestial Crystal Crown.
Its creator boasts that this crown—mounted with the proper crystals—will release certain magnetic fields through one's body, thus solving different needs or enhancing different behaviors. So long as your friends can handle others' pointing and mocking, the Celestial Crystal Crown could be their ultimate lifesaver.
(Disclaimer: By putting on the Celestial Crystal Crown, you agree that the creator is not liable for any discomfort experienced. Crystal(s) is not included in the main product; customers have to find one themselves.)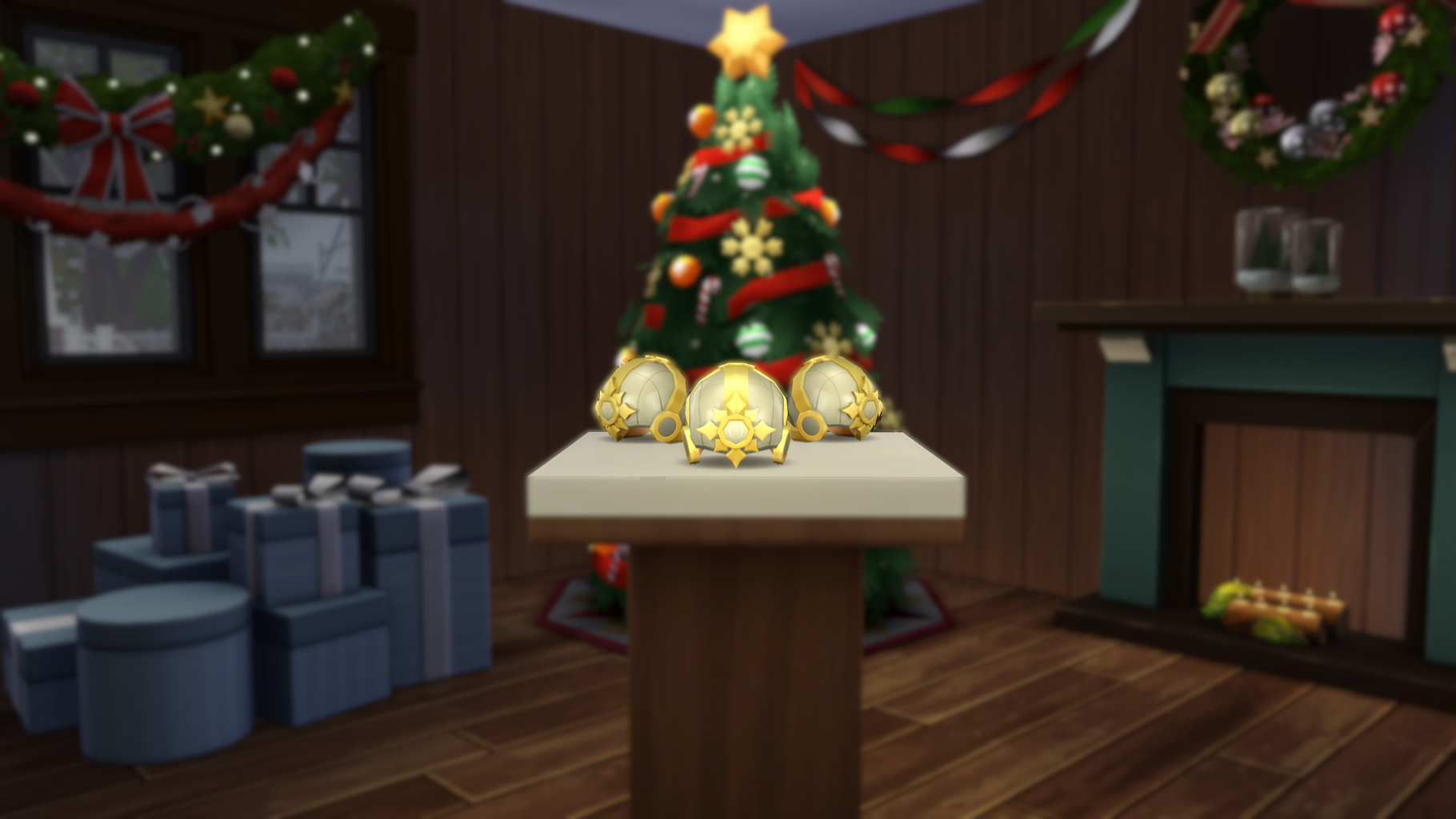 BEDS ARE OUT; PODS ARE IN
Are your friends still sleeping on mattresses and covering themselves with fabric sheets? "SHAME," you might want to tell them, "It's 2018—where Belomisia sends your online purchases instantly, and scientists undress you with a ray-gun—you need to up your game in the bedroom."
This is exactly why In-A-Pod Inc. [IPOD, ▲§0] created the Sheeps In-a-pod Sleeping Pod and the upscaled The Forest of Dreams Sleeping Pod. Sleeping in these pods will guarantee your friends a (mostly) good night's sleep. What are you waiting for? Make sure they keep up with the trend!
Beds are out; pods are IN.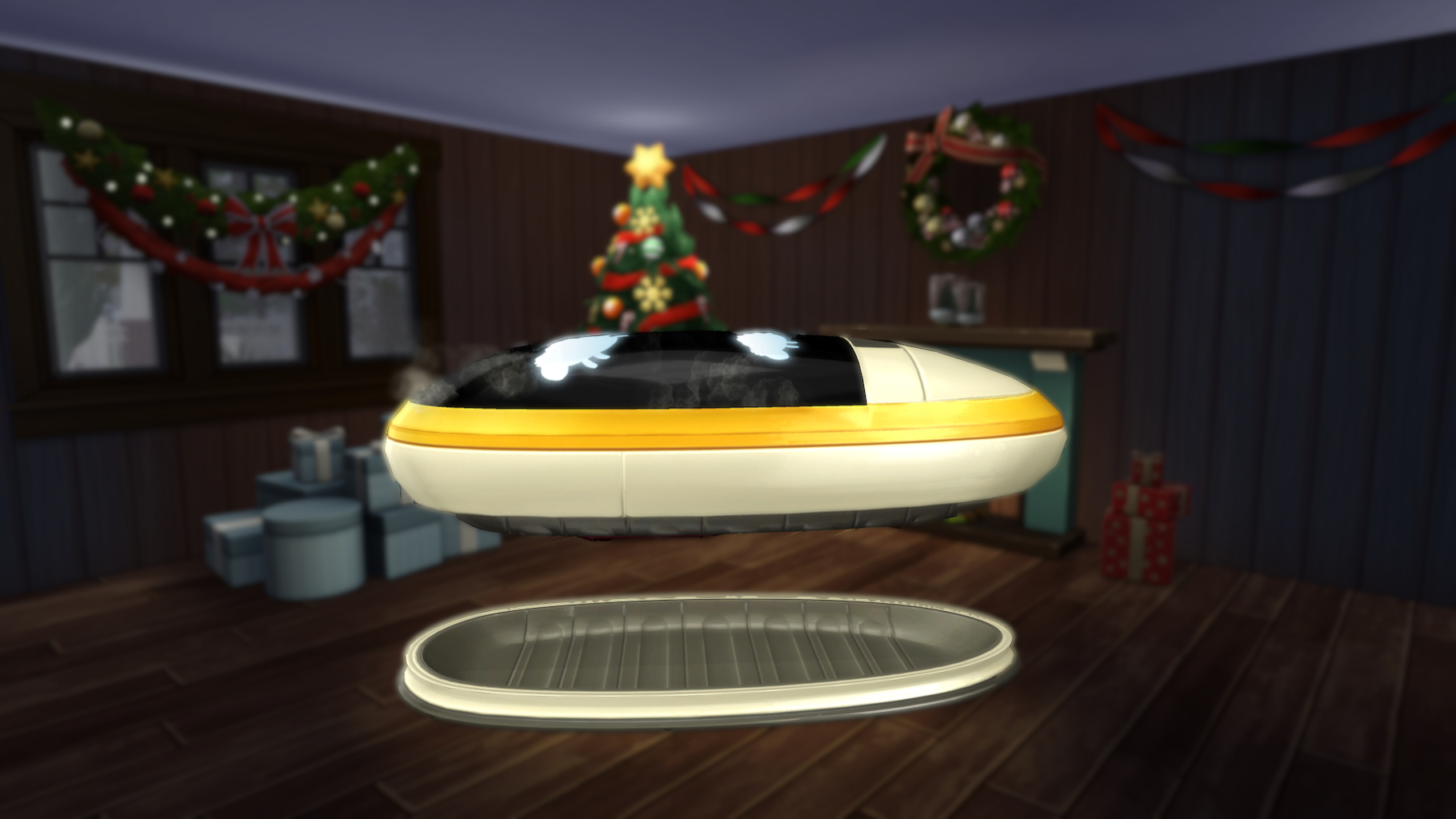 VAULT "YOUR PRECIOUS"
Because who doesn't want a room secured with a 0.3-meter-thick metal wall enclosure, a bullet-proof gate, and a biometric lock? This year, Duck Security© [DKSC, ▲§13] launched their SCR009E model for every sim's hoarding need. It is also said that some of the richest sims enjoy… uh-km… "playing" inside their piles of simoleons.
Though I do not understand how anyone would gift a vault to another sim—I suppose I am not Duck Security©'s target customer—the SCR009E model did soar in popularity among consumers, especially in Del Sol Valley.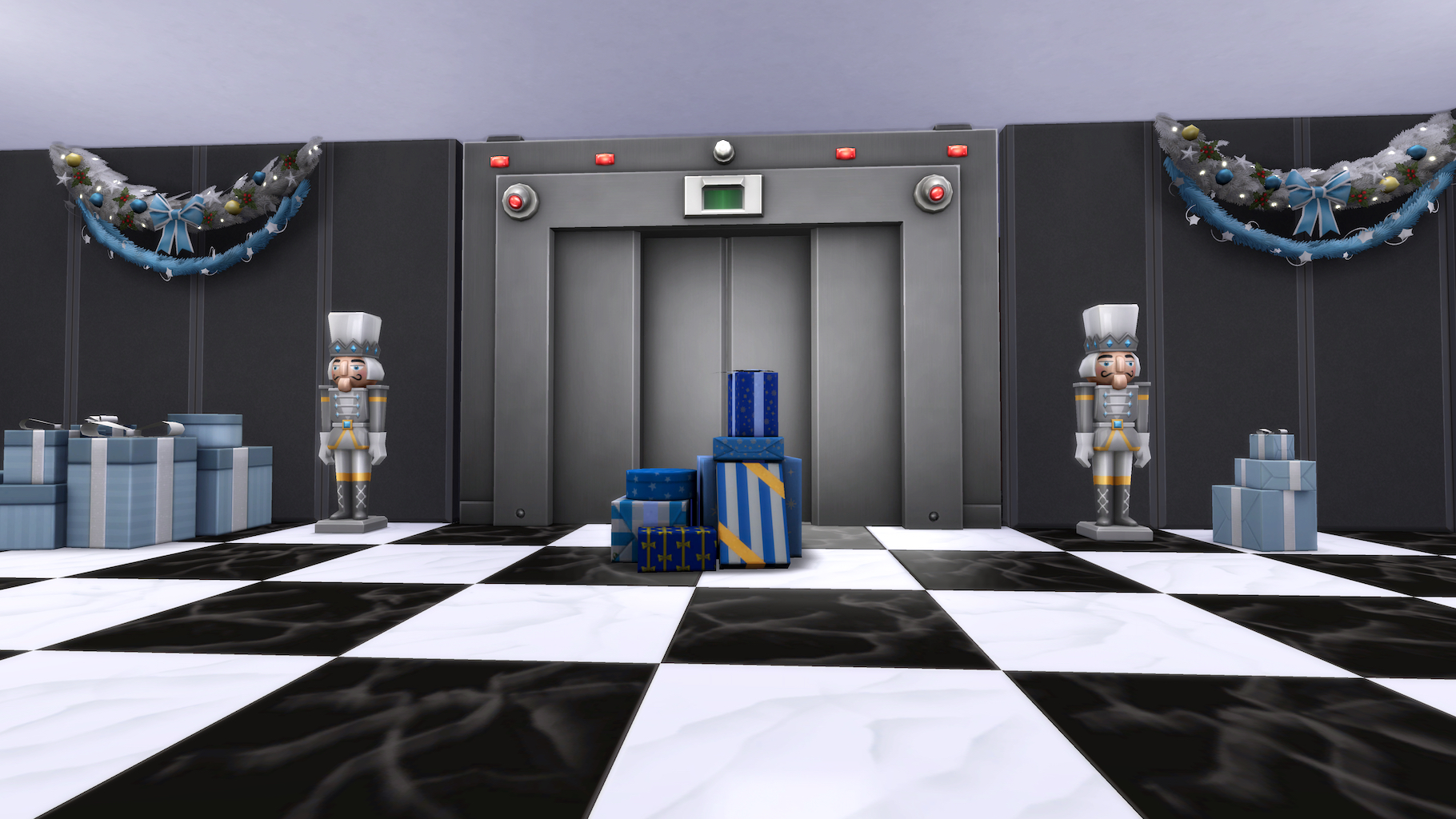 After reading through my review, you're eager to buy everything on this list. Good news, you're in LUCK! Use the discount code "SMTWINTER" on Belomisia to receive up to 30% off of your purchase, valid until Winter 11. Moreover, shop on Belomisia to receive your order instantly!
Wether Forecast – Thursday, Winter 11, 2018

SimNation

San Myshuno – 🌨 Snowy; Freezing

Del Sol Valley – 🌧 Rainy; Cool

Oasis Springs – ☀️ Sunny; Warm

Willow Creek – 🌨 Blizzard; Freezing

Newcrest – 🌨 Blizzard; Freezing

Granite Falls – 🌨 Snowy; Cold

Forgotten Hollow – 🌨 Snowy; Freezing

Brindleton Bay – 🌨 Snowy; Cold

World

Salvadorada – ☁️ Cloudy; Cool

Windenburg – 🌨 Snowy; Freezing