Bundle Overview
The Sims 4 Parenthood: Develop your Sim's parenting skills to help shape their children's lives into adulthood with The Sims™ 4 Parenthood. Choose when to discipline or encourage child behaviors, teach life values, and leave a lasting impact on their future. Experience fun family activities and personalize your household with new home décor and family fashion.

The Sims 4 Vintage Glamour: It's time for your Sims to live luxuriously with The Sims™ 4 Vintage Glamour Stuff. Dress Sims in stunning vintage fashions and accessories, then try on makeup at the vanity table. Adorn your Sim's home with high-end furnishings and even hire a butler to fulfill their every need.

The Sims 4 Bowling Night: Build a bowling hangout and take your Sims to the lanes for an evening of fun with The Sims™ 4 Bowling Night Stuff. Compete against friends and improve your bowling skills to unlock trick shots. Customize your alley with bowling-themed décor and give your Sims a striking new look.
Box Art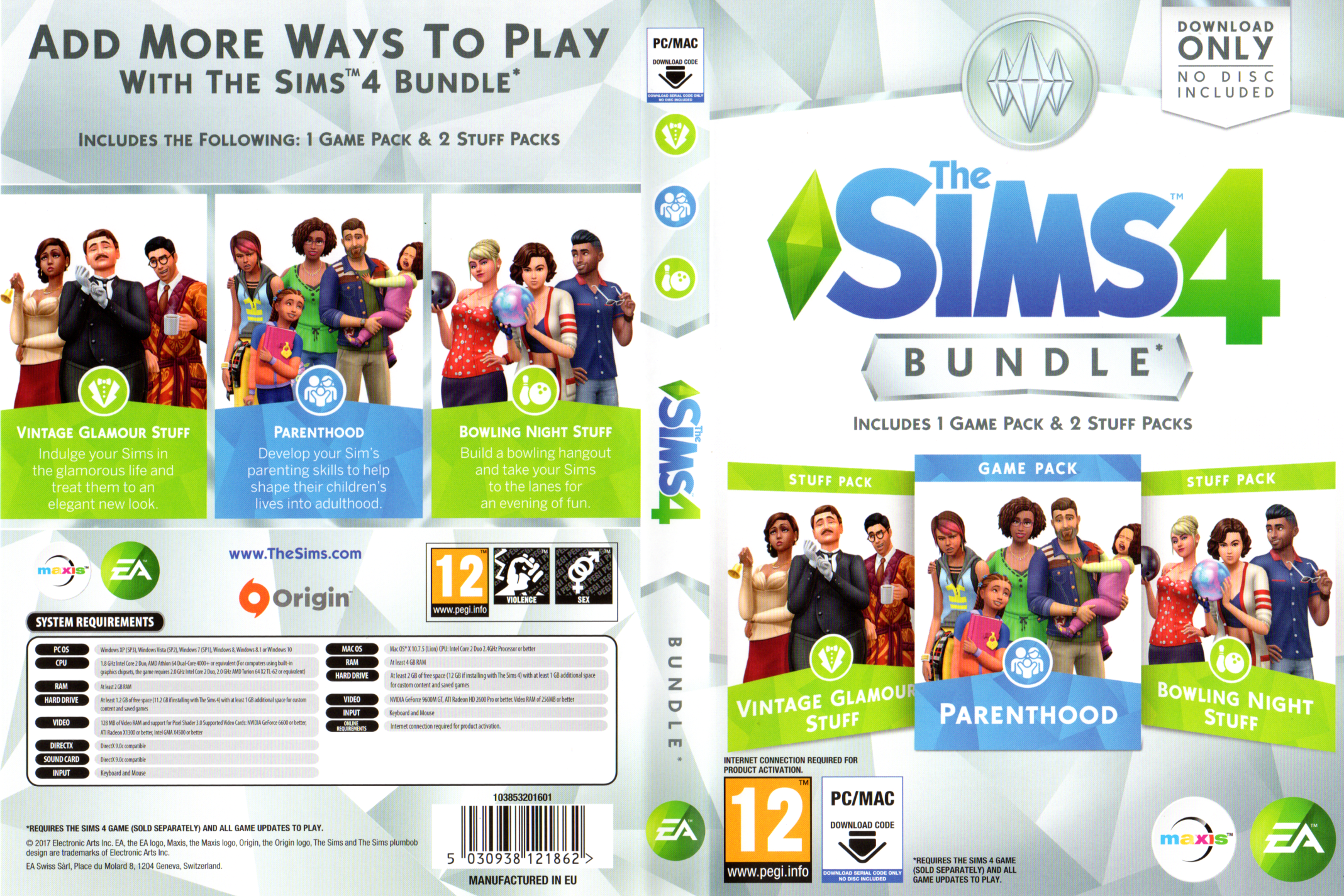 What's Included?
• The Sims 4 Parenthood Game Pack*

• The Sims 4 Vintage Glamour Stuff*

• The Sims 4 Bowling Night Stuff*


*Box includes a leaflet with a single code to redeem all three games. (No Disc)
Price and Purchasing Info
This bundle, along with all previous bundles, can be purchased at CD KEYS for just $24-$26. It is not sold in retail stores in North America, and is found in limited quantities around the world. Pricing varies by country. Check local retailers for availability.