Origin has added The Sims 4 Seasons Expansion Pack to their "Build a Bundle" offer! If you need an additional stuff and game pack to complete your collection, head over to this page to save $20 on your custom Sims 4 Bundle.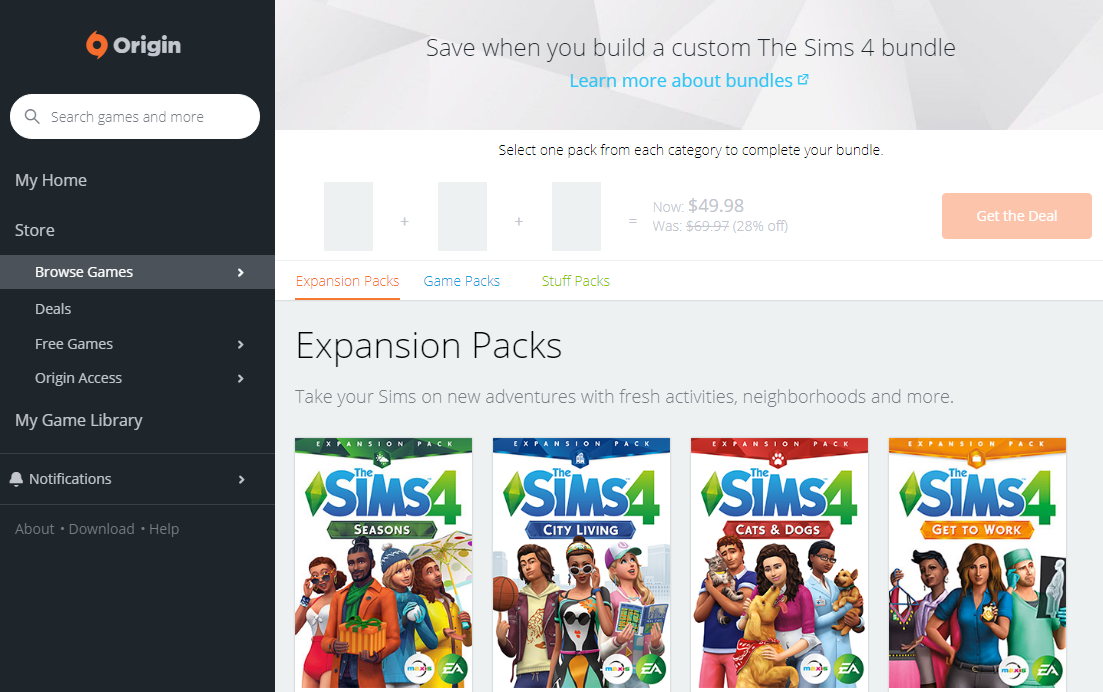 To access this bundle builder, go to Browse Games > The Sims > Build a The Sims 4 Bundle. From there you can select an Expansion Pack, a Game Pack, and a Stuff Pack to create your own bundle. You can only select one of each.
❗ If you own all of one type of game (expansion, game pack, stuff pack) or already own The Sims 4 collection, this build a bundle option will not be available to you. 
Once you create your bundle, you will be given a 28% discount (or $20 off), and score a bundle for $49.99 as opposed to paying $69.99. See the FAQ for more info!