Capturing family moments and telling a story is not complete until you add custom pose packs to your game. We've explained in great detail how to use the Pose Player tool in The Sims 4 to enhance your gameplay, and today we bring you five of our favorite Family Pose Packs from the around the community.
5
Toddler Couch Cuddles by buitefr1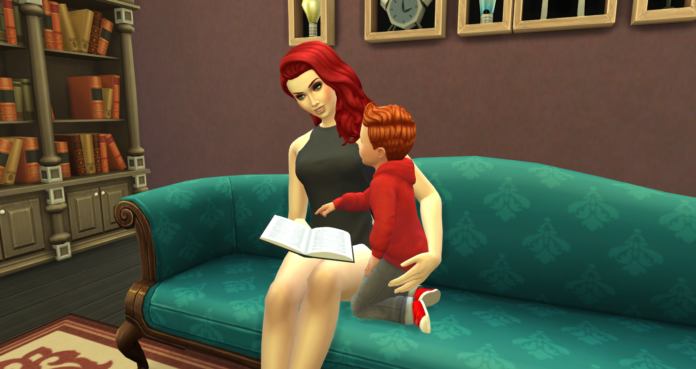 To enjoy some "Mommy and Me" time with Toddlers on the couch, we recommend the "Cuddling on the Couch" pose pack by buitefr1. This pose pack includes random poses between parent and toddler, along with special poses requiring a book accessory.