SimGuruDaniel has responded to a tweet, asking whether or not an announcement from the team can be expected at Gamescom. He responded with: "Only one way to find out".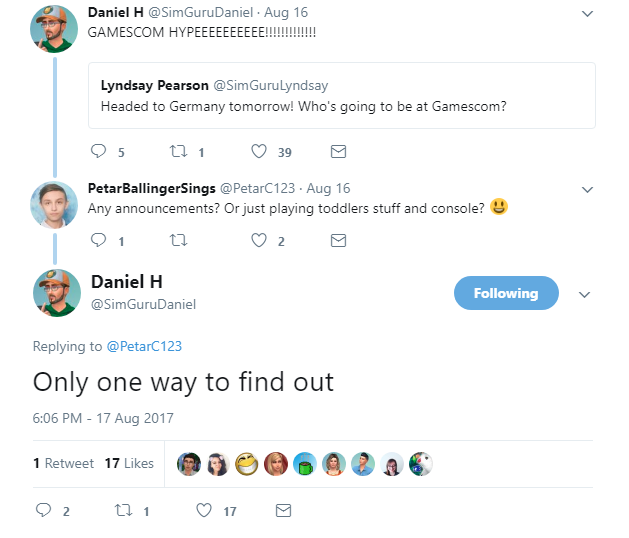 With rumors of a Pets Expansion Pack alive and well all year long, it's no surprise that it could quite possibly be the next expansion pack for The Sims 4. Perhaps we will finally get a glimpse of the next expansion pack at Gamescom?
Electronic Arts is hosting their Press Conference Monday at 9:30am PST, so if they plan on announcing something, that would be the time to do it. Is a PC related announcement on the horizon? Or could this be related to The Sims Mobile and The Sims 4 Console?
I guess there is only one way to find out…