Let's face it: If you read the past two Inspiration Corner articles, you probably realized that this space is all about taking objects from their original context and giving them new uses in The Sims 4. Isn't that kind of freedom one of the reasons why this game is so cool?
So after decorating rooms with very specific items from recent packs, I decided to try the challenge of repurposing some of the objects that were meant to be used for children and toddlers in the game. One can argue that not all of these are children specific, but that's where you'll find them in the catalogue.
I used mostly items from the base game, but you'll find some stuff from many different packs as well, specially those that have content directed at decorating for the younger ones – mostly Kids Room Stuff, Toddler Stuff and Parenthood.
I hope these builds will inspire you to think more and more outside the box next time you're playing in buy mode. I also would love to see what you guys have been doing in the game, so make sure you share screenshots at the SimsVIP Forums. That way we can all inspire each other!
Fun Bachelor Room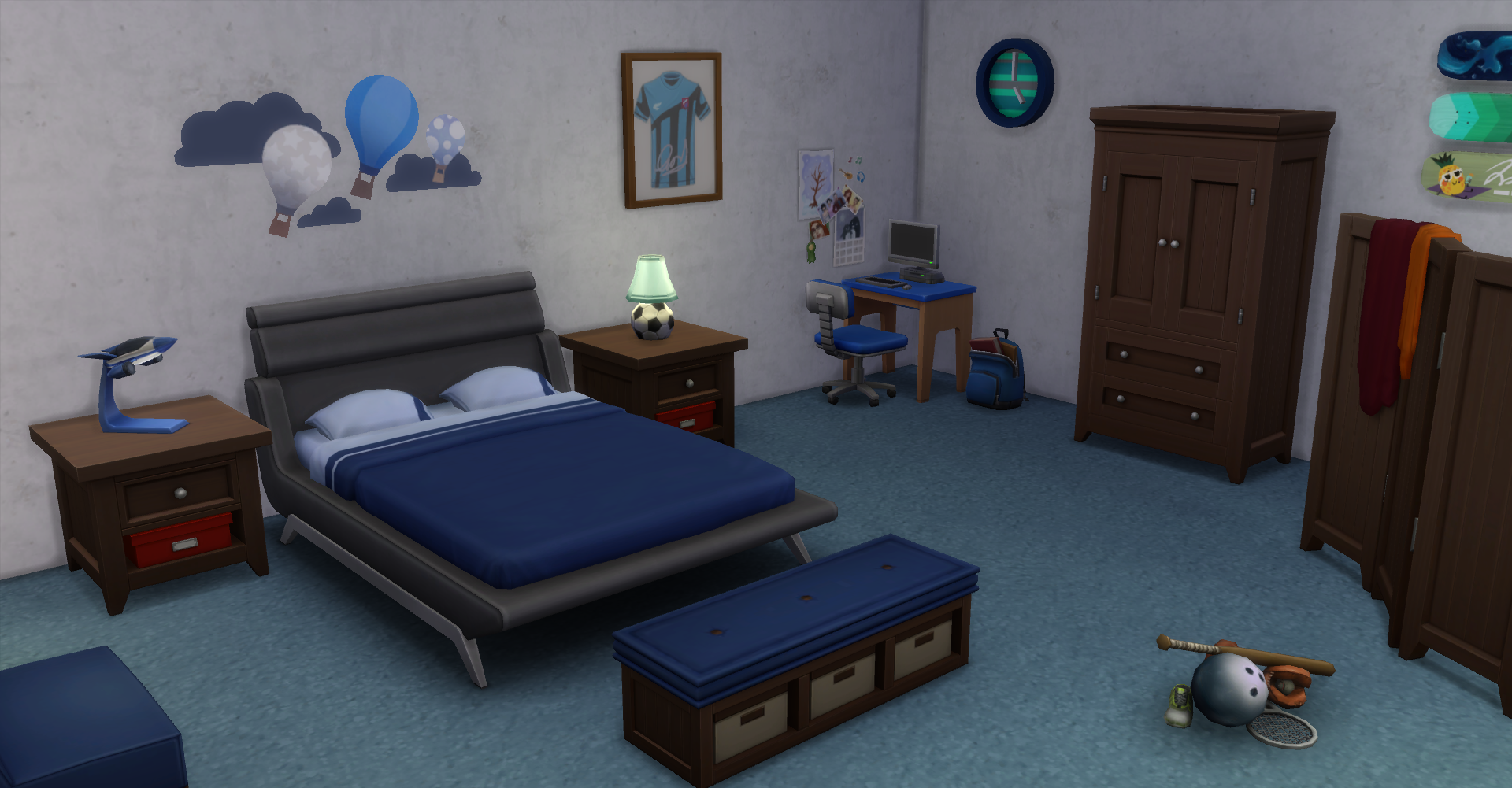 Can you believe all of these items but the bed are categorized as "children furniture" in the game? I think the sports references as well as a geeky touch give this bedroom a lot of personality, I wonder what kind of sim would sleep there (feel free to make one in CAS, I'd love to see how you envision him too).
Pink & Bright Karaoke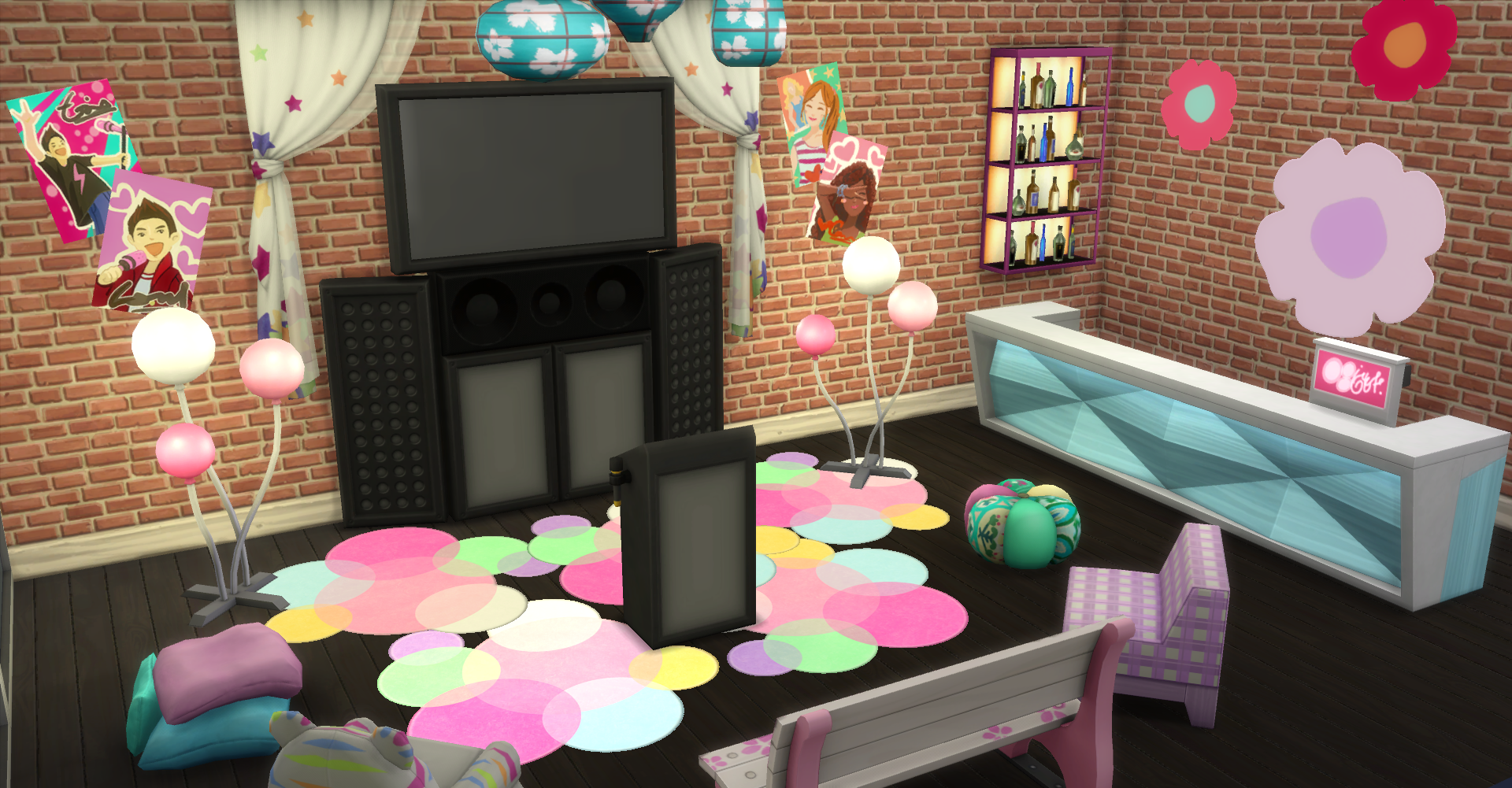 It's very colorful and bright, but this was not made for kids. Can you guys see a group of friends drinking and having a good time there? Maybe one you would make using Get Together's clubs system? I totally can.
Very Fun Gym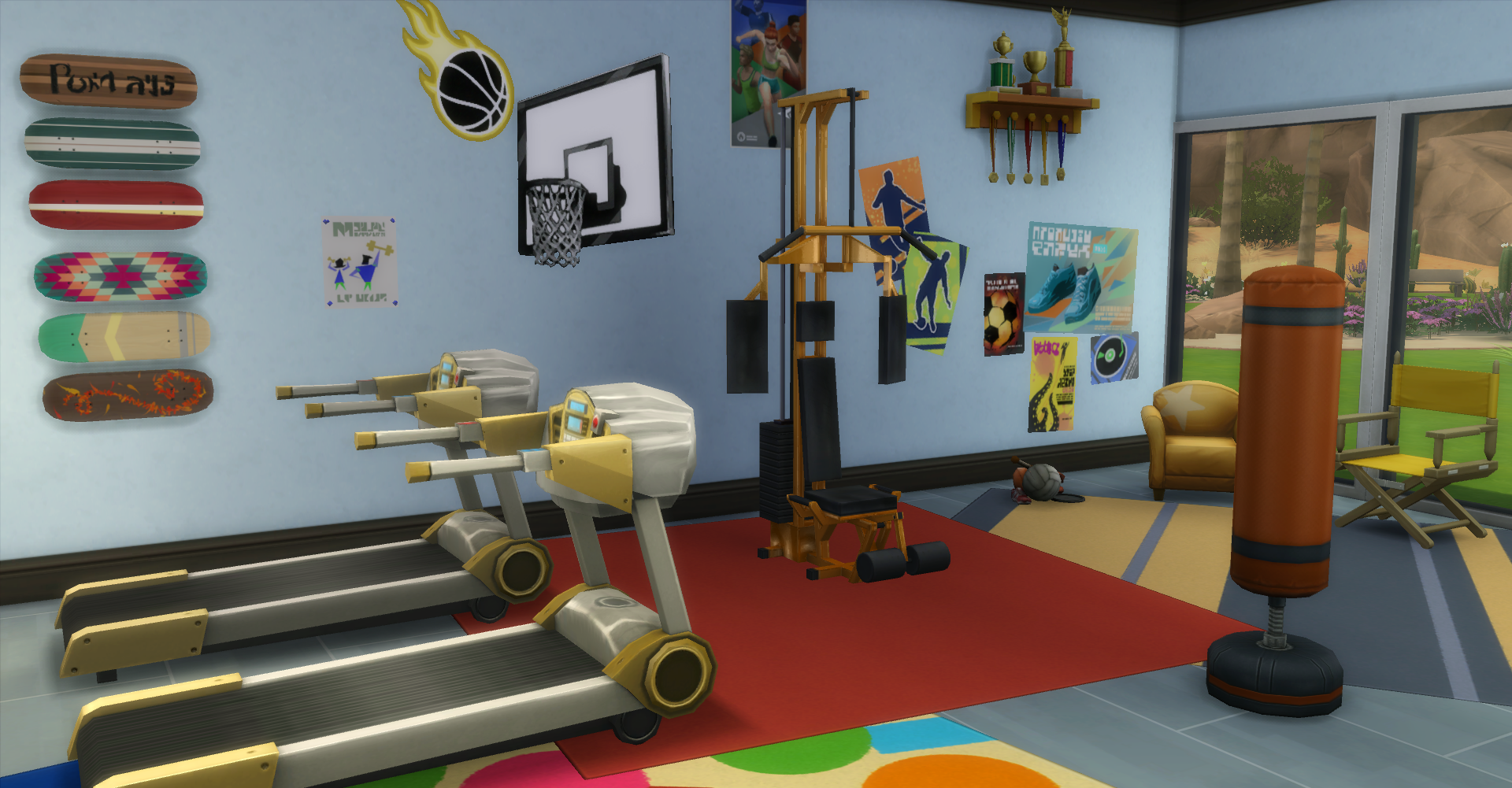 Who said gyms are supposed to be cold, pretentious and dull? Adding colors and shapes (also skateboards) will get the most unmotivated sim to work out. I'm getting energized just by looking at it.
Office Space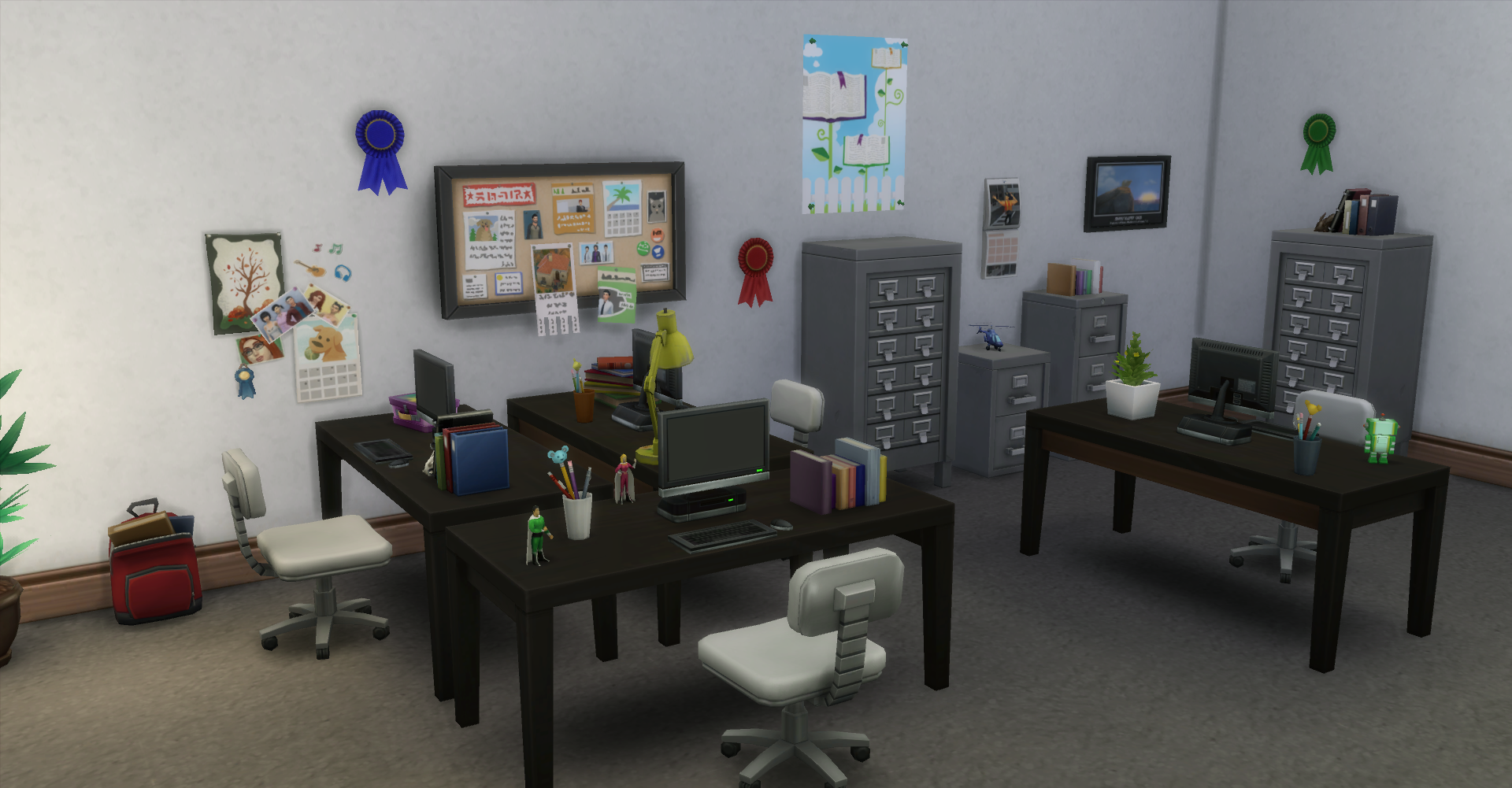 Have you ever tried creating environments that have no use in the game but are still fun to build anyway? Well, that's something I enjoy doing from time to time, and when I'm building fictitional companies I always find myself going through things from the children section of the catalogue, like the bulletin board or all those binders. That's cool cause it seems to me like every office has a creepy dude with action figures on his desk (which is usually me).
Geek Cave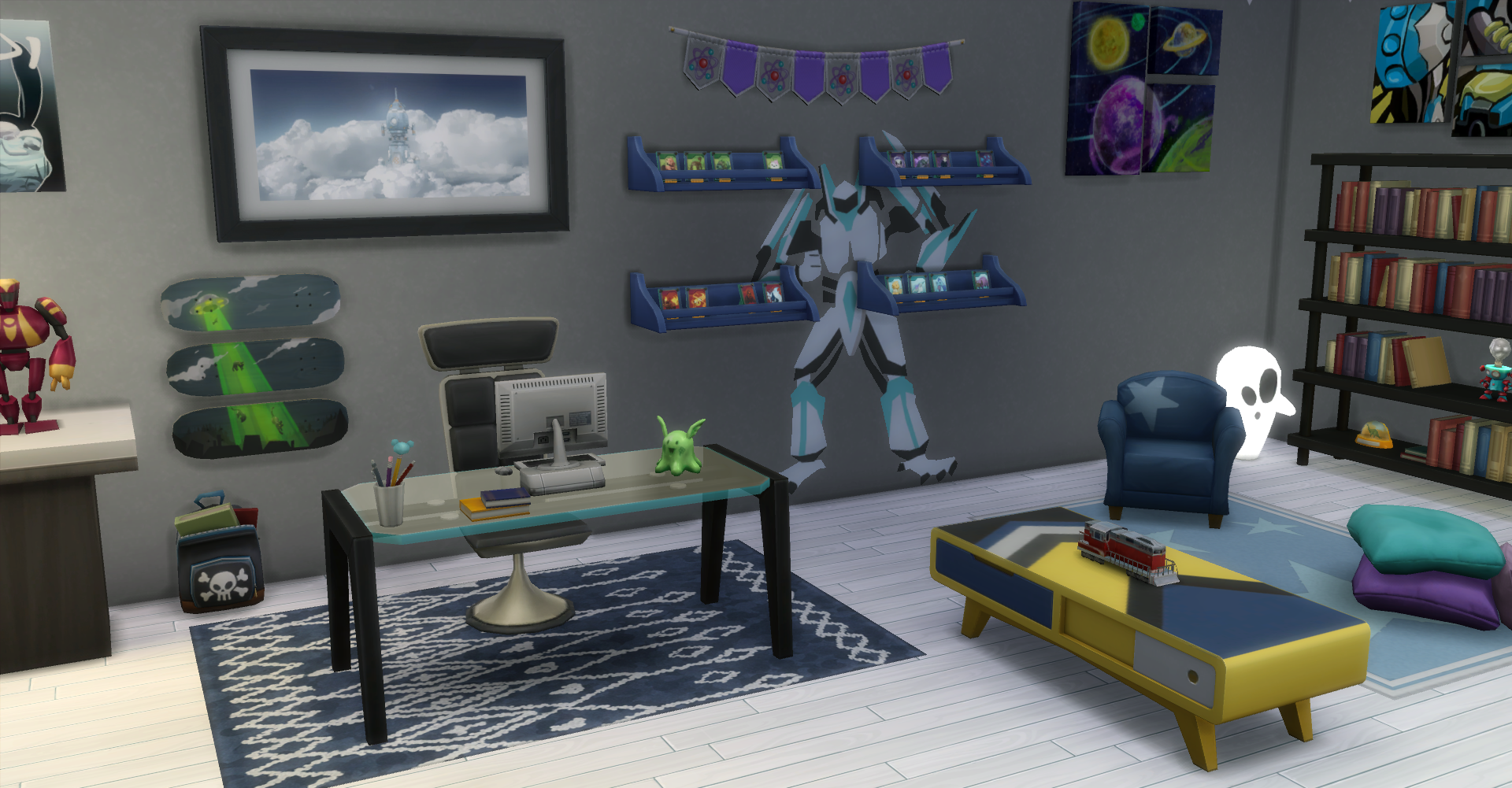 And why not give your geek sims a place where they can chill, read and play at the computer? I had the showhiddenobjects cheat on when making this one, which game me even more options to decorate the room. Looks like a great place for a Peter Pan-like sim who refuses to grow up, but can already afford to buy all this stuff.